Transfer Requirements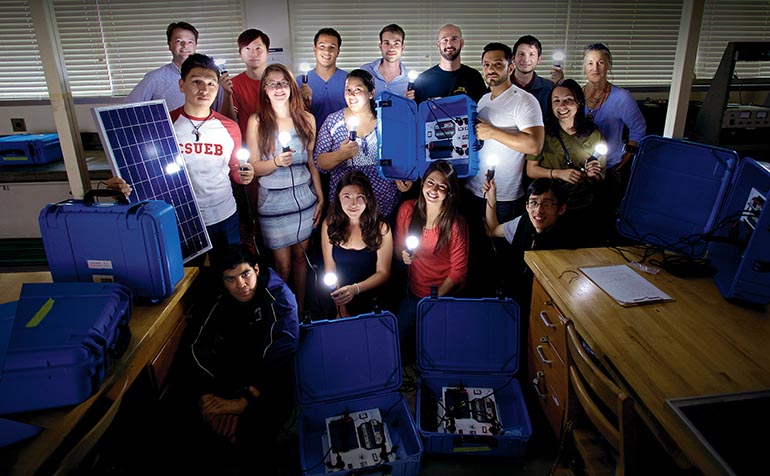 At East Bay, we will make initial admissions decisions based on the information students originally listed when they submitted their applications. But all initial acceptances sent are conditional and final admissions decisions are only made after receipt of applicants' final college transcripts listing grades for any courses in progress. While the final transcript deadline is July 1 for fall semester and Oct. 1 for spring semester, we urge students to submit them earlier so that we can provide them preliminary degree audit reports during mandatory summer orientation to help with planning their fall semester enrollment. 

Upper-division transfer students are required to:
Have completed 60 or more transferable semester (90 quarter) units
Have a grade point average (GPA) of 2.0 or better in all transferable units attempted. Non-local students may be held to a higher GPA requirement. For a list of local areas served, visit our Enrollment Plan.
Be in good standing at the last college or university attended
Have completed at least 30 transferable semester (45 quarter) units of college coursework with a grade of C or better in each of the courses, at a level at least equivalent to courses that meet the General Education requirements at Cal State East Bay, and, specifically, four courses completed in the following areas:
Oral Communication (usually 3 semester units): a public speaking course (A-1 at California community colleges)
Written Communication (usually 3 semester units): a freshman English composition course (A-2 at California community colleges)
Critical Thinking (usually 3 semester units): a logic or argumentation/debate course (A-3 at California community colleges)
Math/Quantitative Reasoning (usually 3 semester units): a math course with intermediate algebra as a prerequisite (B-4 at California community colleges). The Intersegmental General Education Transfer Curriculum (IGETC) requirements in English communication and mathematical concepts and quantitative reasoning are also accepted.
To determine if your courses will transfer and/or satisfy the above requirements (A1, A2, A3, B4) you can use the following resources:
California Community College Courses: Search for courses in ASSIST.
Private or out-of-state colleges: CSUEB maintains the TES database of pre-approved transfer courses from private and out-of-state colleges. If you do not see your course listed, it does not necessarily mean it will not be transferable since it only contains courses already reviewed by our staff. You can Search for Courses in TES.
For Upper-Division Transfer Students (Juniors and Seniors)
Cal State East Bay's Local Admission Area includes the state of California, as CSUEB is deemed impacted for Upper Division Transfer students. All applicants, regardless of location, must fully meet the CSU transfer admission requirements and adhere to all posted admission deadlines. The minimum GPA to qualify for admission is a 2.0.
CSUEB only accepts applications from upper-division transfer students. Upper division transfer applicants must meet all of the admission requirements listed by the term indicated in the following table.
Upper-division Transfer Admission Requirements

| If you applied for: | Admission requirements must be completed by the end of the previous: |
| --- | --- |
| Spring Semester  | Summer Semester/Quarter |
| Fall Semester  | Spring Semester/Quarter |
Transferring Credits
After enrollment, students will have transferable credits outlined in a CSU Degree Audit Report or degree audit report (DAR). Learn more by visiting Transferring Credits.
---
California State University East Bay's student outreach and admission selection policies and procedures are committed to and adhere to the Standard of the Principles of Good Practice of the National Association for College Admission Counseling. Cal State East Bay is a proud member of the National Association for College Admission Counseling (NACAC) and the Western Association for College Admission Counseling (WACAC).