2021 Award Recipients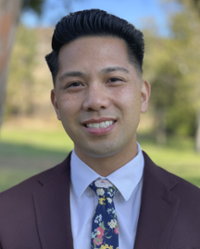 Gil Kenneth Advincula '11
B.S. Applied Mathematics
Investigator II
State Bar of California
Kenneth is a first-generation college student who, along with his father and grandparents, immigrated from the Philippines. Growing up, he enjoyed volunteering at various not-for-profit events, and developed his passion to give back to the community. This fueled him to pursue a career in public service. While a student at CSUEB, he enjoyed working as a Student Assistant and was able to earn a position as a student intern with a Coroner's Office. With the help of his professors and mentors, he went on to become a Medicolegal Death Investigator. He was a recipient of a Sheriff's Medal of Commendation. He is also a Sunday school teacher. Kenneth has pursued other fields in law and the legal system and continues his career as an Investigator for the State Bar of California.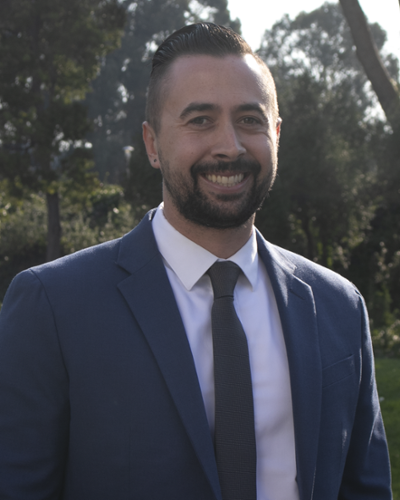 Mark Almeida '12
B.S. Business Administration
Executive Director, University Housing & Commercial Services
Cal State East Bay
Mark is a Bay Area native and legacy of Cal State East Bay with both his father and brother graduating from Cal State Hayward. He was heavily involved as a student on-campus in his fraternity and working on campus. After graduation, he started working full time at the university and worked his way up to being the youngest chief housing officer in the CSU system. He oversees all university housing, residence life, dining services, and commercial services. In addition to his duties, Mark also coordinates biannual meetings of the housing directors for the CSU's 23 campuses. He earned his master's degree in organizational leadership from the University of San Francisco.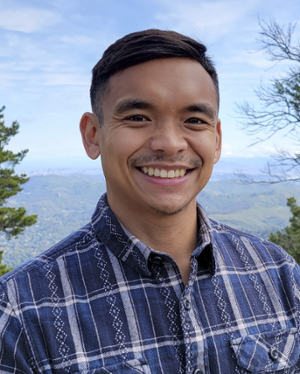 Jericho Apo '17
B.A. Sociology
Director of Growth Marketing
UPchieve
Jericho was born and raised in Manila, Philippines by a single mother and moved to the U.S., as an undocumented immigrant in 2005. Previously, he was the Director of Digital Strategy at The Story of Stuff Project, an environmental nonprofit responsible for producing the Emmy Award winning documentary, The Story of Plastic. Today, he is the Director of Growth Marketing at UPchieve, an edtech nonprofit democratizing access to academic support by providing free online tutoring to low-income students. He is responsible for building the organization's marketing foundation with the goal of serving 8 million low-income high school students in the U.S. by 2030.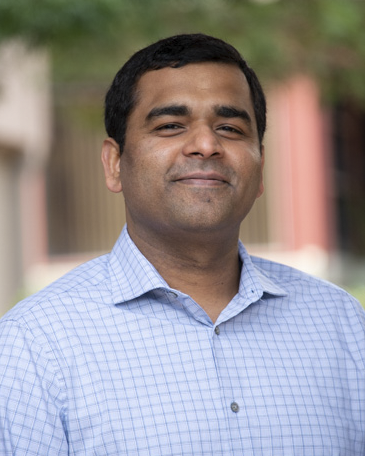 Rohit Arora, DO, FACOI '10
B.S. Biochemistry & Biological Sciences
Medical Director
Sequoia Family Medical Center
Dr. Arora is a board-certified internist, who graduated cum laude from CSUEB. He went to medical school at Western University of Health Sciences and did his residency from Arrowhead Regional Medical Center, where he also served as chief resident. Throughout his career he has been accoladed with various prestigious awards including the CSU Trustees' Award for outstanding achievement and the National Health Services Corps scholarship. He has volunteered extensively, participated in international medical missions, and has been working with underserved populations. At present, he is a medical director of a rural health clinic and clinical associate professor at California Health Sciences University. He serves as a delegate for a medical society at the national level and to help the community with wider outreach through healthcare leadership, he is currently pursuing a MBA from Johns Hopkins University.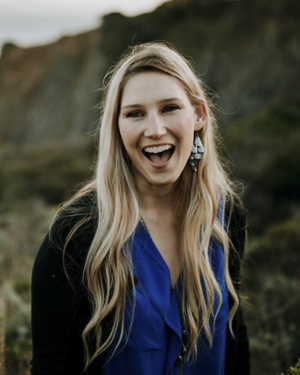 Marci Bertuzzi '20
B.S. Business Administration
Chief Operating Officer
Petra IQ
Marci joined the Marine Corps right out of high school after 9/11. She began her career in Intelligence providing convoy routes to the infantry divisions while deployed in Fallujah. This transferred into Marci attaining a job in the civilian sector doing pipeline routing in the oil and gas industry. Once her career was established, she worked hard to earn a bachelor's degree in entrepreneurship with the goal to start her own business. While working toward this degree, she made the jump and started her own consulting business in the same industry but more focused on data management strategy. While building her business as a single mom she finally earned her bachelor's degree graduating cum laude. Her business is steadily growing and she is proud to now hold a bachelor's degree to show her daughter that while life can throw you curveballs, it's how you swing the bat that matters.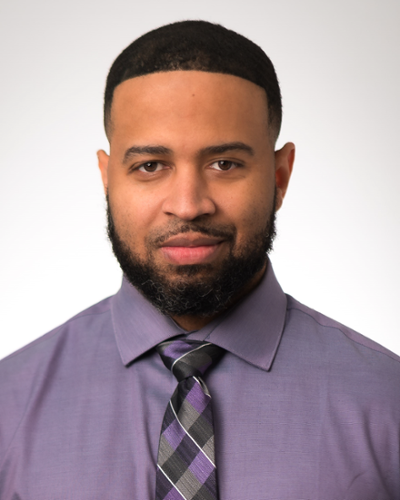 Aaran Callahan Smith '18
B.S. Health Sciences
Ambulatory Care Administrative Supervisor
UCSF Medical Center
Aaran graduated from Cal State East Bay in the class of 2018 with a bachelor's degree in health science. He is currently a practice supervisor at the UCSF Bakar Precision Medicine Building (PCMB) and is responsible for managing Head & Neck Medical Oncology, Melanoma Medical Oncology, and Early Phase investigational therapy programs.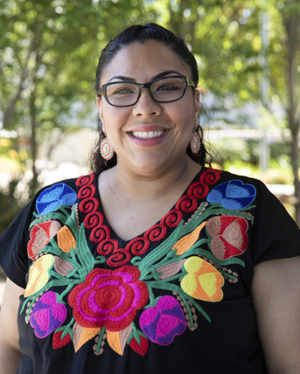 Rocio Camarena '15
B.A. Sociology
Executive Assistant and Administrative Support Coordinator
Cal State East Bay
Rocio is the executive assistant to the chief diversity officer and the administrative support coordinator for the Office of Diversity at Cal State East Bay. For the last five years, Rocio has been an active member of the UndocuTask Force at CSUEB and has served as chair. As a DACAmented individual herself, Rocio has been an outspoken advocate for undocumented students and has worked to encourage continual cross-campus collaboration in order to improve campus support. A firm believer in the power of community engagement, Rocio has lead and participated in numerous campus events and activities in support of Undocumented students and their access to an equitable achievement of a higher education.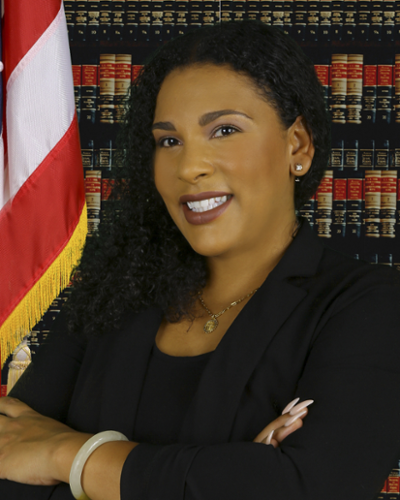 Tanisha Cannon '18, '20
B.A. Sociology, MPA
Founder & CEO
Sow Civil
Tanisha is the founder/CEO of Sow Civil, an organization that takes a critical approach to community organizing, addressing issues of equity, and social justice through personal, professional, and organizational development consultancy. Tanisha has always had an unwavering passion for improving her community, she received her bachelor's degree in Sociology with a minor in Criminal Justice with the pursuit of helping those most marginalized and underserved. Her experience with the Oakland Housing Authority as a Resident and Community Service Coordinator gave her the knowledge and skills to design and implement youth development, family self-sufficiency (FSS) and Financial Empowerment programming for low income communities in Oakland. Tanisha recognized the deeply rooted systemic issues with equity and continued her pursuit of education completing her Masters in Public Administration and Policy. She is currently completing her Doctorate in Educational Leadership with an emphasis on social justice.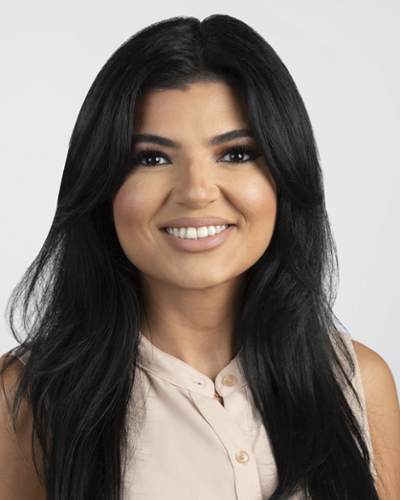 Hanita Chalabi '16
B.S. Business Administration
Director, Client Services
BayOne Solutions
Hanita is the director of client services at BayOne Solutions, an award-winning company that helps large companies compete like a startup. In her work, Hanita plays the role of advisor and confidant to clients undergoing transformation. With her help, her clients are able to lead better digital transformation, drive more diversity in their team and thinking, and build more successful teams. Hanita specializes in building-client facing relationships. She hosts a series of TechTalks at BayOne Solutions focused on diversity, industry trends and helping level up the playing field for every individual regardless of their background. She believes that the future belongs to those that are willing to learn, unlearn and relearn.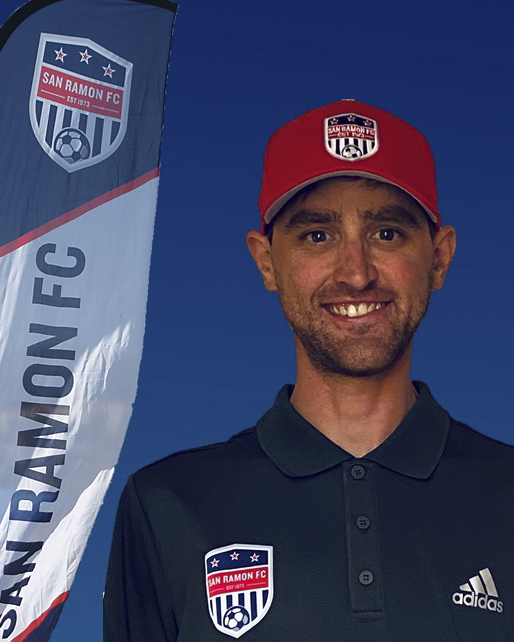 Shaun Collins '16
M.S. Education
Teacher/Recreation Director
San Ramon Valley Unified School District/San Ramon FC
Shaun's love for creating meaningful connections has carried him along a path to guide students and young athletes along their personal journey to life-long wellness. As an elementary teacher, Shaun challenges his students to challenge themselves, creating opportunities to take ownership of their growth. As recreation director for a large youth sports club, Shaun strives to create pathways for each child to succeed while creating a passion for sport along with the physical and mental benefits that each child can carry with them as they become life-long health-conscious individuals. As a coach and high school hockey director, Shaun focuses on providing tools for coaches and players to grow not only in their sport, but also as positive leaders, empathetic listeners and motivated teammates that can assess situations while making difficult decisions quickly and effectively. Shaun is excited to continue to play a small role in a big movement!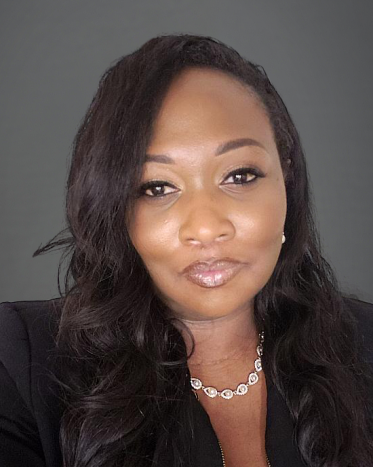 Veronica Collins '19
B.S. Health Sciences
Policy Associate
Public Health Institute
Veronica, an Air Force veteran and first-generation college graduate, has a strong passion for public health. She was appointed to the City of Benicia's Human Services Board and is a member of the American Public Health Association (APHA). She participated in APHA's Speak for Health Advocacy campaign in relation to climate change in D.C. She shared personal experiences with California congressional staff as a Calistoga resident and healthcare worker during the 2017 Tubbs wildfire. She served as the President-Elect of the Black Caucus of Health Workers (BCHW), where she established the BCHW Founder's Emerging Leaders scholarship, recognizing contributions of students and early-career professionals in public health. While interning with the California Department of Public Health, Veronica created a resource of peer-reviewed research that focused on the impact of COVID-19 in relation to cardiovascular disease, tobacco use, and stroke. She also interned in the California State Senate, assisting with the Master Plan on Aging Roundtable.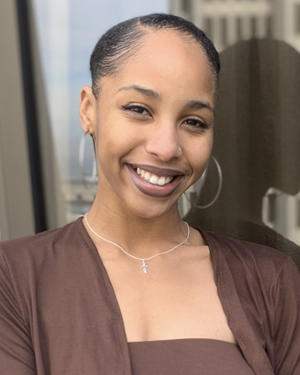 Deja Croft '18
B.A. Sociology
Lead Site Coordinator
Girls Inc., of Alameda County
On track to be all that God called her to be, Deja graduated from CSUEB in the spring of 2018 with a bachelor's degree in sociology and a minor in ethnic studies. Since then she has committed herself to educating and empowering youth through youth development work in the Bay Area. In addition to her youth development work with Girls inc., Deja is also the founder and director of a bible based mentorship program for girls ages 5-17 called Queens to Be Academy. Deja holds positions at her church and is very active in her sorority, Alpha Kappa Alpha Sorority incorporated Xi Gamma Omega Chapter, and she's actively looking for new and innovative ways to strengthen our communities by empowering our youth.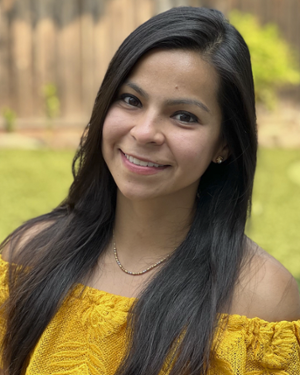 Cinthia Diaz '21
MPA
Education Special Assistant
City of Oakland, Mayor's Office
Cinthia was born in Mexico and moved to California with her family at four years old. Her parents took on multiple jobs to provide her and her brother better opportunities than the ones they had. Her father, a schoolteacher in Mexico, and mother, who only finished elementary school, instilled in her the importance of an education. "La educación nadie te la va a quitar." Nobody will take away your education, her mother told her when she expressed frustration about the lack of opportunities available given her undocumented status. Cinthia obtained a scholarship to a top private high school in California and graduated from UC Santa Cruz with a bachelor's in Sociology, and Business Management Economics. This year she obtained her Master's in Public Administration from Cal State East Bay. She carries her mother's words in her work as part of the education team in the Office of Oakland Mayor Libby Schaaf.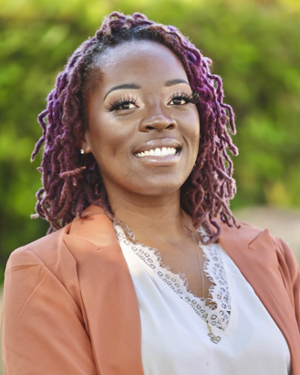 Chinna Ford '14
B.A. Ethnic Studies
College Success Program Manager
Bridge the Gap College Prep
Chinna is a dedicated college success program manager for first-generation students of color. For the past 9 years, Chinna has supported over 2,000 scholars to and through college. During her second year of college, Chinna faced housing and food insecurities. She witnessed her students face the same obstacles as a college program manager. Shortly after that, Chinna decided to do more by creating her care package company called College Snaxx LLC. Since the start of College Snaxx in 2020, Chinna and her community warriors have sent out over 100 free care packages to students in need.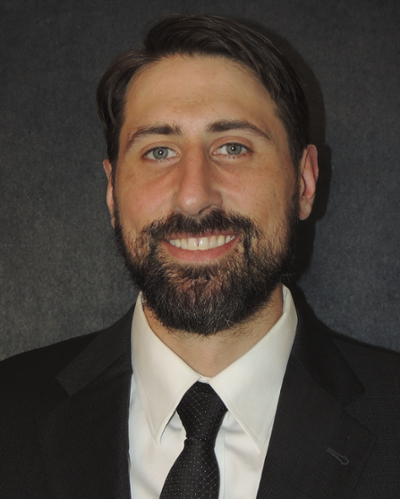 Will Freedman '11
B.S. Business Administration
Head Men's Basketball Coach
Lassen Community College
Basketball has been a central part of Will's life ever since he was a child in Santa Monica, CA. Having three brothers harnessed his competitiveness, along with his two loving parents who taught him the importance of helping others. Basketball took Will to East Bay, where he was part of the 2008-09 Cal-Pac regular season and conference tournament championship team. When he graduated, he was top ten in scoring, rebounding, and shooting percentage. After college, he briefly played overseas in Israel. Then he represented Team USA in the 2011 Maccabi Pan American Games in Brazil, where the team won the gold medal. After playing, he started coaching, earned his master's degree, and was named the head men's basketball coach at Lassen Community College at the age of 26. Since then, over 30 student-athletes have received scholarships and transferred to the four-year level to continue their education and basketball careers.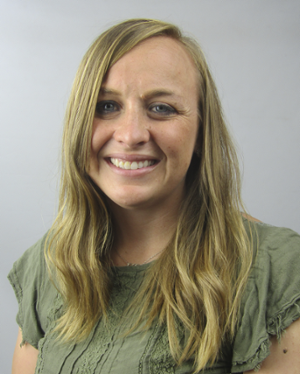 Tiffany Gatehouse '10
B.A. Communication
Teacher
Livermore Valley Joint Unified School District
Tiffany is in her tenth year teaching at Granada High School in Livermore, California. She teaches both English and Leadership and loves making a difference in the lives of her students. She has always found a passion for helping others and teaching has truly filled that passion. Although she loves English and teaching Honors-level courses, she has found her niche in teaching leadership and being the ASB advisor. Tiffany works extra hours without compensation in order to make sure her students will have the high school memories they deserve. During the COVID shutdown, she coordinated a "homecoming" event in order to recognize students even when they were not allowed to be on campus much. Many students and parents were thankful for the extra hours and work she put in to make this event happen even in unprecedented times. This epitomizes Tiffany and her hard work. Everything she does is for the good of her students. During various weeks of the year, she can be found on campus working long hours in order to create lasting memories for her students. She does all of this while teaching English and raising two young children at home.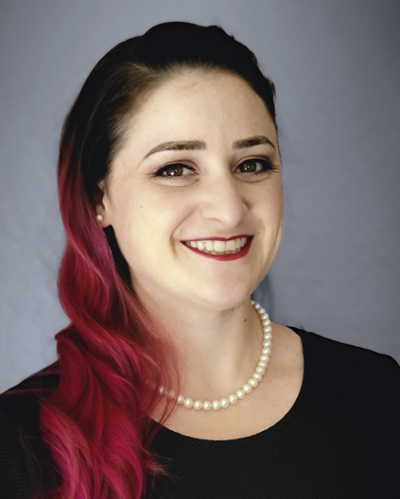 Meagan Gerling '17
M.S. Business Analytics
Principal Data Analyst
Genentech
Meagan received her Master's in Business Analytics at CSUEB in 2017. Since 2015, Meagan has worked at Genentech, one of the world's leading research health care companies where she is a Principal Data Analyst. She is currently responsible for the analyses of the planning and execution of more than 20 early-phase oncology drug trials. She is regarded as a thought leader in this field and regularly presents on the status and progress of oncology trials to various internal and external stakeholders. Since graduation, Meagan has supported CSUEB both financially as well as by volunteering with the Executive MBA and Jump Start programs, where she has mentored students for the past four years.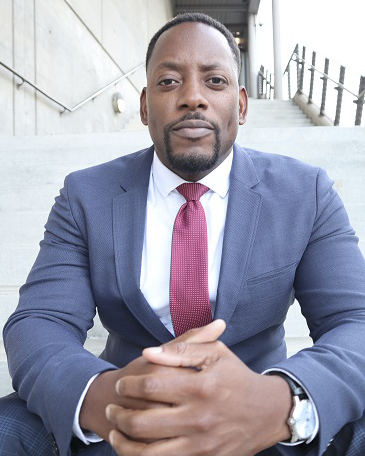 Babatunde Iroko '16
M.P.A.
Social Services Program Manager
Alameda County
Babatunde is a dedicated public servant who has served in Alameda County's Social Services Agency for more than 15 years. In his professional journey, Babatunde has worked in different roles throughout the organization from direct service, staff development, to his current position as Program Manager. In this current role, he's responsible for operationalizing policy and providing second-level supervision for the administration of safety net programs to citizens of Alameda County. Of his most recent professional highlights, Babatunde collaborated with other county agencies to pilot the statewide emergency housing initiative currently known as Project RoomKey. The Project RoomKey initiative provides short-term and long-term housing to individuals and families impacted by COVID-19. Under the leadership of Gov. Newsom, Project Roomkey later became a national model. Babatunde continues the commitment to serving the community one person at a time.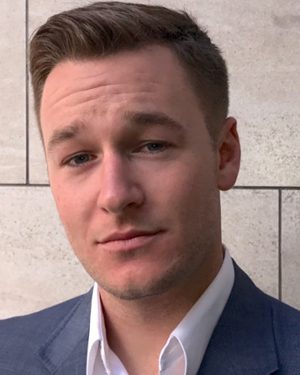 Kameron Klotz '17
B.S. Psychology
Co-Founder/Real Estate Developer
Rubicon Property Group
Kameron Klotz served 6 years in the United States Marine Corps and deployed as an Engineer with Combat Logistics Regiment 15 as part of Operation Iraqi Freedom. Concurrent with his service, Kam sought personal and professional ambitions. He devoted his education to better understand the mental and physical effects of chronic stress disorders he found common amongst his Marines. Kameron went on to help start Invicta Medical ($30M Raised), a medical device company developing an intelligent neurostimulation wearable designed to address the shortcomings of existing sleep apnea therapies. His research identified a unique association between Sleep Apnea and Post Traumatic Stress Disorder. Kameron currently oversees various businesses including, Rubicon Property Group, a California-focused real estate development company. RPG works to transform communities and implement modern urbanistic site planning for healthy growth. Kameron is also addressing the California Water Crisis by raising awareness and implementing a highly efficient Wastewater Treatment System utilizing a new proprietary technology.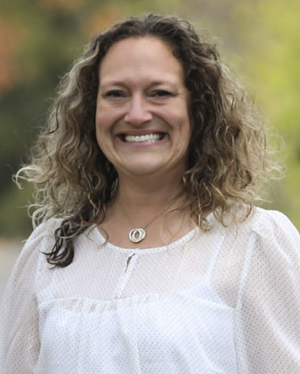 Erin Lockhart '03, '05
B.A. Liberal Studies, Teaching Credential
Erin is the first in her family to graduate with her bachelor of Liberal Arts degree, with an emphasis in English, in 2003 from CSUH, and then in 2005 with her Multiple Subjects Teaching Credential from CSUEB. Erin teaches Fourth Grade at Leo R. Croce Elementary School in Livermore. She is extremely proud to teach in the District that taught her. Erin has strong community ties as an educator, student leadership advisor, PBIS (Positive Behavioral Interventions and Supports) team member, staff leadership team member, volunteer youth sports coach, faith formation catechist, PTA board officer, and city events volunteer. She lives by the mantras "do your best to the best of your abilities" and "everyone is a teacher and everyone is a student". Erin is passionate about public education, lifelong learning, and the SEL (Social Emotional Learning) environment that is important to provide for all learners to be successful.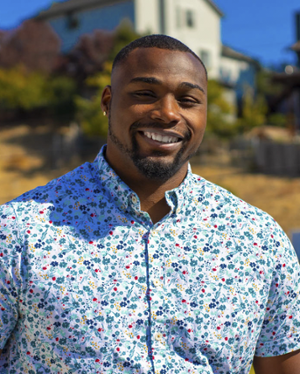 Dennis McCollins '16
B.A. Anthropology
Clinical Case Manager
Catholic Charities
Professionally, Dennis has worked in the community of Richmond, CA, for the last five years as a Peacekeeper. As a Peacekeeper, his core job is to reduce homicide rates and other violent crimes in Richmond. Dennis helps to mitigate and, whenever possible, prevent violence through life skills training, healing circles, conflict mediation, and one-on-one counseling with young people affected by gun violence. Most importantly, Dennis acts as a liaison between the people and much-needed support and resources. He graduated from Palo Alto University with his Master's in Counseling. Dennis' mission is to heal his hometown community with mental health services, with a focus on men, fathers, and youth.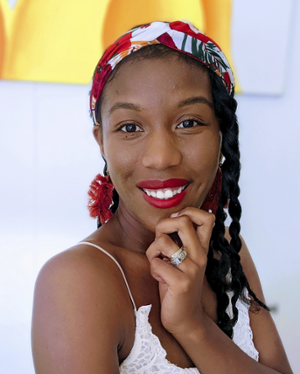 Lauren McCollins '16
B.A. Communication
Community-Based Doula Manager
Building Blocks for Kids
Lauren is a wife and mother of two little girls, and a community builder. She is also a lifelong educator and entrepreneur at heart. Her professional work is centered on family advocacy and early childhood education. Lauren believes that the best societies understand the importance of uplifting and supporting creativity and the family unit. With a background in Sociology and Behavioral Studies at Contra Costa College, Lauren studied Communication with her concentration in Public, Professional, and Organizational Communication at CSUEB. When she began her own motherhood journey, she became inspired to support other parents. She taught as an early childhood educator at First Five, directly supporting parents on their parenthood journey and children on their learning path, and now trains and supports Black doulas about how to combat birth disparities with love. Lauren is also a member of her town's local Municipal Advisory Council.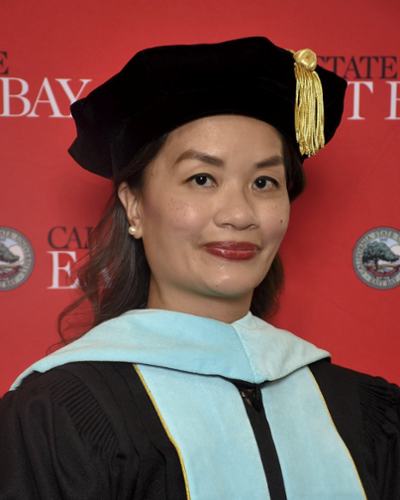 Dung Kim Nguyen '11, '21
M.S. Education; Ed.D.
Principal
Oakland Unified School District
Dr. Nguyen is a first-generation Vietnamese American educator dedicated to the education field for the past 18 years. Dr. Nguyen's doctoral dissertation, "Navigating Cultures and Myths: Case Studies of Asian Adolescent Mental Health," explores ways educators can rewrite the narrative of Asian Americans by analyzing how dominant narratives affect them. Additionally, how dominant narratives regulate the perspectives, policies, practices, and experiences of Asian Americans in education. Dr. Nguyen graduated from Brown University with a Bachelor of Arts in American Civilization. While working full-time and raising her growing family, Dr. Nguyen studied and earned her Master in Educational Leadership and Doctorate in Educational Leadership for Social Justice from California State University, East Bay. Currently, Dr. Nguyen is a school administrator for Oakland Unified School District.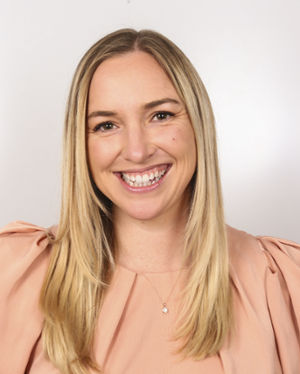 Elizabeth (Lizzy) Ortiz '12
B.S. Biological Science
Supervising Deputy Coroner
San Mateo County Coroner's Office
Elizabeth hails from Brawley, CA, and attended CSUEB in pursuit of her dream of working in the field of forensics. Elizabeth has pursued expertise and leadership in every role she has held with the San Mateo County Coroner's Office, from Coroner Intern to Forensic Autopsy Technician to Deputy Coroner, and currently as Supervising Deputy Coroner. Elizabeth demonstrates a commitment to independent investigations and ensures an accurate manner of death classification for the deceased. Elizabeth has specialized in mass fatality planning and she honed her skills with her response to Butte County during the 2019 Camp Fire as part of a Coroner Mutual Aid Response. She coordinates and instructs the Coroner Save A Life program, a class for at-risk youth exhibiting unsafe behaviors. Elizabeth was awarded "Investigator of the Year" by the California State Coroners' Association in 2019. Elizabeth is a registered diplomate through the American Board of Medicolegal Death Investigators (ABMDI).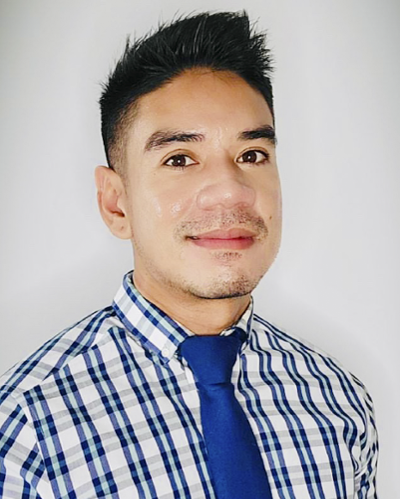 Jeremy Pagdanganan '12
B.A. Sociology
Prior to his career, Jeremy was actively involved in helping the community through volunteer work, serving as the Commissioner of Community Services at his high school, and interning for the City of Palo Alto's Community Services Department in 2012. Jeremy began his career with the City and County of San Francisco's Human Services Agency in 2013. Jeremy serves the aging and disabled population as a Social Worker, assuring that this vulnerable and at-risk population receives the available resources, support, and care. Jeremy assesses the client's needs to assure safety and independence living in the comfort of their own homes, rather than having to be institutionalized. As resources were challenging and limited during the COVID-19 pandemic, Jeremy was tasked to further support his clients by including wellness checks for his most vulnerable population, acquiring food and staple supplies during shortages, and organizing vaccination clinics and access. Jeremy ensured the county's citizens were properly informed and vaccinated.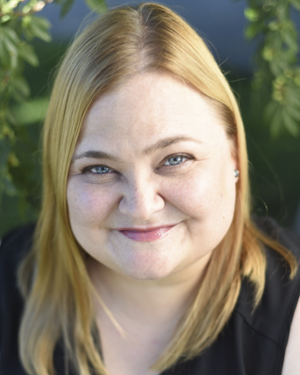 Janelle Peck '04
B.A. Psychology
School Psychologist
Livermore Valley Joint Unified School District
Janelle moved to Hayward from the Central Valley at 18, graduating with a B.A. in Psychology and then attending graduate school at Sacramento State. After graduating as a School Psychologist, Janelle began working for Livermore Valley Joint Unified School District. She is passionate about crisis response and learning disability education. She became a trainer in the national model for school crisis response, eventually training all of the SELPA's mental health professionals. Highlights of Janelle's career have been helping her team develop suicide prevention and policy and academic intervention that was eventually expanded by the district to be used across sites. She also has provided a number of training sessions on assessment and dyslexia. She did all of this while lecturing at CSUEB and while building a private practice where she helps the community beyond Livermore. When not working, she enjoys traveling through National Parks with her husband and enjoying time with her family and friends.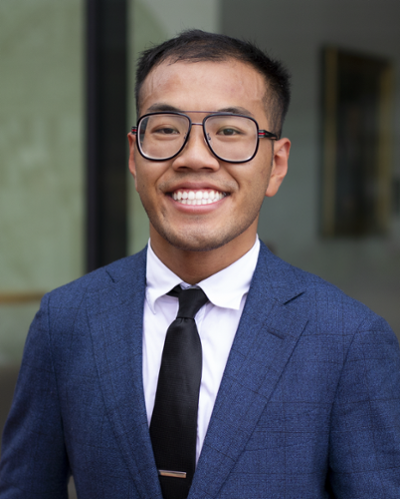 Michael Pham '21
M.P.A.
Administrative Fellow
Stanford Health Care
Michael's life purpose is breaking down silos between communities to be an effective healthcare leader for disenfranchised populations. Michael has an undeniable track record of implementing and providing equitable opportunities, equal representation, and non-discrimination practices for vulnerable communities. For the last four years, Michael pushed these efforts at Alameda County Health Care Services Agency and Apple Inc., while serving as the youngest member on developmental disabilities boards at the city, county, and state levels for California. Michael is a first-generation scholar and Bay Area native who graduated from the University of California, Berkeley with a bachelor's degree in Integrative Biology and from Cal State East Bay with a Masters in Public Administration focusing on Public Management and Policy Analysis. Michael is currently pursuing a Masters in Business Administration with a Healthcare Management concentration at Johns Hopkins University - Carey Business School while being an administrative fellow at Stanford Health Care.
Daniel Ponce '10
B.S. Business Administration
Regional Property Director
Satellite Affordable Housing Associates (SAHA)
As the Regional Property Director at SAHA, Daniel oversees 1600 apartments and 29 properties that house families, seniors, and persons with disabilities. Prior to working at SAHA, Daniel was the Director of "College is Real", whose mission was to assist the Richmond High School Boys and Girls soccer teams to prepare for and attend college. Daniel has also served as a student intern with the City of Richmond's Economic Development Department. During his time as a student intern, he worked with and started the 23rd Street Corridor to create the "23rd Street Merchant Association" with the goal of revitalizing the corridor, which consisted mostly of small businesses.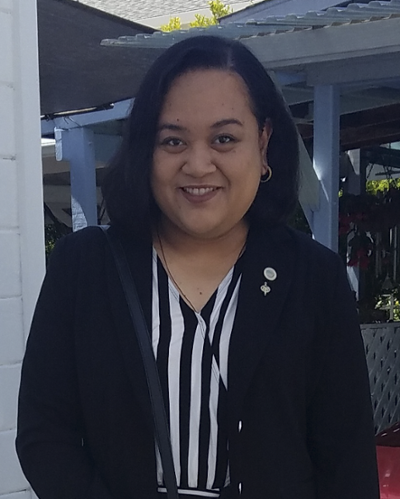 Marissa Rafael '08
B.S. Nursing
Registered Nurse/Clinical Instructor/Lecturer
Alta Bates Summit Medical Center/CSUEB
Marissa exemplifies lifelong learning, hard work, and service, modeled by her parents and sister. After graduating summa cum laude in 2008, Marissa worked as a staff nurse in the medical-surgical/trauma unit of Eden Medical Center. She is currently a staff and relief charge nurse at Alta Bates Summit Medical Center in the oncology unit. Marissa is a leader in the care of trauma and cancer patients, a mentor for new nurses, and a champion for staff education and quality improvement. Marissa received a Master of Science in Nursing Education from Holy Names University in 2013. She is now a lecturer and clinical instructor for CSUEB's nursing program, teaching health assessment, interventions, and medical-surgical nursing. During the COVID-19 pandemic, Marissa helped restructure the nursing skills lab for student practice. She is an innovative leader for clinical nurses and nurse educators and is now pursuing a Doctorate of Nursing Practice in Educational Leadership.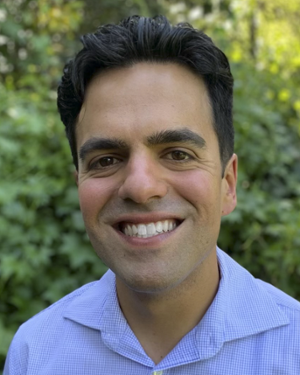 Gregory Rocha '06
B.A. History
Vice President - Senior Project Manager
Wells Fargo Bank
Greg graduated from Cal State East Bay in 2006 with a BA in History. Since that time he has worked in Technology and Financial Services, all the while maintaining commitment to his local community marching/concert Band which he has been playing in for 25 years. He lives in Castro Valley with his wife and children. In his spare time, he enjoys gardening, coaching his daughter's soccer team, and playing music.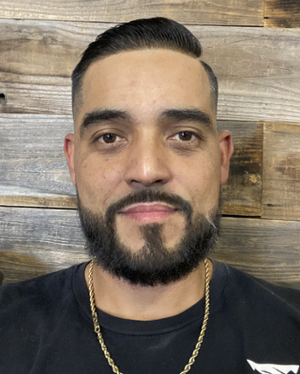 Jason Rodriquez '15
B.S. Kinesiology
Owner/Head Coach
Origin Posture & Performance
Growing up in Hayward, California, Jason lived an active life in sports and other outdoor activities. He is a long-time fitness enthusiast who dealt with body pain and movement issues because of improper technique and training. After repeated treatment without any proper prognosis and interventions from chiropractors, physical therapists, and doctors, he researched and developed some skills that helped himself and could help others. Jason returned to college where he excelled and earned a degree In kinesiology. His degree helped Jason to become one of the top trainers in the Bay Area working for Equinox as a Tier X coach and master instructor where he excelled at training and teaching other trainers. Jason has since earned multiple certifications from the Postural Restoration Institute(PRI), learned and practice Functional Range Conditioning (FRC), developed skills to work on trigger points and soft tissue release, and has become a Certified Strength and Conditioning Specialist (CSCS).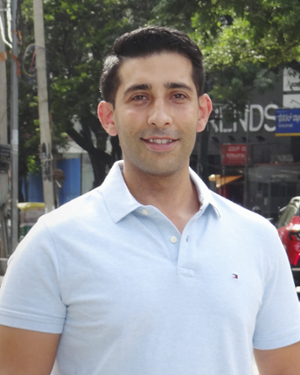 Ashok Shastry '13
B.S. Business Administration
Co-Founder & COO
DriveU
Ashok started his career in marketing at a Bangalore, India based cab hailing startup called TaxiForSure. After the company was acquired, he went on to co-found DriveU, which has revolutionized the way consumers hire drivers for their private cars, and how businesses maintain a strong, reliable supply chain of professional drivers to transport vehicles through the use of technology. Consumers use DriveU for a variety of occasions; shopping around town, commuting to/from work, getting home safe after a night out, and taking road trips out of the city. Businesses use DriveU to ensure on-time, qualified, and background verified drivers carry out logistics and internal processes. DriveU has raised USD 5M till date, and is backed by Unitus Ventures, family offices, Amit Singhal (ex-Google VP), and other private investors from India and the Silicon Valley.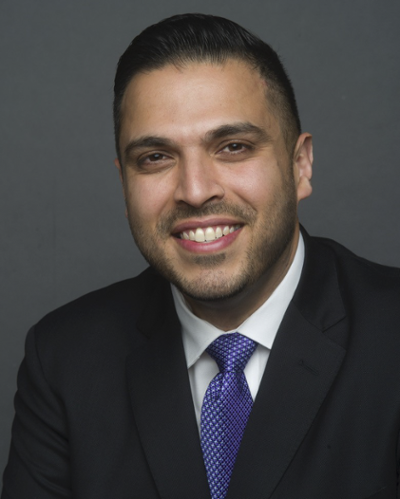 Sunny Singh '10
B.S. Finance & Corporate Management
Founder
PK Wealth Management
Sunny has been a financial advisor for over 12 years and manages assets for individuals, families, trusts, businesses, retirement plans, and charitable organizations. Through a long-term investment and planning-based approach, he helps clients develop and implement strategies for building wealth and meeting their goals. Sunny's mission is to provide objective and timely financial advice and guidance with the highest level of professional service to build and preserve wealth for his clients. He strives to provide corporate executives with financial independence and personal freedom by helping them make informed decisions with their investments and employer-related equity compensation. Sunny actively participates in many volunteer groups including serving on the board of Rotary Club of San Francisco, the 2nd oldest Rotary club in the world. He is also a Bay Area sports fanatic, biker, and his favorite pastime is BBQing or grilling.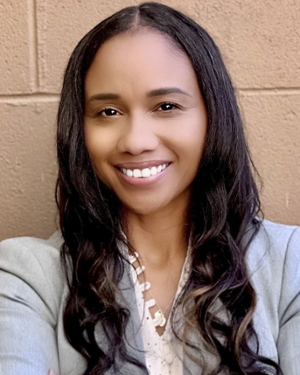 Mecole Tate '10
B.A. Criminal Justice
Mecole is a first-generation college student and bay area native. She has worked in human resources for public agencies in the Bay Area, most recently, as a Labor Relations Analyst for the Alameda County Human Resources Department. With the goal of diversifying the legal field and providing better access to legal services for low-income communities, Mecole left her career and went back to school to become an attorney. Currently, she is a third-year law student at UC Hastings Law, where she is a member of the Honor Society, serves on the Diversity, Equity, and Inclusion Working group, and is the 3L Class President. Additionally, she volunteers for LevelBar, mentoring underrepresented college students interested in attending law school, helping with personal statements, testing strategies, and assisting through the application process. In Fall 2022, she will be joining Morgan Lewis in their Labor and Employment Group, pending her admission to the California Bar.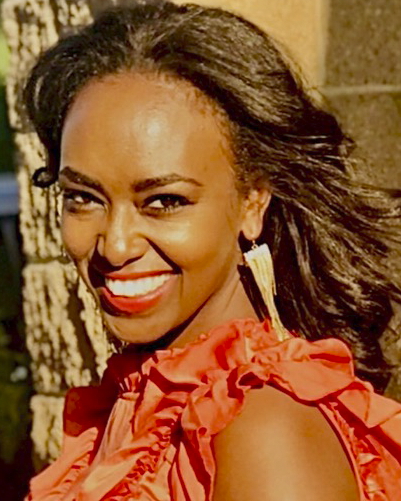 Zebib Teklyes '10, '19
B.S. Civil Engineering; M.S. Construction Management
Senior Construction Manager
Sand Hill Property Company
After graduating from CSUEB, her passion for sustainable development led Zebib to several award-winning innovative projects spanning $200M to $6B in Silicon Valley. She focuses on maximizing social progress, environmental balance, and economic growth on her projects. Zebib has shown unwavering dedication to improving underrepresented student participation on her engagement in Mission College's STEM, CSUEB's Women on The Rise, and CSUEB's School of Engineering undergrad mentorship programs. While the world suffers from COVID-19 and as people shut down their social lives, Zebib and her COVID-19 Response Team (ECRT) mobilized 1000+ global volunteer teams to build and support over 15+ open recourses such as: creating a database for case tracking, developing public awareness campaigns, facilitating mask and meal delivery, supporting homeless and low-income population, retrofitting underutilized building into Isolation center, redesigning farmers markets for COVID-19 mitigation, and responding to many other needs to combat COVID-19.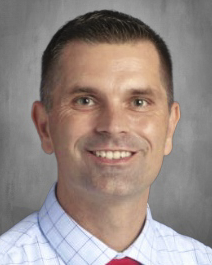 Stephen Theall '04, '07
B.S. Business Administration; M.S. Kinesiology
Principal
Tracy Unified School District
Stephen is in his third year as Principal at Art Freiler School, a kindergarten through eighth-grade school in Tracy. During his tenure, Art Freiler School has boosted student engagement and achievement through the use of cooperative learning structures. Working with the International Center for Leadership in Education, teachers receive regular feedback on their practice in regards to rigorous expectations for all students, relevant learner experiences, and establishing positive teacher-student relationships. The impact of these practices is measured primarily through the use of Dr. John Hattie's research on effect size. This student-centered focus on rigor, relevance, and relationships has helped students at Art Freiler School achieve the vision that all students will learn, persevere, and excel. Stephen and his wife, Valeria, recently celebrated their fourteenth wedding anniversary. They have two children; Stephen, 8, and Scarlett, 5.
Precious Tolentino '19
B.S. Business Administration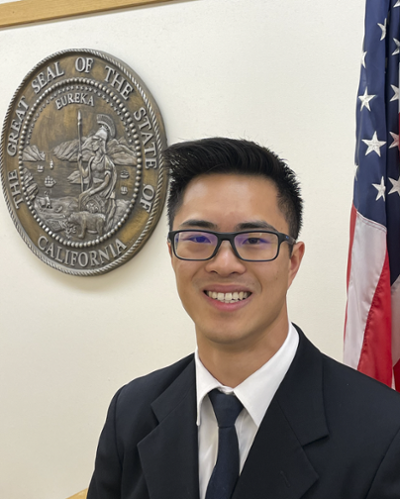 Theodore Vuong '17
B.S. Business Administration
Correctional Deputy Sheriff
Santa Clara County Sheriff's Office
Theodore Vuong works as a Correctional Deputy Sheriff with the Santa Clara County Sheriff's Office. He established the Support Through Resiliency, Optimism, and Nurturing Growth (STRONG) Award in partnership with the CSUEB Student Health and Counseling Services for students who have been victims of violent crime, traumatic incidents, or are overcoming adversity. The award was created to show students that they are not alone and to recognize them as not only victims of their past, but brave and resilient individuals. He also established the "Theodore Vuong Appreciating Meaningful Gratitude" Scholarship to assist students pursuing careers in mental health at CSUEB. He established this award due to his deep appreciation for what therapists and counselors do in helping individuals in our communities overcome adversity. Another goal for these awards is to inspire others to take action in their communities and for the causes they believe in because every bit of support helps.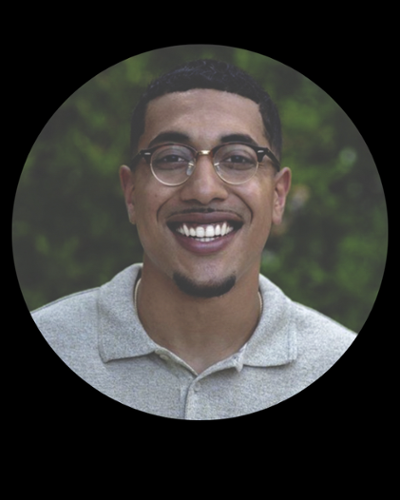 Isiah Walters '18
B.A. History
Sales Manager
Radware
Isiah grew up in the East Bay, living in Oakland and San Leandro, and graduating from McClymonds High School in 2012. After playing football in junior college and playing at a small university in Arizona, he was ready to come back home and earn his degree in history. After earning his undergraduate degree in 2018, he helped build a mentoring company called Dooley Corporation in Silicon Valley. He took what he learned from building a business and stepped into the tech world. Isiah is now a sales manager at Radware, a cybersecurity company, and the Head of Social Selling for Us in Technology, a company that helps minorities get into the tech industry. Outside of work, Isiah enjoys working out, sports, reading, traveling, and trying new foods. Lastly, without his mom, grandparents, aunt, and fiancé, he would not be where he is today.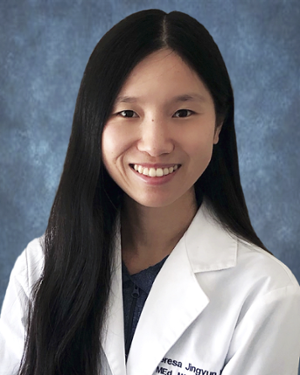 Theresa Jingyun Yao '18
M.S. Speech Language Pathology
Speech-Language Pathologist
Palo Alto Medical Foundation
Theresa has always been passionate about serving underrepresented populations with communication disorders. She obtained a bachelor's degree in Advertising and a master's degree in Higher Education in Hong Kong before moving to the United States to pursue her career as a speech-language pathologist. After receiving her clinical training at Cal State East Bay, she worked in various medical settings to serve diverse populations with communication and swallowing difficulties. She has always been a strong advocate for her patients and profession, and started the first local Parkinson's voice group in the Bay Area, providing free group voice therapy for patients with Parkinson's disease. She is a Fellow for Life of the Albert Schweitzer Fellowship Program, supporting graduate students in the healthcare field who develop community projects to address existing health disparities throughout the region. She is also actively volunteering in community groups for stroke survivors who need communication support.