---
The deadline has been extended!
We are still accepting photos for the New Bay Card. 
---
New Card Design
The Bay Card is undergoing a redesign. In early October students were asked to vote for their favorite design for the new Bay Card. Once votes were tallied the winning design was design #3. Please preview the new design below.

Thank you for your participation!
---
Re-Carding
Receiving your new Bay Card
Please follow the steps below to receive your new Bay Card. All current students, staff, and faculty will receive a new Bay Card at no additional cost.
---
Step 1 - Submit Your Photo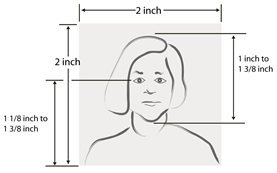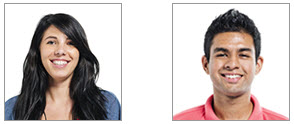 ---
Step 2 - Review Of Photo Submissions
Please make sure to check your email for updates after submitting your photo. If your photo does not meet requirements you will need to resubmit your photo.

Use a clear image of your face. Do not use filters commonly used on social media.
---
Step 3 - Pick Up Your New Bay Card
We anticipate beginning distribution of new Bay Cards at the end of February 2020.
Once your Bay Card is ready to be picked up, you will be sent an email with your pick up directions.
---
Important Dates

Photo Submission Begins                              October 16, 2019
---
Distribution of Bay Cards                                   Begins late February 2020 
Common Questions
Do I have to pay for a new Bay Card? No, you will not need to pay for your new Bay Card.
Do I need to submit a photo? It is highly encouraged for you to submit your photo to limit the delay in receiving your new Bay Card.
Can I use my high school ID to verify my identity? Yes, you can use your high school ID if you do not have a government ID.

Can I resubmit my photo submission? No, once your photo submission is approved you will not be able to submit another photo to replace it.