Distinguished Alumni
The Distinguished Alumni Award recognizes the accomplishments of individuals who have graduated from California State University, East Bay and made remarkable contributions in the areas of community or public service, or professional or personal excellence; demonstrate a commitment to the values of the university; contribute to scholarship, lifelong learning, and civic engagement; assume positions of ethical leadership within the regional and/or professional communities; and provide exemplary service to, or in support of, the university.
2019
James Hannan
(BS '89, Business Administration)
COLLEGE OF BUSINESS AND ECONOMICS
As executive vice president and CEO for Koch Enterprises, Jim Hannan is responsible for oversight of Georgia-Pacific, Guardian®, Invista, Molex, Infor, and for driving trans-formational change and knowledge sharing within all companies. He has also worked closely with the Atlanta Police Foundation and actively serves on the Atlanta Committee for Progress, a partnership between business, civic and academic leaders. Hannan is currently on the boards of the Georgia Research Alliance, Woodruff Arts Center, The Commerce Club, and the educational foundation board for Cal State East Bay.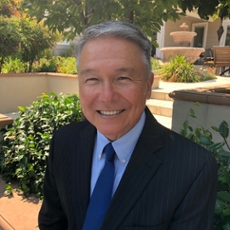 2018
Douglas E. Uchikura
(B.S. '75, Business Administration, MBA '95)
COLLEGE OF BUSINESS AND ECONOMICS
After a lifetime in international business for oil and gas companies, Douglas E. Uchikura most recently served as Deputy General Director for Chevron Upstream Europe, based in Warsaw Poland. From 1979 through July 1988, Uchikura worked on obtaining the necessary federal, state, and local permits for oil and gas exploration, development and production activities offshore California and onshore in Santa Barbara County, California.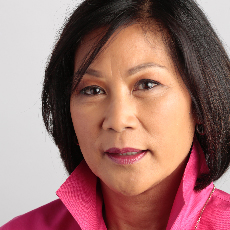 2017
Tessie Guillermo
(B.S. '80, Economics)
COLLEGE OF BUSINESS AND ECONOMICS
Tessie Guillermo is a national leader and advocate for the health and economic development of minority communities. Guillermo is the former president and CEO of Zero Divide, which develops digital equity strategies in support of low-income communities, and the founding CEO of the Asian and Pacifi c Islander American Health Forum. Today, Guillermo serves on several boards, including the Cal State East Bay Educational Foundation and as chairwoman of Dignity Health.
2016
Atul Dhablania
(MBA '02)
COLLEGE OF BUSINESS AND ECONOMICS
Atul Dhablania is vice president of Hardware Engineering and Worldwide Operations for Dell SonicWALL, where he is responsible for the design and development of all hardware platforms in addition to managing the company's worldwide operations. Dhablania has more than 20 years of experience in hardware engineering and operations management, and he holds 11 patents in the fields of computer architecture, arithmetic, and systems design.
Accounting Alumni Achievement Award
2019
Jim Songey
(BS '82, Business Administration)
COLLEGE OF BUSINESS AND ECONOMICS
Jim Songey is a Tax Services partner in Grant Thornton's Northern California offices. He has more than 25 years of experience in public accounting. Prior to assuming this role, Songey was a tax partner in the state and local tax practice of KPMG's Northern California business unit. He was also the area managing partner of tax, for KPMG's Western region, and national partner in charge of the firm's state and local tax practice.