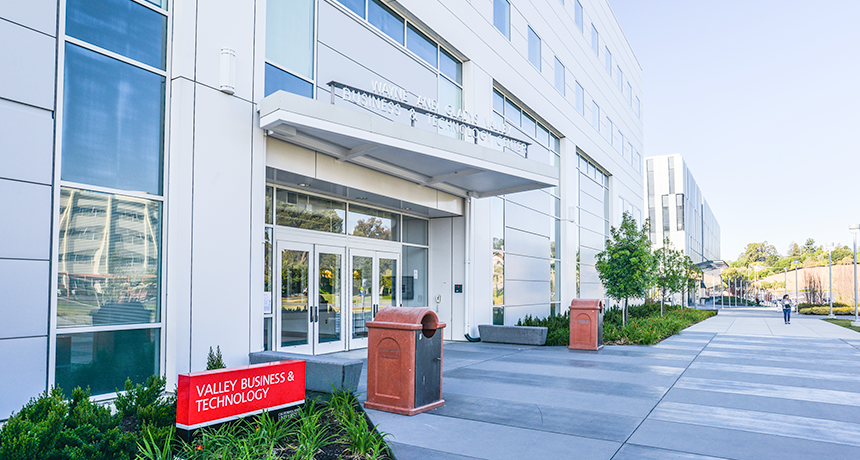 Stay up to date with what's happening within the College of Business and Economics
---
New CBE Strategic Plan to Guide Decisions from 2020 through 2025: Your input needed
College of Business and Economics is launching a strategic planning process to develop a new
Strategic Plan 2020-2025 that would guide all internal decision making including investments,
hiring, changes to curriculum and degrees offered.
Read more
Smith Center Announces First Pitch Day Winner 
Business Students dove into their own "Shark Tank" experience through Start-It-Up, a series of workshops created by the Smith Center for Private Enterprise Studies and the Up Club student organization. Undergrad and graduate students took classroom concepts and turned them into actual businesses with the potential for real investment and growth. Read the full article.
CSUEB's College of Business & Economics is named a "Best Business School" by the Princeton Review.
The Princeton Review's business school profiles have sections on academics, student life, admissions information, and graduates' employment data. In the profile on California State East Bay, the College of Business & Economics offers an "excellent curriculum and professors," "great location," as well as flexible schedule for working students. The college also boasts a "very inclusive culture" without the "cut-throat" mentality found at so many other business schools. Instead, the College of Business & Economics encourages a "collaborative/helpful approach to get to the finish line whether that be to survive a tough class or to reach graduation." Students attending Cal State East Bay comment that the College of Business & Economics is dedicated to "helping the students get where they need to be as soon as possible" so that they can be "ready for the real world." Read the full press release.
Graduates from Cal State East Bay Are Among the Top Hired at One of the Best Places to Work in the Bay Area
Workday has been awarded one of the best large companies to work for in the Bay Area. The San Francisco Business Journal states that according to their LinkedIn network, Cal State East Bay is one of the top 15 universities that their employees graduate from. 
BSBA Program is one of Top 10 Most Affordable Business Bachelor's Degrees for 2020
Great Business Schools ranks the Bachelor of Science in Business Administration (BSBA) #9 in top online degree completion programs. From the curriculum to internships and program support, the College of Business & Economics focuses on career development, applying skills from the digital classroom to today's evolving business climate.