Faculty Profiles
Our faculty are devoted educators and criminal justice professionals who recognize the value of teaching future leaders and criminal justice professionals.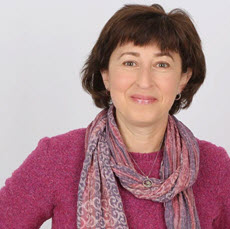 Silvina Ituarte
Silvina Ituarte
Professor
E-mail: silvina.ituarte@csueastbay.edu
Dr. Silvina Ituarte came to CSUEB in 2003 after teaching at Kean University in New Jersey for eight years. While at Kean, Dr. Ituarte earned the honor of Professor of the Year in 2001 and served as Director of the Criminal Justice major, Director of Service Learning, and Assistant Chair of the Public Administration Department.
Dr. Ituarte's teaching and research interests mainly focus on issues related to bias crimes (hate crime), juvenile delinquency; correctional system; social justice; and research methodology. Her strongest qualities are her interest and passion in the subject matter; a true commitment to bringing out the best in students; a commitment to excellence in teaching and scholarship; as well as enthusiasm and a teamwork attitude. In the upcoming years, she hopes to continue her personal growth by pursuing more opportunities such her adventure teaching Scholarship and Research to government officials in China, and making a meaningful contribution to the understanding and reduction of bias-motivated behaviors.
Dr. Ituarte began her interest in criminal justice as an undergraduate enrolled in the Social Ecology and Humanities Programs at University of California at Irvine. She went on to receive her doctorate from Rutgers University in New Jersey where she began her ethnographic study of bias-motivated offenders under the guidance of Dr. Mercer Sullivan. Her research interests focus on gaining a greater understanding of bias motivated behaviors, social problems, juvenile delinquency, and correctional systems. She has presented on these and other topics at both national and international conferences.
Before entering graduate school, Dr. Ituarte was a Victim Specialist for the Victim Witness Program in California in which she helped survivors of domestic violence obtain restraining orders against their offenders and receive assistance from local shelters. While in graduate school, she expanded her work experience by screening domestic violence offenders and placing them in a court ordered program in Manhattan, New York. During this time, she also served as a part-time research assistant for the Anti-Violence Project to assist with the data collection and coordination of the annual Bias Crime Report.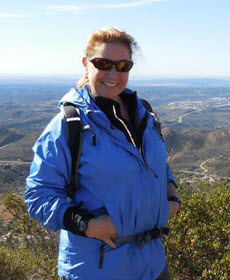 Dawna Komorosky
Professor
E-mail: dawna.komorosky@csueastbay.edu
Dr. Dawna Komorosky came to CSUEB in 2004 from Western New England University in Springfield, Massachusetts. She received her Ph.D. in criminology in 2003 from Indiana University of Pennsylvania where she earned the Graduate Deans Award for Sponsored Programs.
Dr. Komorosky's main teaching and research interests focus on the link between animal cruelty and other types of crime, corrections, and juvenile justice. She is committed to educating the community about the link between domestic violence and animal cruelty, the impact of children witnessing animal cruelty in the home, animal assisted programs in the criminal justice system, and the ways in which animals are used for entertainment purposes, and wildlife crimes that support illicit trade. Her commitment to these issues has lead to publications and presentations in these areas.
Her background includes a masters in psychology from Chapman University with an emphasis in marriage and family therapy. She has counseled and advocated for rape survivors and victims of domestic violence, including play therapy with children in domestic violence shelters. Furthermore, she has counseled clients in a dual diagnosis psychiatric hospital. Before moving on to earn her Ph.D. in criminology, Dr. Komorosky worked in the foster care system as a treatment manager for families and foster children.
Dr. Komorosky is a member of several organizations including, Academy of Criminal Justice Sciences, American Society of Criminology, Western Society of Criminology, and Animals & Society Institute.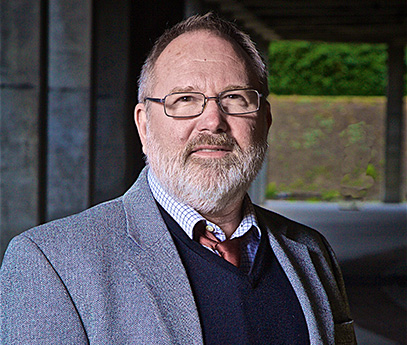 Keith Inman
Associate Professor
E-mail: keith.inman@csueastbay.edu
Keith Inman came to CSUEB from Forensic Analytical Sciences and has over 30 years experience as a forensic scientist, including stints in laboratories with the Los Angeles County Sheriff, Los Angeles County Chief Medical-Examiner/Coroner, the California Department of Justice, and Oakland Police Department. His areas of specialty include DNA analysis, crime scene investigation and evidence preservation, and crime scene reconstruction.
Professor Inman received his B.S. in Criminalistics from the University of California at Berkeley in 1974, and his MCrim from the same institution in 1978. In addition to presenting numerous papers at professional conferences throughout the world, he has co-authored several forensic science texts. He taught as a lecturer at Cal State East Bay before his current appointment.
At Cal State East Bay, Professor Inman teaches Basic and Advanced Criminal Investigation, Criminal Identification, Comparative Evidence, and Forensic Seminar. His research interests include finding physical evidence relevant to a criminal event, and the reconstruction of that event from the physical findings.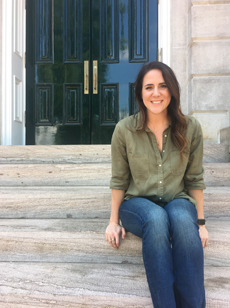 Summer Jackson
Assistant Professor and Acting Summer 2019 Chair
E-mail: summer.jackson@csueastbay.edu
Dr. Summer Jackson came to CSUEB in 2017 from the University of Arkansas in Fayetteville, Arkansas. She received her Ph.D. in sociology in 2015 from the University of Oklahoma. She holds an MA degree from the University of Arkansas. Upon completion of her Ph.D., she returned to the University of Arkansas where she taught various classes for the Sociology and Criminal Justice Department and worked as a research associate for the Terrorism Research Center.
Dr. Jackson's teaching and research interests primarily focus on issues related to terrorism, women and crime, deviance, and race and ethnicity. Her interest in terrorism research was motivated by her work with the Terrorism Research Center. As a graduate student, she was awarded the Terrorism Research Award funded by the National Consortium for the Study of Terrorism and Responses to Terrorism. She also contributed in the development of the Terrorism and Extremist Violence in the United States (TEVUS) Database. She has presented on these and other topics at national conferences.
Dr. Jackson's greatest enthusiasm is for teaching. She has taught both sociology and criminal justice courses including Introduction to Sociology, Introduction to Criminal Justice, and Police and Society. She has also developed and implemented more specialized upper-level courses including Women and Crime and Understanding Terrorism.
Cory Lepage
Assistant Professor
E-mail:  cory.lepage@csueastbay.edu
Dr. Cory R. Lepage came to CSUEB in 2018 after teaching and conducting research at the University of Alaska Anchorage.  There he created courses in introductory and advanced criminal courts as well as organized crime; he also taught numerous lower and upper division courses in criminal justice.  At UAA, Dr. Lepage directed research, predominantly program evaluations, for local, state and federal agencies in the areas of pretrial diversion, state public defenders, federal re-entry courts, and the civil legal needs of crime victims.
He earned his Ph.D. in Sociology, with an emphasis in criminology and socio-legal studies, from the University of California, Riverside under the tutelage of the late Austin T. Turk.  He also holds a M.A. degree in Sociology and a M.S. degree in Criminal Justice Administration.
Dr. Lepage's teaching and research interests are concentrated in the areas of the criminal adjudication process, lay judges, rural justice, socio-legal studies, and social reaction to crime via the criminalization process.  As a conflict theorist, Dr. Lepage examines the power dynamics in the development of law focusing on the marginalization effects w types of power.  His current research delves into the impact of the cultural defense in the adjudication process on a multi-cultural defendant.
Dr. Lepage's passion for teaching and student-centered learning is evidenced by his numerous mentorships.  He often serves as a faculty advisor for students' individual research interests, and internships with criminal justice agency partners.  Many of his mentees have pursued graduate and legal studies; several of his students have used their internships as a segue into employment in state and federal criminal justice agencies.  Dr. Lepage challenges his students in critical thought and analysis while recognizing the needs of students from various backgrounds and college preparation.  The goal for his students is tolerance and recognizing differences towards mutual respect and understanding.
Dr. Lepage is active in several professional organizations including American Society of Criminology and the Law and Society Association.  He serves as a reviewer for various peer reviewed academic journals, and as a manuscript and book reviewer for major publishers in criminology and legal studies.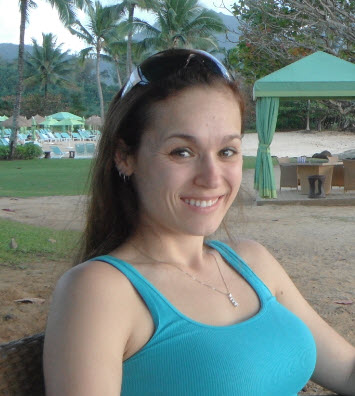 Michelle Rippy
Assistant Professor
E-mail: michelle.rippy@csueastbay.edu
Dr. Michelle Rippy came to CSUEB in 2016, after teaching for over 10 years as a lecturer in the Criminal Justice Department prior to being hired as an Assistant Professor. A first-generation student, Dr. Rippy graduated from CSU Hayward with an undergraduate degree in the Special Major of Forensic Science and earned a Master's of Forensic Science at National University. Dr. Rippy earned her doctorate in organizational change and leadership from the University of Southern California.
Dr. Rippy has been active in law enforcement for over 18 years, having worked as a medicolegal death investigator, supervisor, and executive, while also serving as a Reserve Police Officer. During her time as a medicolegal death investigator, Dr. Rippy handled high-profile death investigations, trained personnel, worked with forensic pathologists in an autopsy setting and spearheaded a highly interactive internship program. Dr. Rippy has also worked in a law enforcement patrol setting, undercover operations, and tactical environments – serving as a tactical medical provider. Dr. Rippy is a member of the Region IX Disaster Mortuary Operations Response Team (DMORT) - which is a federal-level death investigation task force.
Dr. Rippy's main teaching and research interests include forensic science, investigations, and policing. She teaches Basic Criminal Investigation, Evidence in Corrections and Law Enforcement, Administration of Justice, Ethics in Justice Administration, Advanced Criminal Investigations, Crime Prevention & Control, Forensic Science, and Medicolegal & Cold Case Investigations. Dr. Rippy is also the coordinator of the Internship in Criminal Justice course and organizes Criminal Justice Internship and Job Fairs.
To assist with learning about updates in the field, Dr. Rippy is a member of professional organizations, including the International Association of Coroners and Medical Examiners, American Society of Criminology, Academy of Criminal Justice Sciences, California State Coroners Association, California State Homicide Investigators Association, California Reserve Police Officers Association, and the International Tactical EMS Association. Dr. Rippy is on the Board of Directors with the CSUEB Alumni Association and the International Association of Coroners and Medical Examiners.
Seung Paek
Assistant Professor
E-mail: seung.paek@csueastbay.edu
Dr. Paek comes to CSUEB this fall 2020 after teaching and researching at State University of New York, Oswego (SUNY Oswego) for three years. At SUNY Oswego, he taught various criminal justice courses, including Introduction to Criminal Justice, Introduction to Policing, Research Methods for Criminal Justice, Crime Theories and Victimization, and Seminar in Criminal Justice. Dr. Paek's research interests include security management, public-private partnerships in policing, and cybercrime.
Dr. Paek earned his Ph.D. in Criminal Justice at Michigan State University (MSU). At MSU, he worked as an assistant editor of International Journal of Comparative and Applied Criminal Justice and conducted research on phishing victimization, private security officers' job satisfaction, and citizen and private security officer perceptions of police. He also holds a master's degree in Criminology from the University of Pennsylvania and a bachelor's degree in Psychology from the University of California, Santa Cruz.
Dr. Paek takes pride in educating students who will be future criminal justice professionals and/or scholars. He would like his students to excel inside and outside of the classroom and be able to apply the knowledge acquired at school to the real world. He also hopes to make a positive impact on the students' academic careers at CSUEB and offer guidance on life after college.
Dr. Paek enjoys spending time and going to theme parks with his family. His favorite destinations include SeaWorld Orlando and Universal Studios Hollywood.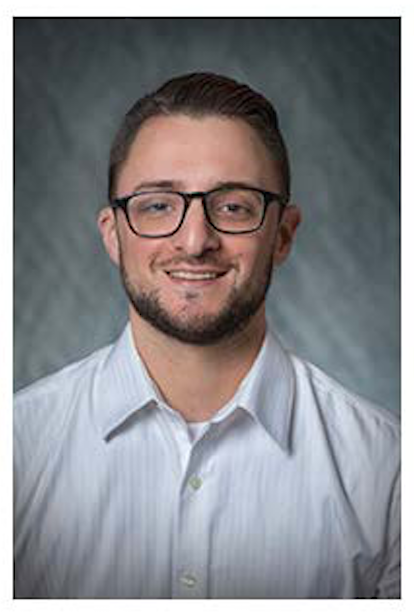 Christopher Palmore
Assistant Professor
E-mail: christopher.palmore@csueastbay.edu
Dr. Palmore comes to CSUEB this Fall 2020 semester after conducting research and teaching at the University of Louisiana at Lafayette (UL). At UL, he taught numerous criminal justice courses including Introduction to Research Methods, Introduction to Criminal Justice, Criminal Behavior, Victimology (undergraduate and graduate seminar), and Crime & Public Policy. His current research interests include fear of crime, attitudes towards crime, risk and protective factors of victimization, testing criminological theory, and life-course criminology.
Dr. Palmore completed his M.A and Ph.D. in Criminology at Pennsylvania State University. At Penn State, he served as a teaching assistant for numerous courses in sociology and criminology. His research at Penn State focused on situational aspects (alcohol use, opportunity for crime, routine activities) of crime and their relationship to individual personality characteristics (e.g., self-control). He also completed his bachelor's degree in Psychology from California State University, Long Beach, where he focused on cognition and psychological research.
Dr. Palmore has a passion for teaching and the process of learning. He utilizes a student-centered approach that emphasizes inclusion and diversity, classroom engagement, critical thinking, and "learning in action." He has served on graduate thesis committees, writes letters of recommendation for graduate schools and job applications, and serves as an academic advisor for students. While his work is academic in nature, he enjoys teaching students that go on to be criminal justice professionals and who develop careers in related fields.
 Dr. Palmore is an active member of numerous professional organizations including the American Society of Criminology, the American Sociological Association, and the Academy of Criminal Justice Sciences. He also serves as a reviewer for academic journals.