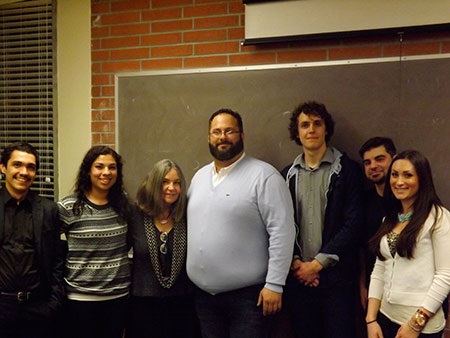 Students enrolled in KIN 3200 Sport & Film meet with Mary Tillman, mother of former NFL player and Army Ranger Pat Tillman.
In Fall 2013, the Department of Kinesiology at CSU East Bay began offering an Option in Social Justice for students earning their Bachelor of Science degree in Kinesiology.
This option, the only one of its kind across the California State University System, is offered in close relationship to the Center for Sport & Social Justice. In addition to coursework, students are encouraged to get involved in CSSJ projects and activities that support their classroom learning.
For more information about course requirements for the Option in Social Justice, please see the University Catalog or download the Social Justice Checklist form.