Student club
MaKenna Duda
Secretary 2019-2020; Director of Social Media and Website
Email: mduda3@horizon.csueastbay.edu
Brandon Pham
Vice President 2019-2020
Christina Rodriguez
President 2019-2020
Namrisha Jattan
Event planning and Promotions Officer 2019-2020
Emily Arcala
Treasurer 2019-2020
Adelisa Kostic
Director of Communication 2019-2020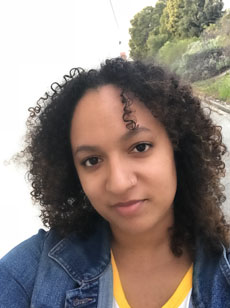 Colleen Swafford
Past President 2016 - 2018
Email :  cswafford@horizon.csueastbay.edu
I am the President of the Center for Sport and Social Justice (CSSJ) student club and want to inspire and encourage students to be aware of diversity and social justice issues, not only on campus, but in our local communities and beyond!  
Through my research, and conversations with professors at CSUEB, I have begun to learn so much about the diversity that exists in our local communities. The research that I've done has helped me to realize how important it is, not only to acknowledge that diversity and multiculturalism exist but to acknowledge the social justice issues and inequalities that face these communities. 
Being the President of the CSSJ student club has provided me with the opportunity to cultivate my own passion for promoting social justice. The CSSJ has hosted events on campus, for our students and our local community. These events reveal how sport is a vehicle for making big social changes in our society. As the President, I hope to continue building up the CSSJ student club and make it an organization that all of East Bay's students know is a safe, welcoming, and accepting space. 
I would encourage any interested students to come attend one of our CSSJ events