Gr Keer
Online Learning & Outreach Librarian
E-mail:
Phone:

(510) 885-2968
Office:

LI 3118C
Home Page:

http://library.csueastbay.edu/staff/keer-gr/
Note: CSUEB does not pre-approve, monitor, or edit personal pages. Faculty members are solely responsible for their content, and are expected to conform to the policy guidelines of CSUEB.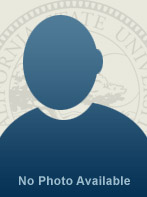 Education
MLIS, Rutgers University
BA, Rutgers University
Courses
Not teaching this quarter.
Publications
Keer, G. and A. Carlos. 2014. The Stereotype Stereotype: Our Obsession with Librarian Representation. In The Librarian Stereotype: Deconstructing Perceptions & Presentations of Information Work, edited by N. Pagowsky and M. Rigby. Association of College and Research Libraries.
Keer, G. 2010. Critical Pedagogy and Information Literacy in Community Colleges. In Critical Library Instruction: Theories & Methods, edited by M.T. Accardi, E. Drabinski and A. Kumbier. Library Juice Press.