Jesús Díaz-Caballero Faculty Profile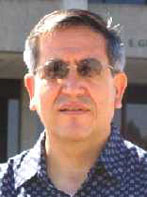 Jesús  Díaz-Caballero
Associate Professor
Professor Jesús Díaz-Caballero has experience teaching various levels of Spanish language, culture, and literature courses. Before joining the faculty at Cal State East Bay, he taught at the University of Oregon at the graduate and undergraduate levels. Besides teaching Survey of Latin American Literature from the Conquest to the present, he has developed special seminars with an interdisciplinary approach to the construction of Latin American cultural identities. He focuses his courses on the study of the relationship between social history, literature, and culture of different cultural traditions, especially about indigenous and African legacies in the Creole imagination.
His scholarly interests cover topics such as Indigenismo, Latin American Migration and Culture, Hispanic Caribbean Literature and Culture, and Transatlantic Cultural Studies. He has published several articles in different journals and participated in national and international conferences. His book in progress entitled Los Comentarios reales y la invención criolla de la tradición incaica studies the role of Inca Garcilaso de la Vega's Royal Commentaries (1609, 1617) as a foundational text of the Inca tradition and its appropriation by Creole patriotism and nation-building in the Andean area.
Currently he is the Spanish language editor of the global migration project to the San Francisco Bay Area, created by the Department of Ethnic Studies: www.migrationstory.org He is also Faculty advisor and copy editor of the Spanish edition of CSUEB students' newspaper The Pioneer.