Rodolfo Galán Faculty Profile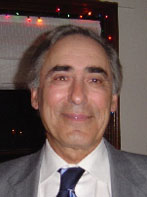 Rodolfo  Galán
Professor Emeritus
Dr. Galán has taught Spanish at CSUEB since 1977. He has taught practically every course in the Spanish program, from elementary courses to Advanced Syntax and literature. This includes subjects out of his field of specialty, such as Phonetics and Spanish American Novelists. He is the creator of courses which are now an integral part of the Spanish program, such as Spanish Films, and several topical courses (Female Archetypes in Spanish Literature, Politics and Literature, Baroja, Pérez-Galdós, Federico García Lorca, Cervantes). He has also adapted the regular curriculum Spanish courses to fit the needs of CLAD students.
Dr. Galán serves as an advisor for Spanish and Liberal Arts majors, and has been in charge of the Spanish Single-Subject Waiver Certification for prospective teachers.
He was a visiting Associate Professor at Stanford University in 1994, and has recently lectured at UC Berkeley on Spanish Peninsular poetry and theatre.