Susan Opp
Associate Vice President, Academic Programs and Graduate Studies
E-mail:
Phone:

(510) 885-3716
Office:

WA859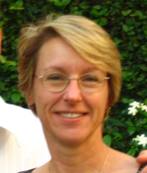 Professional Focus
Behavioral ecology of insects, particularly tephritid flies; Insect pest management; Environmental Science
Education
Ph.D., Entomology, University of Massachusetts, Amherst
M.S., Entomology, University of California, Riverside
B.A., Biology, San Francisco State University
Courses
Not teaching this quarter.
Publications
SELECTED PUBLICATIONS
Wang, X.G. , M.W., Johnson, S.B. Opp, Krugner, R. and K.M. Daane. 2011. Honeydew and insecticide bait as competing food resources for a fruit fly and common natural enemies in the olive agroecosystem. Entomologia Experimentalis et Applicata. 139 (2):128-137. DOI: 10.1111/j.1570-7458.2011.01114.x
Johnson, M.W., X.G. Wang, H. Nadel, S.B. Opp, K. Lynn-Patterson, J. Stewart-Leslie and K.M. Daane. 2011. High temperature impacts on olive fruit fly populations in California's Central Valley. California Agriculture 65(1):29-33. DOI: 10.3733/ca.v065n01p29.
Yokoyama, V.Y., P.A. Rendon, X.G. Wang, S.B. Opp, M.W. Johnson and K.M. Daane. 2011. Response of Psyttalia humilis (Hymenoptera: Braconidae) to olive fruit fly (Diptera: Tephritidae) and conditions in California olive orchards. Environmental Entomology 40(2): 315-323.
Chen, Y.H., Berlocher, S.H., Opp, S.B., and G.K. Roderick. 2010. Post-colonization temporal genetic variation of an introduced fly, Rhagoletis completa. Genetica 138 (9-10): 1059-75. DOI:10.1007/s10709-010-9491-7
Wang, X.G., Johnson, M.W., Danne, K.M. and S. Opp. 2009. Combined effects of heat stress and food supply on flight performance of olive fruit fly (Diptera: Tephritidae). Annals of the Entomological Society of America 102(4): 727-734.
Roitberg, B.D., Lauzon, C.R., Opp, S.B., and D. R. Papaj. 2009. Functional and behavioral ecology of key tree fruit pests. In: Aluja, M., Lesky, T. and C. Vincent (eds.) Biorational Tree Fruit Pest Management. CABI, UK.
Barry, J.D., Opp, S.B., Dragolovich, J. and J.G. Morse. 2007. Effect of adult diet on longevity of sterile Mediterranean fruit flies (Diptera: Tephritidae). Florida Entomologist 90: 650-655.
Chen, Y., Opp, S., Berlocher, S., and G. Roderick. 2006. Are bottlenecks associated with colonization? Genetic diversity and diapause variation of native and introduced Rhagoletis completa populations. Oecologia 149(4): 656-667.
Olson, W.H., Pickel, C., and S.B. Opp. 2005. Improved control of walnut husk fly adopted through meetings, demonstrations, video, printed material and a web-site. Acta Horticulturae 672: 297-302.
Presentations
2007 "Artificial honeydew interferes with GF-120 for control of pest tephritids", Annual Meeting, Entomological Society of America, San Diego, CA
2007 "Effects of heat stress and food supply on the flight performance of the olive fly, Bactrocera oleae", Annual Meeting, Entomological Society of America, San Diego, CA
2006 "Possible influences of black scale (Saissetia oleae) honeydew on olive fruit fly (Bactrocera oleae) survival in olives", Annual Meeting, Entomological Society of America, Indianapolis
2006 "Understanding heat induced mortality in olive fly: A potential key to reducing insecticide use in California", 7th International Symposium on Fruit Flies of Economic Importance, Salvador, Bahia, Brazil
2005 "Flight and dispersal of frugivorous tephritids: flight mills and mark-recapture methods", Annual Meeting, Entomological Society of America, Ft. Lauderdale, FL
2005 "Biochemical analysis of the effects of adult diet on ovarian development in walnut husk fly: a two season study", Annual Meeting, Entomological Society of America, Ft. Lauderdale, FL
2005 "Dispersal of olive fly in host and nonhost orchards", 8th Exotic Fruit Fly Symposium, Riverside, CA
2004 "Mark-recapture studies to determine dispersal of olive fruit fly in California", Annual Meeting, Entomological Society of America, Salt Lake City, UT
2004 "Biochemical analysis of adult insect diets: Effects on ovarian development in walnut husk fly", Annual Meeting, Entomological Society of America, Salt Lake City, UT
2004 "Adult diet and ovarian development in walnut husk fly, Rhagoletis completa", 5th Working Group on Fruit Flies of the Western Hemisphere meeting, Ft. Lauderdale, FL
2004 "Dispersal of Rhagoletis completa: Application of a novel marking technique", 5th Working Group on Fruit Flies of the Western Hemisphere meeting, Ft. Lauderdale, FL
2004 "Flight capacity and dispersal ability of two tephritids in California: Rhagoletis completa and Bactrocera oleae", 5th Working Group on Fruit Flies of the Western Hemisphere meeting, Ft. Lauderdale, FL