Tom Long Faculty Profile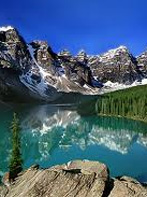 My strongest and most enduring academic interest has been in the exploration of the history of social and political theory. What I have most explicitly focused upon, though certainly not exclusively, is the origin and development of the idea of a socially autonomous self.
More recently I have developed a strong interest in economic sociology in general and in particular the social theory of John Maynard Keynes as it pertains to our understanding of the Financial Crisis which began in 2007.
Finally I have a long standing interest in good television drama and the social conditions that have encouraged its production in the last twenty years.
Fall Semester 2023

| Course # | Sec | Course Title | Days | From | To | Location | Campus |
| --- | --- | --- | --- | --- | --- | --- | --- |
| SOC 300 | 03 | Sociological Theory | ARR | | | WEB-ASYNCH | Hayward Campus |
| SOC 300 | 04 | Sociological Theory | TTH | 12:00PM | 1:40PM | MI-3092 | Hayward Campus |
| SOC 400 | 01 | Economy and Society | TTH | 3:15PM | 4:55PM | MI-4075 | Hayward Campus |