Citizen Science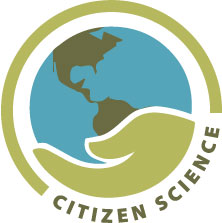 Citizen Science is the collection and analysis of data relating to the natural world by members of the general public, typically as part of a collaborative project with professional scientists.
Here at the Galindo Creek Field Station, the ecological biodiversity provides an opportunity for all to enjoy the sights, listen to the sounds, feel the leaves and collect data to share with the campus community.
Cal State East Bay invites you to become a citizen scientist. Some of our campus community members are currently participating with the California Academy of Science through iNaturalist, an internet application. It helps us and them by contributing to the knowledge of our environment and the life forms which live here. Each time you enter the field station and take a photo using the app, it automatically uploads to our database for the field station. Thank you for your contribution!
Below is a short list of citizen science applications. Using these for data collection is a helpful tool.
Also, keeping a journal of current conditions, which includes time, date, and weather (sun, rain, wind, pollution, temperature, etc.), is the baseline of data needed to develop an overall understanding of what is taking place with the life form you are studying.
| | |
| --- | --- |
| Citizen Science Application | Description |
| | iNaturalist allows you to explore and share your observations from the natural world and observe conditions globally. |
| | The AirNow website can tell you about the air quality where you are. Use this to add to your data collection or journal to better understand the conditions of your research. |
| | Windy is an excellent site for monitoring live, current weather conditions. |
| | Check out the Surface Water Ambient Monitoring Program (SWAMP), a connection for educators and citizens alike, to participate in monitoring California's waters and watersheds. |