Common Read
Common Read 2020-2021
UPDATE
The selection of a new book for the 2020-2021 academic year has been postponed due to the shut down of normal campus operations that resulted from the COVID-19 outbreak.
Common Read 2019-2020
Common Read: CALLINGS, The PURPOSE and PASSION of WORK by Dave Isay
The 2019-2020 Common Read book that the CSU East Bay Common Read team has selected is Callings, by Dave Isay.
From the back cover: In Callings, StoryCorps founder Dave Isay presents unforgettable stories from people doing what they love. Some found their paths at a young age, other later in life; some overcame great odds or upturned their lives in order to pursue what matters to them. Together they demonstrate how work can be about more than making a living, that chasing dreams can transform a job into a calling.
An essential contribution to the beloved StoryCorps collection, Callings is an inspiring tribute to rewarding work and the American pursuit of happiness.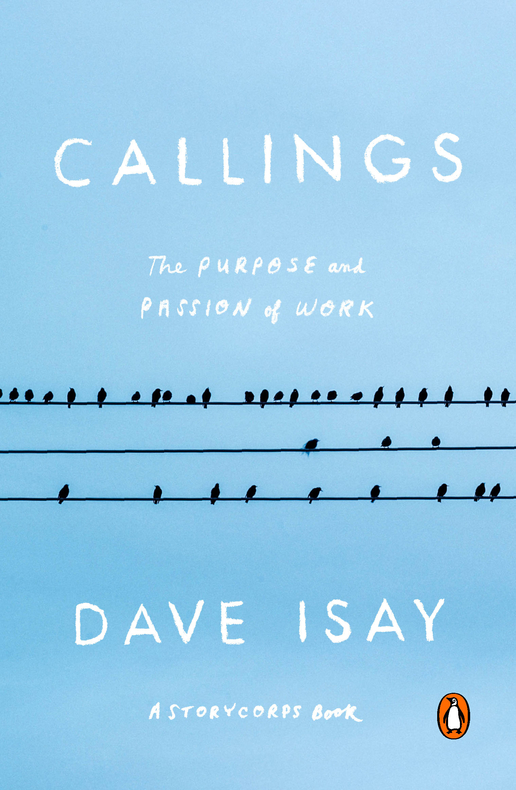 Past Common Read Titles
Past Common Read Titles and Authors by Year

| | | |
| --- | --- | --- |
| Year | Title | Author |
| 2018-19 | A Selfish Plan to Change the World | Justin Dillon |
| 2017-18 | In the Country We Love | Diane Guerrero |
| 2016-17 | Illegal: Reflections of an Undocumented Immigrant | José Ángel Navejas |
| 2015-16 | On the Run | Alice Goffman |
| 2014-15 | She's Not There | Jennifer Finley Boylan |
| 2013-14 | The Immortal Life of Henrietta Lacks | Rebecca Skloot |
| 2012-13 | The Immortal Life of Henrietta Lacks | Rebecca Skloot |
| 2011-12 | Live from Fresno y Los | Stephen D. Gutierrez |
| 2009-10 | Dreams from My Father: A Story of Race and Inheritance | Barack Obama |
| 2008-9 | Paper Daughter | M. Elaine Mar |
| 2007-8 | Not a Genuine Black Man | Brian Copeland |
| 2006-7 | Kite Runner | Khaled Hosseini |
| 2005-6 | A Lesson Before Dying | Earnest J. Gaines |
| 2004-5 | Hunger of Memory | Richard Rodriguez |