FASST ADVISORS
FRESHMAN AND SOPHOMORE SUCCESS TEAM (FASST)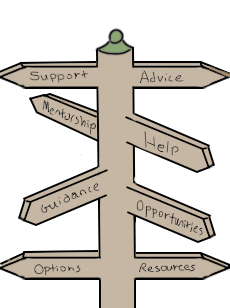 The FASST team of advisors is here to support all freshmem as they begin and all sophomores as they continue their journeys at Cal State East Bay.  Each incoming freshman and continuing sophomore has a dedicated FASST advisor who will make sure that the student's first two years at East Bay are successful. 
FASST advisors work closely with their students to make sure they stay on the right path by taking the right classes to meet major and GE requirements, making good decisions about selecting/changing majors, finding help and support when they need it, and building a strong campus network.  
For incoming freshmen, an assigned advisor will contact each student to set up an advising appointment and enroll them in classes before June 2020.  


Not sure who your FASST advisor is?
If you are a freshman or sophomore and not sure who your assigned advisor is or you're having difficulty getting in touch with your advisor, please do not hesitate to reach out with any questions or concerns.  The GE Office is closed while shelter-in-place guidelines are still in effect due to COVID-19.  Our staff is checking emails and phone messages regularly.  
General Education Office located in SA 1500 
Phone: (510) 885-2941
Email: f20frosh@csueastbay.edu 
SCHEDULE AN APPOINTMENT
Given the current recommendations and mandates related to COVID-19, advisors are not on campus.  However, all FASST advisors are available to assist students remotely, through virtual appointments scheduled online.  Click on the button below to schedule an appointment with an advisor through Bay Advisor.
Bay Advisor is a tool to help you scheduling advising appointments, keep track of your current course schedule, view any important advising messages, and communicate with your assigned advisor and instructors for the term. To get started, please read through the Student Quick Guide to help you familiarize yourself with the new advising platform.
Click on the button below to access Bay Advisor to schedule an advising appointment.
List of FASST Advisors
Advisors for 2020 First-year Freshmen
Joanna Cady Aguilar
Linda Beebe
Sharla Blank
George Hanna
Mo Her
Evelia Jiminez
Alan Lemus
Terry Peppin
Aaron Placke
Arianne Riley
Steve Spencer
Sam Tran
Advisors for 2nd Year Students (Sophomores)
Linda Beebe
Sharla Blank
Will (Guilherme) Diehl 
Bobby Ewing
George Hanna
Evelia Jiminez
Alan Lemus
Maria Orozco
Andrea Papillon-Wilkes 
Diane Petersen
Aaron Placke
Steve Spencer
Sam Tran