First-year freshmen participate in the Freshman Year Experience program which is made up of the first-year pathway (courses) and "co-curricular" activities. First-Year Pathways for freshmen are include courses that fall into three categories:
The Core.  The "essential skills" courses in Math/Statistics (GE Area B4 Quantitative Reasoning) and English (GE Area A2 Written Communication).  Your Placement Categories in Math/Stats and English will determine your Math/Stats (B4) Pathway and your English (A2) Pathway.  
The Community.  Courses that are part of a learning community, including GS 101A, B Foundations of Success I, II and "linked" courses which may be part of the major.  
The Options.  Additional courses that may be taken based on the unit load and that fulfill GE and/or major requirements.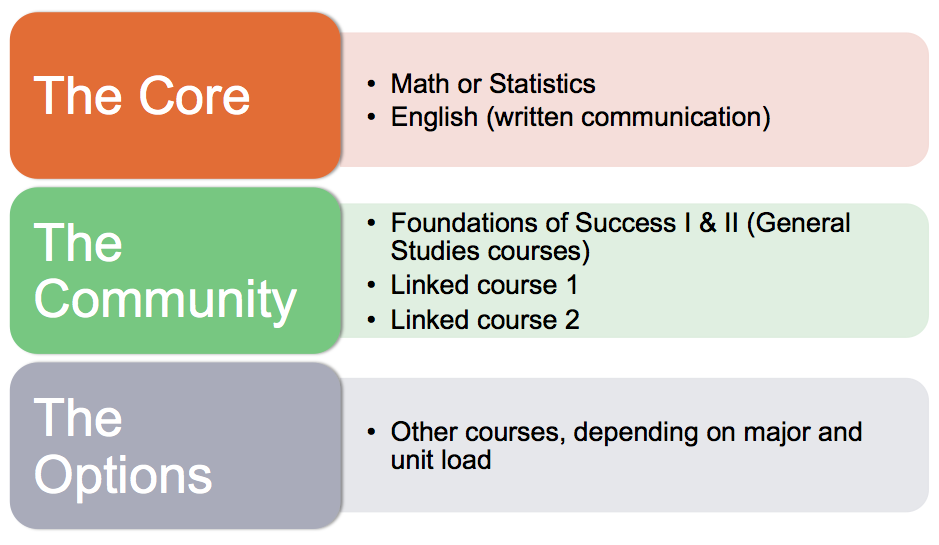 The recommended average unit load per semester is 15 units to be on track for graduation within 4 years (or 8 semesters).  However, 12 units is the minimum course load considered full-time for Financial Aid purposes.