Freshman Year Experience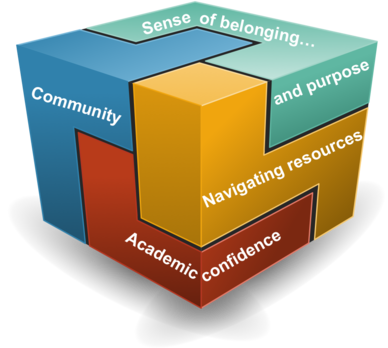 FYE GOALS
Through its Freshman Year Experience (FYE) Program, Cal State East Bay strives to provide a coherent first-year package of learning and networking experiences with the goal of helping students build community, develop skills, and access resources and opportunities. The program forms the foundation for academic growth and supports students as they embark on their academic journey at CSUEB. 
FYE COMPONENTS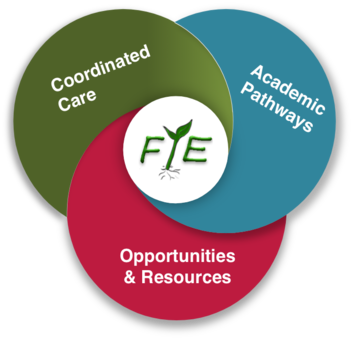 The main components of the FYE include a coordinated care system of academic advising, academic pathways, and opportunities & events.
Coordinated Care System of Advising
All freshmen will have a designated academic advisor who will begin working with each student as soon as they submit their Student Intent to Register and will continue to do so through the student's sophomore year. Academic advisors who are an integral part of the FYE are part of the Freshman and Sophomore Success Team (FASST) of advisors. 
Click on the link below to get more info on what the advisors do, meet the advising team, and schedule an appointment. 
Meet the FASST Advisors
Academic Pathways
The pathways of courses student take during their freshmen year are largely mandated by the CSU system and the major departments.  While there is some flexibility in elective courses and course schedules, students are expected to complete certain GE requirements by the end of their freshman and sophomore years. Which pathways of courses students take primarily depend on the major and placement categories.  
Click on the link below to find out more about the first-year academic pathways.
Explore the Pathways
Opportunities & Events
Students are provided with many opportunities and events throughout their first year both within and outside of their first-year courses.  These experiences are designed to help students meet their academic, personal, and professional goals. 
Click on the link below for more information on the opportunities and events for first-year students.
More About Opportunities & Events
Freshman Orientation and Admission News 
Contact Us
For questions and to get more information about the FYE at CSUEB, email f20frosh@csueastbay.edu or GEOffice@csueastbay.edu, or call (510) 885-2941.
The FYE is coordinated through the Office of General Education/Department of General Studies located in SA 1500 on the Hayward Hills campus.