College of Business and Economics
Empowering Tomorrow-Makers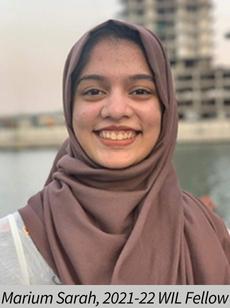 Women in Leadership Program
The Women in Leadership Program (WIL) enhances the potential for graduates and alumni to navigate and advance in their professional journeys, and empowers through training, coaching and mentorship. The goal is to create a network where successful alumni can lift others. Learn more about the WIL Program.
"The WIL program empowered me to be more confident in taking charge as a leader. Embarking milestones that I once imagined would take years with the right mentor who challenges you towards success in every phase of your story."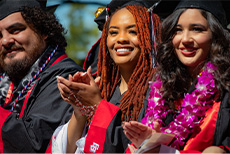 College of Business and Economics Scholarships
College of Business and Economics (CBE) Scholarships help our business students afford the costs of college. Currently, East Bay's $7,000 annual tuition, coupled with basic living expenses, means approximately $20,000 in expenses each year. Scholarships reduce students' need for paid work, give them more time to focus on academics, reduce their debt load and help keep them in college during times of financial duress. Learn more about CBE Scholarships.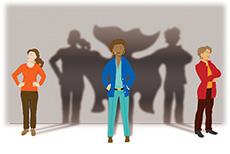 Dean's Innovation Fund
The Dean's Innovation Fund provides seed money to launch innovative ideas in high-impact teaching, introduce groundbreaking research and engage with the business community. Funds stimulate the development of creative new ideas in business education and research. Past projects include the pilot year of CBE's new Women in Leadership Program and travel costs for a team of MBA students and faculty members to compete in a prestigious international investment strategy contest in Boston.