Support the College of Education and Allied Studies on Giving Tuesday
The Center for Professional Excellence
The Center for Professional Excellence provides specialized training and promotes research to enhance individual and organizational excellence in hospitality, recreation, recreation therapy and tourism. The Center supports educational opportunities for students and professionals throughout the East Bay community, as part of its mission to prepare students to graduate as leaders in their fields. Learn more about the Center for Professional Excellence.
Kinesiology Online Learning Tools
Kinesiology Online Learning Tools are essential to today's learning. The degree requires a significant amount of hands-on learning, and given today's need to socially distance, that's tougher than ever before. New software, subscriptions to documentaries, and video recording equipment are all necessities for the department to meet the students' needs. Learn more about the Kinesiology Department.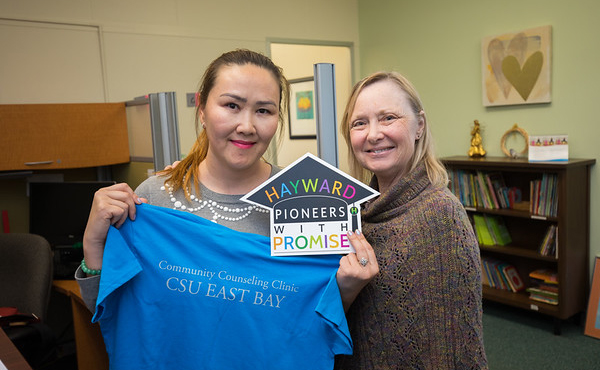 Hayward Promise Neighborhoods (HPN)
Hayward Promise Neighborhoods is a cradle-to-career collaborative led by Cal State East Bay, along with ten other partners, to ensure a safe and thriving community and improve educational opportunities for children and families in two distressed Hayward neighborhoods. One result is that more local students are attending Cal State East Bay, better preparing them for careers and life. Funds raised from #GivingTuesday will support scholarships for those who graduated from Hayward high schools or are transferring from Chabot College to attend Cal State East Bay. Learn more about HPN.
CEAS Educational Field Scholarships
CEAS scholarships are crucial to student success as they support talented credential candidates and students who want to teach and serve California's students up to the college level. By having part of their tuition covered by scholarships, credential candidates and students have more time to focus on their studies and leave school with less debt. The College awards these scholarships to selected students based on merit and/or need. Those selected will be studying in the following departments: Teacher Education, Educational Leadership and Educational Psychology. Learn more about College of Education and Allied Studies.