Support Student Success on Giving Tuesday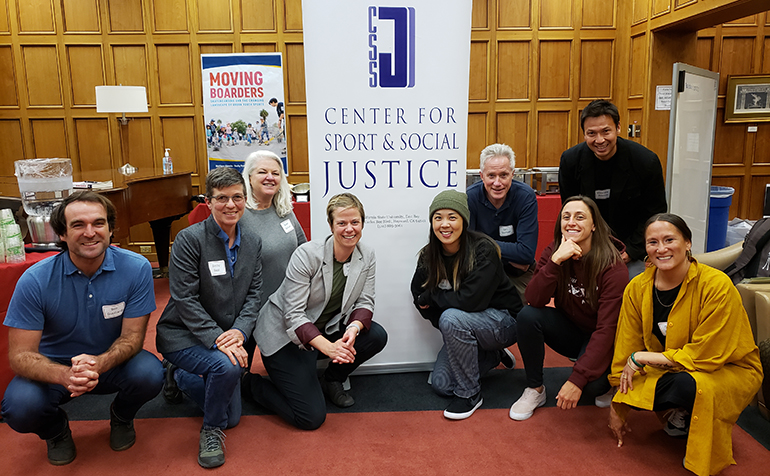 Center for Sport and Social Justice
The Center for Sport and Social Justice (CSSJ) internship experience will provide our CSUEB students with valuable research experience (an acknowledged "high impact practice" by the CSU system) as well as program building experience with the CSSJ and potential community partners that will enable them to become leading professionals in the field of Kinesiology. Learn more about the CSSJ.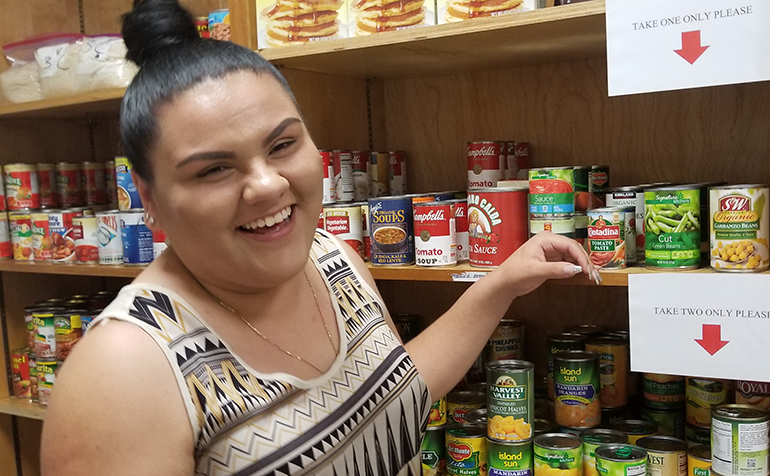 Pioneers for H.O.P.E.
The Pioneers for H.O.P.E. program provides support to at-risk students by providing a food pantry on both the Hayward and Concord campus, temporary housing assistance,  emergency funds and referrals to resources that correlate to student success, health and wellness. Learn more about H.O.P.E.
Presidential Pioneers Emergency Fund
The Presidential Pioneers Emergency Fund (PPEF) is an intervention program created to provide immediate relief to our most at-risk students facing homelessness and food insecurity, as well as unexpected health and childcare expenses. Since East Bay moved online, it also provides access to laptops and reliable Wi-Fi, which are crucial pieces to their successful learning. Learn more about the Presidential Pioneers Emergency Fund.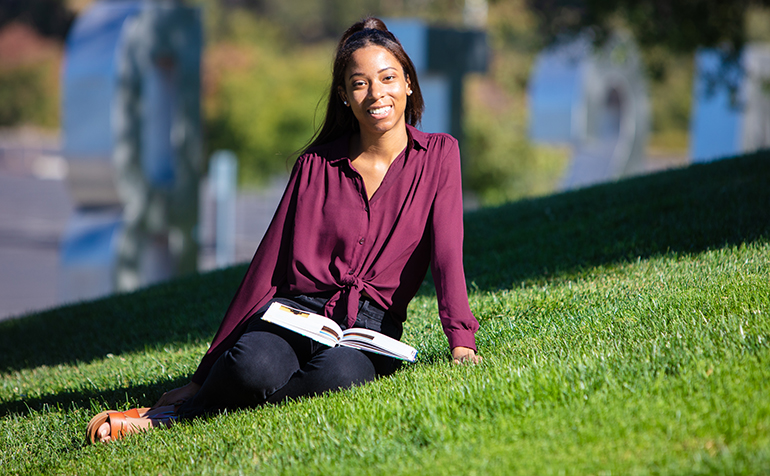 Renaissance Scholars Program
Meet Esther Fultz, '18 BS, Hospitality, Recreation, Tourism. The Renaissance Scholars Program provides advisors, staff and support to help foster youth, like Esther navigate the experience of attending CSUEB. The program offers advising, housing and food during holiday breaks and emergency funds for students who have unexpected expenses that would otherwise cause them to drop out. Learn more about the Renaissance Scholars Program.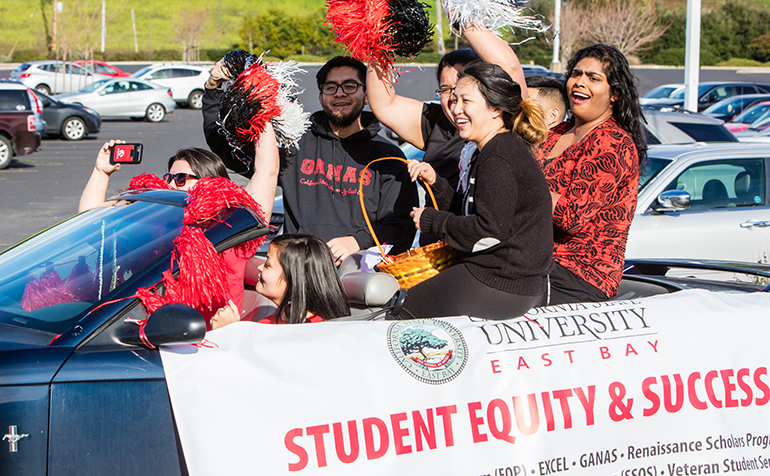 Cultural Awareness Lecture Series
The Cultural Awareness Lecture Series provides an opportunity for East Bay to devote institutional and individual time to recognize the contributions of specific communities that are represented at the University. Each month features a keynote speaker, community dialogue, and an artifact from the speaker (book, creative work, etc.) Some past speakers include: Melissa Harris Perry, Sonia Nazario, Crip Camp: A Disability Revolution, One word Sawalmem, and Julian Brave NoiseCat. Learn more about the series.