Applied Sciences Center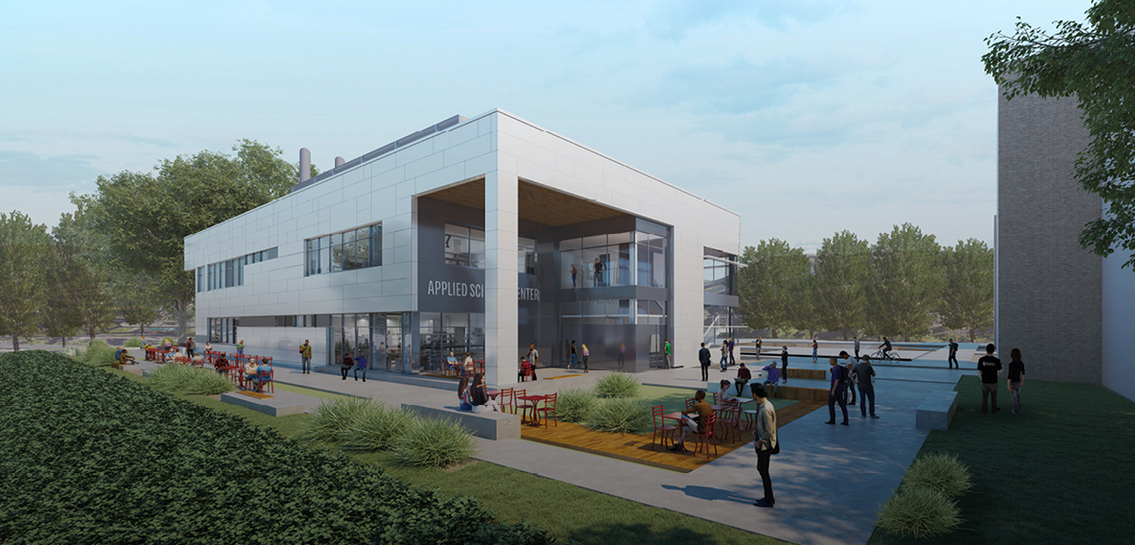 A Look Inside the Future of STEM Education
We are on the crest of transformational change in higher education - in the way students  learn, process information and work on real-world projects with diverse, cross-disciplinary teams using the latest technology. The forthcoming Applied Sciences Center has been designed to embrace this transformation, preparing graduates to contribute meaningfully to the innovation economy. The 20,000 square foot Applied Sciences Center will feature:
Cutting-edge Research Labs will house student and faculty teams working on research to insure students leave Cal State East Bay with in-demand skills. These labs will be dedicated to: 1) The new Green Biome Institute, dedicated to the genomic profiling of California's endangered plants. 2) Biotechnology, with students receiving an excellent education in molecular biology and bioinformatics and extensive experience with next-generation sequencers. 3) Interdisciplinary research dedicated to computer science and computer engineering.

Technology Collaboration Center, a student-faculty research space, which will support 

interdisciplinary research into the applications of new technologies. The Center will be computationally focused with collaborative space, enhanced with visualization technologies.

STEM Lab will support students as they move through their introductory science classes. Cal State East Bay's pilot program, using advanced students to coach those in lower division coursework, showed a significant leap in passing rates for gateway courses, helping to close the achievement gap for students of color. This lab will allow for the expansion of this program.

Flexible Learning with classroom spaces — functioning more like team offices — allowing students dedicated space for their work and for team collaboration. Externally focused projects to build the STEM pipeline among high school and middle school students will use these spaces as well, inspiring young people to study science and ultimately join the Bay Area STEM workforce.
To make your pledge of commitment or to inquire about naming opportunities, contact:
Evelyn Buchanan
Vice President, University Advancement
evelyn.buchanan@csueastbay.edu
(510) 885-4170