Application Requirements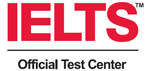 To register for a paper-based IELTS exam at CSUEB in Hayward, California, you must submit:
an application (online only)
test fee payment (online only)
a clear scan or photo of your current valid passport or federal ID (securely submitted via the application)
You have 5 days to complete your application in order to confirm your registration.  If you register less than 10 days before the test date, you will have 2 days to complete your application.  
1. Application
To submit an application at CSU East Bay for a paper-based IELTS exam, please visit the IELTS-USA CSU East Bay Registration Website.  
2. A copy of your passport/Federal ID
A valid passport , US Permanent Resident Card or US Employment Authorization Card are the only forms of identification accepted for enrollment at this test center.  Driver's Licences or State Identification cards will not be accepted.  The identification document must be valid and unexpired.  You will be require to present that document on test day without exception.  Failure to present the approved identification document on test day will result in the cancellation of your test without refund.   
You will need to clearly scan, photocopy, or photograph the document page(s) containing:
the photo
date of birth
document number 
date of expiry
signature (if any)
extension stamp (if applicable)
both sides of a 

US Permanent Resident Card or US Employment Authorization Card
You will be prompted to upload your identification scan to your application.  It is helpful to have a scanned copy of your identification document ready before you apply. 
3. Test fee payment
The test fee payment is $250. All payments must be made online via credit card or digital check.  The link to the payment system will be emailed once the application is submitted. Please consider our Test Date Transfer/Cancellation policies before making payment.