History Faculty & Staff
Staff
Wanda Washington(1998)
Administrative Support Coordinator
Faculty Profiles
Bridget Ford (2006)
Professor and Department Chair
B.A., Barnard College, Columbia University, Ph.D., University of California, Davis

Inspired by her mother, a historian who also earned her Ph.D. from UC Davis, and her father, a devoted reader of history, Professor Ford pursued a career that would allow her to study the past. Her research brings the insights of cultural history to the study of the Civil War era in the United States. Her book, American Crossings: Forging Union in a Civil War Borderland, is under contract with the University of North Carolina Press. In 2002-03, she received a Mellon Post-Dissertation Fellowship for research at the American Antiquarian Society in Massachusetts. Her scholarship has also been supported by the Center for Religion and American Life at Yale University, the Huntington Library in San Marino, the Institute for the Study of American Evangelicals at Wheaton College, and the American Historical Association. Under the auspices of a Teaching American History grant, Dr. Ford has directed a program for professional development of K-12 History/ Social Science teachers. At CSU East Bay, she teaches courses on the early republic and Civil War among other subjects in 19th-century American history. Dr. Ford is currently the Director of the University Honors Program.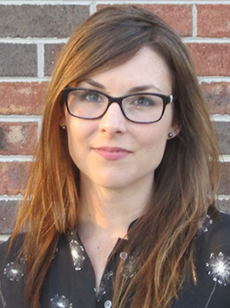 Anna Rose Alexander (2016)
Associate Professor 
B.A., CSU Chico, M.A. and Ph.D., University of Arizona

Professor Alexander specializes in Latin American urban and environmental history with thematic interests in the histories of technology, science, and medicine. She initially became interested in Latin America while earning her B.A. from CSU, Chico and later went on to receive her M.A. in Latin American Studies and Ph.D. in History from the University of Arizona. In 2016 the University of Pittsburgh Press published her first book entitled City on Fire: Technology, Social Change, and the Hazards of Progress in Mexico City, 1860-1910. She has published articles in Urban History and Mexican Studies/Estudios Mexicanos and is currently working on a second book about a petroleum explosion that occurred outside of Mexico City in 1984. In addition, she is also the co-editor of Problems in Modern Latin American History, 5th edition (Rowman & Littlefield, 2019). She teaches courses about the Latin America, the history of sustainability, and urban history, and directs the My Housing Story Oral History Project that can be found at www.myhousingstory.com
Dee E. Andrews (1987)
Professor Emerita
B.A., Bennington College, M.A. and Ph.D., University of Pennsylvania

Professor Andrews specializes in the history of early America and the new republic, with emphases on religion, antislavery, and the history of the book.  Prof. Andrews has been recipient a Faculty Fellowship with the Pew Program in Religion and American History and grants from the Gilder-Lehrman Fellowship Foundation, the American Philosophical Society, and the Bibliographical Society of America among others. Her work includes The Methodists and Revolutionary America, published in 2000 by Princeton University Press and awarded the 2001 Hans Rosenhaupt Memorial Book Award by the Woodrow Wilson National Fellowship Foundation, as well as numerous articles, reviews, and review essays. She has served as an advisor with the Humanities West program on Benjamin Franklin and as Content Coordinator for Words That Made America, a federal Teaching American History grant with Alameda County Office of Education. Most recently she attended the ever-popular Rare Book School at the University of Virginia to study early American printing and publishing. She proudly teaches the U.S. History survey and upper division courses on early America, historical writing, and historical research methods.
Jason Daniels (2020)
Assistant Professor
B.A. and M.A., University of Florida; Ph.D., University of Warwick (U.K.)
Dr. Jason Daniels earned a Ph.D.from the University of Warwick (U.K.) in 2013, a M.A (2008), and a B.A. (2006) from the University of Florida. Prior to joining CSU-East Bay, Daniels held positions at Black Hills State University in Spearfish, South Dakota (2015-2020), Knox College in Galesburg, Illinois (2014-15) and Indian River State College in Fort Pierce, Florida (2008-2014). His research focuses primarily on the eighteenth-century, Anglo Francophone Atlantic world. He is particularly interested in the relationship between the Caribbean and North American colonies. He has published articles in the The Journal of Caribbean History, The Florida Historical Quarterly, and Pennsylvania History: A Journal of Mid-Atlantic Studies. He teaches classes in early America, the Caribbean, and the Atlantic World.
Vahid Fozdar (2005)
Associate Professor
B.A., M.A., and Ph.D., University of California, Berkeley

Professor Fozdar is a historian of modern South Asia and colonialism.  He completed his doctoral work on the role of Freemasons in the British Empire in India and in the Indian nationalist movement.  Professor Fozdar's article, Imperial Brothers, Imperial Partners:  Indian Freemasons, Race, Kinship, and Networking in the British Empire and Beyond, was published as a chapter in the anthology, Decentering Empire:  Britain, India, and the Transcolonial World (Orient Longman Press, 2006).  Another article, That Grand Primeval and Fundamental Religion:  The Transformation of Freemasonry into an Imperial Cult, has been accepted for publication by the Journal of World History.  Professor Fozdar's other areas of scholarly interest include the history of the Islamic world, world history, and comparative religions.  He is currently teaching the department's courses in the history of South Asia, the Middle East, and the modern world. Dr. Fozdar is on sabbatical for the 2013-2014 academic year.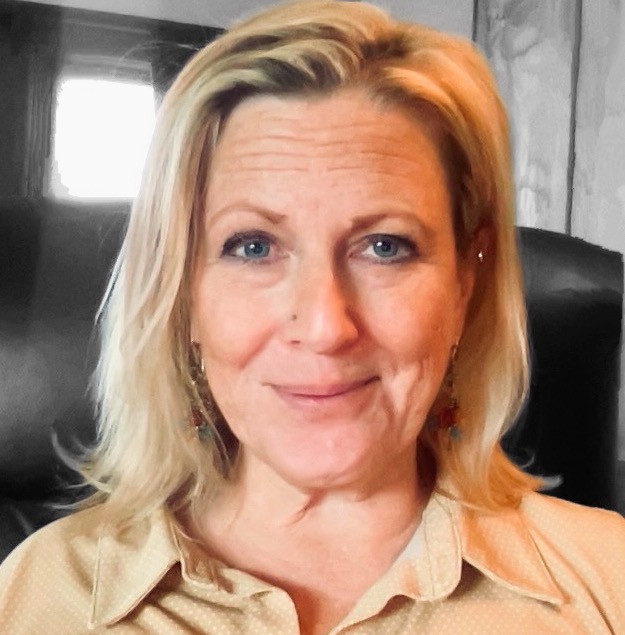 Linda L. Ivey (2006)
Professor and Graduate Program Coordinator 
B.A., Trinity College (CT), Ph.D., Georgetown University
Professor Ivey specializes ethnicity, immigration and environmental U.S. history, with an emphasis on California. She is the co-author of Citizen Internees: A Second Look at Race and Citizenship in Japanese American Internment Camps with Kevin Kaatz (Praeger, 2017).  She has also authored "Ethnicity in the Land: Lost Stories in California Agriculture" in Agricultural History (2007); "Apples and Experts: Evolving Notions of Sustainable Agriculture" in Global Environment(2014); "Protecting the People's Mountain: Hiking and the Roots of Environmentalism in Marin County" in Sports in the Bay Area: Golden Gate Athletics, Recreation and Community (University of Arkansas Press, 2017); and "Riotous Environments: Filipino Immigrants in the Fields of California" in  An Environmental History of Modern Migrations (Routledge Press, 2017).  She teaches courses in the history of California and the West, as well as in environmental, immigration, and public history.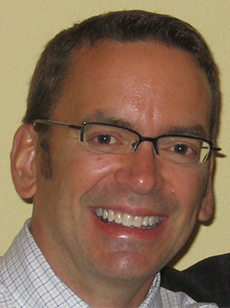 Kevin Kaatz (2014)
Associate Professor
B.S. and B.A., University of Michigan, M.A. Graduate Theological Union, Berkeley and Ph.D. Macquarie University, Sydney, Australia.
Professor Kaatz specializes in Roman history/digital humanities, and in particular, early Christianity and its interactions with Roman culture and interactions among different Christian groups.  He completed his Ph.D. in Ancient History at Macquarie University, Sydney, Australia and his dissertation is titled "Augustine's Contra Epistulam Fundamenti:  Augustine's Knowledge of Manichaean Cosmogony and His Response to this Epistula, with Commentary."  He is interested in how and why people convert and how theology is created.  Professor Kaatz has published three books, Hegemonius, Acta Archelai (The Acts of Archelaus)with M. Vermes, and S. N. C. Lieu  (2001), Early Controversies and the Growth of Christianity (2012), and Voices of Early Christianity:  Documents from the Origins of Christianity (2013).  He is currently working on a manuscript titled The Rise of Christianity:  History, Documents, and Key Questions, to be published in late 2015, and a manuscript on the history of Eusebius of Nicomedia and his interactions with the Arians.  He has also published articles in early Christianity and neuroscience.  Professor Kaatz was a recipient of a Promising Course Redesign grant (2013/2014), along with Professor Ivey and Dr. Park, and received a Faculty Support Grant (2014/2015), along with Professor Ivey, to study an unpublished archive of 2,000 documents on the experiences of Japanese Americans from the Bay Area who were interned during WWII.  Professor Kaatz teaches courses in the history of the ancient world (Ancient Greece, Ancient Egypt, Early Christianity), the World Civilization survey courses and Historiography.  He is also the Coordinator of the History Department's Digital History Lab.  You can see his ancient history website here:  www.digitalancienthistory.com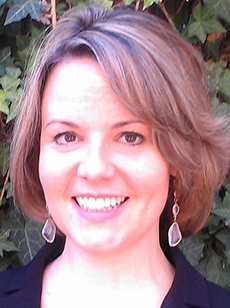 Elizabeth McGuire (2015)
Assistant Professor
A.B. Harvard University; M.A. Johns Hopkins School of Advanced International Study; Ph.D., University of California, Berkeley
Professor McGuire is a historian of global communism who teaches courses in modern Europe, modern Russia, and modern China.  Her first book, The Sino-Soviet Romance: How Chinese Communists Fell in Love with the Russian Revolution, is currently under review at Oxford University Press.  She has also completed research for a second book, Communist Neverland: History of an International Children's Home, 1933-2013, and has published articles in three edited volumes: Everyday Life in Russia Past and Present: Strategies, Subjectivities, and Perspectives; Little Red Book: A Global History of the Quotations of Chairman Mao; and The Soviet Impact on China, 1949-1991.  In 2010-2012, Professor McGuire was an Academy Scholar at the Harvard Academy for International and Area Studies.  She loves literature and speaks Russian, French, and Chinese.
Robert A. Phelps (1998)
Associate Professor and Director, Concord Campus
B.A., San Diego State University, M.A. and Ph.D., University of California, Riverside

Another graduate of the California State University, Professor Phelps teaches courses in the History of California, the American West, the Progressive Era, and the Great Depression/World War 2. His overview of the development of California's Gold Rush urban system appeared in Richard Orsi and Kevin Starr's Rooted in Barbarous Soil: California During the Gold Rush, and his study of Henry Huntington's factory town of Dolgeville won the Doyce B. Nunis Award for the best article on the history of Southern California. Other publications include two photographic histories published by Arcadia Press, and a study of military tactics during California's Mexican Era, which appeared in the journal California History. His current research includes an analysis of urban planning in the Los Angeles area in the early 20th century, centering on the model industrial city of Torrance, California.  Prof. Phelps has also served as the primary advisor for the Hayward Area Historical Society's "Crossroads" online history of the East Bay, and he is currently working as the content specialist for the Oakland Museum of California's on-line photographic exhibit, entitled Picture This. He is a past recipient of the Concord Campus' "Professor of the Year" award, and is the current director of CSU East Bay's University Honors Program. In the fall of 2013, Prof. Phelps will begin an appointment as the Director of the Concord campus.
Nancy M. Thompson (1999)
Professor (Emeritus)
B.A. and M.A., CSU Fresno, Ph.D., Stanford University

Professor Thompson's main research interest is in early medieval religion, with emphasis on the sermons of Anglo-Saxon England. Her recent articles include "The Carolingian De festivitatibus and the Blickling Book, which appeared in Aaron Kleist, ed., Precedence, Practice and Appropriation: The Old English Homily (Brepols); and  Anglo-Saxon Orthodoxy,   which was published in the collection of essays, Old English Literature in Its Manuscript Context. She has been the recipient of an NEH Fellowship at Cambridge University, participates regularly in Medieval history conferences, and is currently working on a book on preaching and pastoral care in the early Middle Ages. Prof. Thompson teaches the first part of the World Civilizations survey and courses in Medieval Europe, Ancient History, and Historiography. Her 3010 seminar focuses on Europe in the Plague Years. Her greatest claim to fame is her ability to read half a dozen languages, several of them dead. She also serves as editor of the History Department's Newsletter.
Jessica Weiss (1999)
Professor and Director, Faculty Development.
B.A., M.A., and PhD., University of California, Berkeley
Professor Weiss teaches courses in the history of women in America, the history of the American family, and Cold War America. Her book, To Have and To Hold: Marriage, the Baby Boom, and Social Change, was published by University of Chicago Press in 2000 and received the 2001 Sierra Prize for best book from the Western Association of Women Historians. Her article, "'Don't Knock Motherhood:' Attitudes Toward Domesticity and Feminism in Responses to Friedan's "Fraud of Femininity" was published in Kathleen Donohue's edited collection, Liberty and Justice for All?: Rethinking Politics in Cold War America (2012) and excerpted in the new Norton critical edition of Betty Friedan's The Feminine Mystique (2013). Her current research explores responses to the modern feminist movement from the 1950s to the 1980s. Prof. Weiss is currently Director of Faculty Development and the Faculty Center for Excellence in Teaching.
Regular Lecturers
Roger Baldwin (eligible for 3-year contract)
B.A., University of Texas, Austin; M.A., University of California, Berkeley
US History
Gregory J. Brueck (eligible for 3-year contract)
Ph.D, California, Davis
American West
Joseph Nehad-Duong (eligible for 3-year contract)
Ph.D., Caifornia, Berkeley
US History, Sexuality, California
Samantha Francois (eligible for 3-year contract)
Ph.D, California, Davis
US History, Women's History
Nolan Higdon
Ed.D., San Francisco State University
US and California History, Education and American Democracy
Lynn Houlihan, RN (eligible for 3-year contract)
MA, California State University East Bay
History of Nursing and Medecine
Mary Ann Irwin
MA, San Francisco State University
California, Gender
Richard J. Kim
Ph.D, California, Berkeley
Modern Europe, World
Benjamin Klein
Ph.D, Brown University
Reformation and Early Modern Europe
Karen Pare
MA, Rutgers University
US, Gender, History of Nursing
Nancy Park
Ph.D, Harvard
China, Japan