Welcome to the journal California History, now celebrating its 100th year of publication!
The journal was originally the in-house magazine of the California Historical Society (CHS), an historical society founded in 1871 by an elite group of businessmen and boosters keen to preserve California's history. From 1871 to 1902, CHS produced seven publications and members met regularly in San Francisco, reading and discussing 32 research papers.
The 1906 earthquake and fire stalled but did not end Society activities; in 1922 CHS resumed operations in the Wells Fargo building in downtown San Francisco (Figure 1), where it shared quarters with the equally elite Society of California Pioneers (only those who settled in California before the Gold Rush were permitted to join).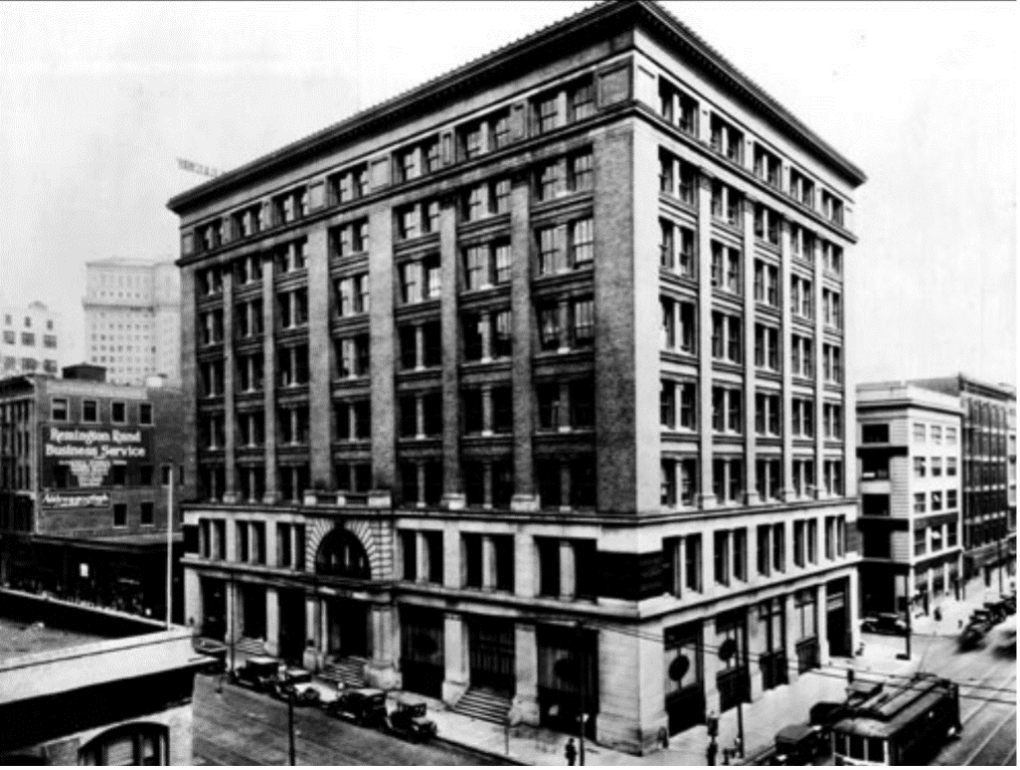 Figure 1
Historic Wells Fargo building, 85 2nd St, San Francisco, California, ca. 1922.
That year the Society published the first issue of its new in-house journal, the California Historical Society Quarterly.
The first issue offered a history of the Society and two research articles (Figure 2). Mary Floyd Williams (1866-1959) – who four years earlier became the first woman to earn a history doctorate at U.C. Berkeley – penned a treatise on the state's Spanish and Mexican colonial era. Book collector-historian-businessman Henry Raup Wagner (1862-1957) provided an exceptionally dry disquisition on early Spanish exploration of the California coastline. Beginning a long tradition in the journal's history, the issue reprinted several primary sources, including excerpts from the diary of gold-seeker Charles Cardinell, who traveled from Virginia to San Diego in 1849; and various documents from the 1846 Bear Flag Revolt.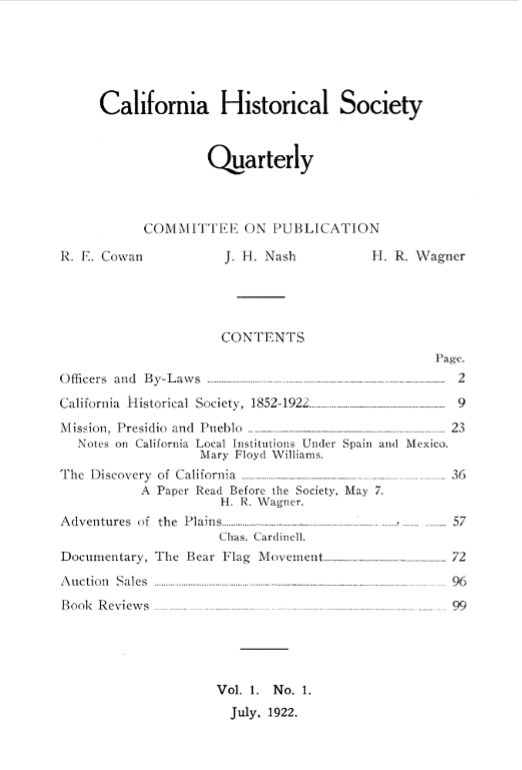 Figure 2
First issue of California Historical Society Quarterly, Vol. 1, No. 1, July 1922. That year the Society published the first issue of its new in-house journal, the California Historical Society Quarterly.
In 1965, CHS divided operations, keeping its headquarters and archives in San Francisco but moving its journal to Southern California. At El Molino Viejo ("the Old Mill") in San Marino, California, the Society operated a museum and published the Quarterly (Figure 3).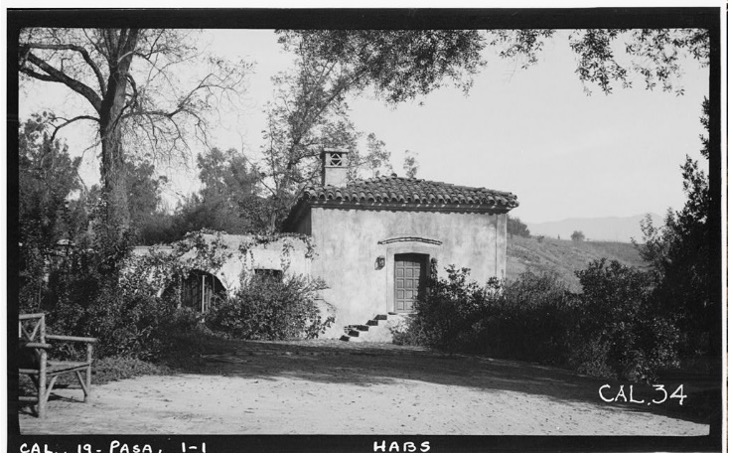 Figure 3
El Molino Viejo, 1120 Old Mill Road, San Marino, California.
The journal remained a vehicle for essays written by CHS members and "gentleman scholars." That began to change in the 1970s, as dozens of university-trained scholars with doctorates in history began focusing their energies on the emerging field of California studies.
The biggest change came in 1989, when CJS moved the journal out of its Southern California offices and, for the first time, into the History Department of California State University, Hayward.
More importantly, for the first time, it chose a university-trained, doctorate-holding historian to serve as editor.
CSUEB professor of history Dr. Richard J. Orsi produced his first issue in April 1989 (Figure 4), ultimately producing twelve volumes and 47 issues between 1989 and 2000.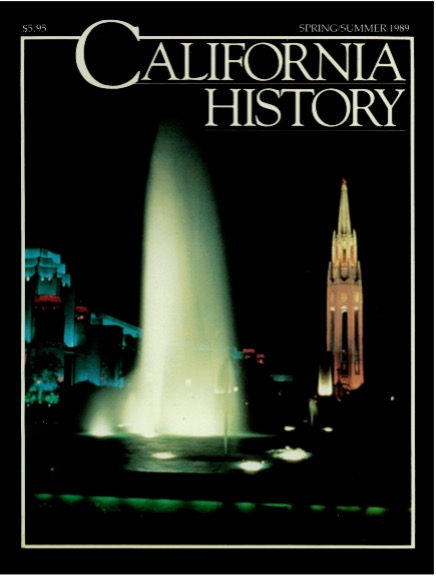 Figure 4
California History, Vol. 68, No. 1-2, April 1989
In 2000, the journal moved to Loyola University in Southern California, where Janet Fireman took over as editor. Then, when the California Historical Society sold the journal to University of California Press, Josh Sides of CSU Northridge became editor (Figure 5). Sides served in the post from 2014 to 2019.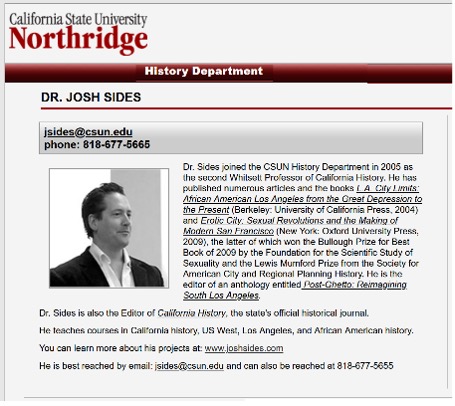 Figure 5
Dr. Josh Sides, CSU Northridge Figure 6--Vol. 97, No. 1, February 2020
When UC Press chose Mary Ann Irwin as California History editor in January 2020 (Figure 6), California History returned to the former CSU Hayward, now known as Cal State East Bay (CSUEB).
The journal receives the generous support of CSUEB's History Department, its private donor group Friends of History, and the College of Letters, Arts, and Sciences.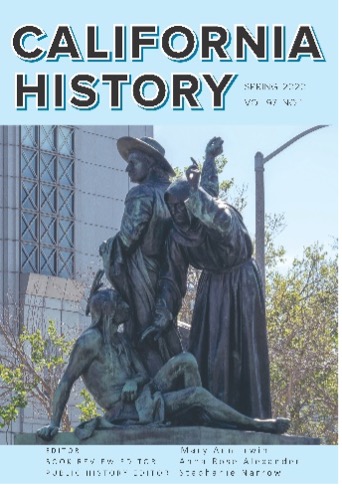 Figure 6
Vol. 97, No. 1, February 2020
The History Department has been very creative in the ways it folds California History into history classes and programs. Each year, for example, history masters' students serve as journal graduate assistants. Among other things, journal assistants read and edit submissions, secure reviewers for new books, and attend history conferences scouting new authors. Editor Mary Ann Irwin visits the student editors of the undergraduate journal, East Bay Historia, and delivers lectures drawn from journal articles in such classes as History 110 "The United States to 1877" and History 301 "Historical Writing."
Figure 7--Customers browse the cases at It's All Good Bakery, October 2020. (Photo/Pamela Gleason)
California History also serves as a nexus between such institutions, such as the Oakland African American Museum & Library and San Francisco's Octagon House. Students enrolled in CSUEB Public History courses have, for example, developed text for museum displays that can then be transformed into text for the journal's "Public History" column.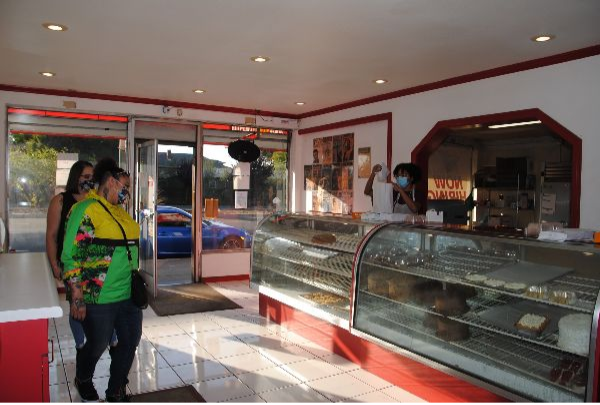 Figure 7
Customers browse the cases at It's All Good Bakery, October 2020. (Photo/Pamela Gleason)
California History editor Mary Ann Irwin sees the journal's potential to share historians' insights into important contemporary issues. Her first issue, for example, Volume 97, No. 1, February (Spring) 2020 (see Figure 6 above), focused on controversial public monuments and memorials. "This issue was important to me, personally," says Irwin, "because I believe that historians can help Americans through the difficult conversations that we must have if we are to heal the divisions caused by our nation's painful legacy of slavery, conquest, genocide, and the ongoing challenge of race hatred."
Irwin's third issue, Volume 97, No. 3, August (Fall) 2020 (Figure 7) was exceptionally helpful both inside and out of the academy, because it included Diane M.T. North's award-winning essay "California and the 1918–1920 Influenza Pandemic." Yes, the essay detailed a little-known episode in the state's history but, more importantly, North wrote it in March of 2020, just as deaths were mounting worldwide from a new, fast-spreading epidemic called COVID-19. In her article, North carefully laid out, step by step, everything that officials in California and the United States learned – and immediately forgot – about how to manage that last deadly pandemic.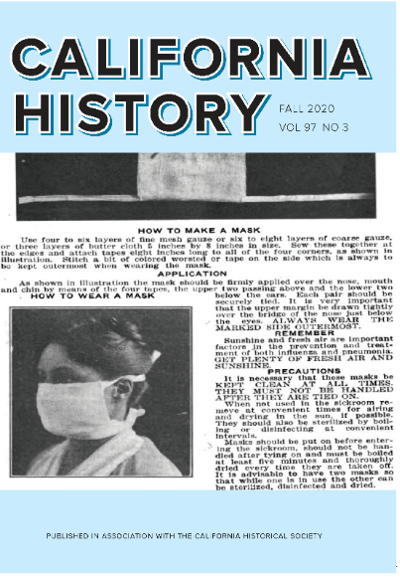 Figure 8
Volume 97, No. 3, August 2020
North specified what Americans did then to protect themselves from death by influenza, advice that eerily familiar: go home and stay there, practice social distancing and good hygiene, wear a mask to control the shedding of influenza droplets from mouth and nose. This was news Americans could use in August 2020, when immunologists were still testing the COVID vaccines.
And that, says Irwin, is California History's greatest contribution: "It illustrates what William Faulkner meant when he said: 'the past is never dead. It's not even past'."