Music Events
Music Department performances are open to the public; masks are no longer required, but are encouraged.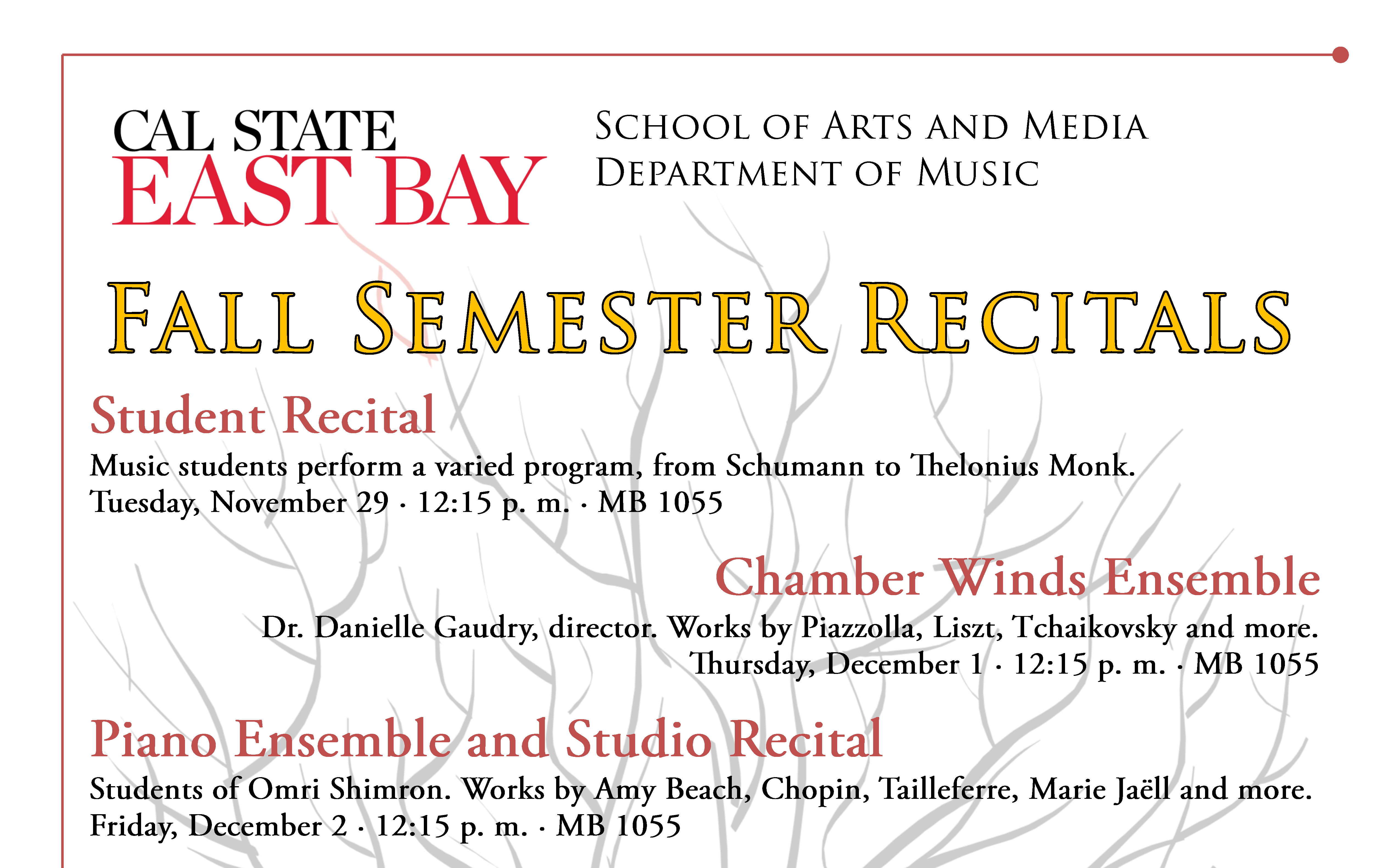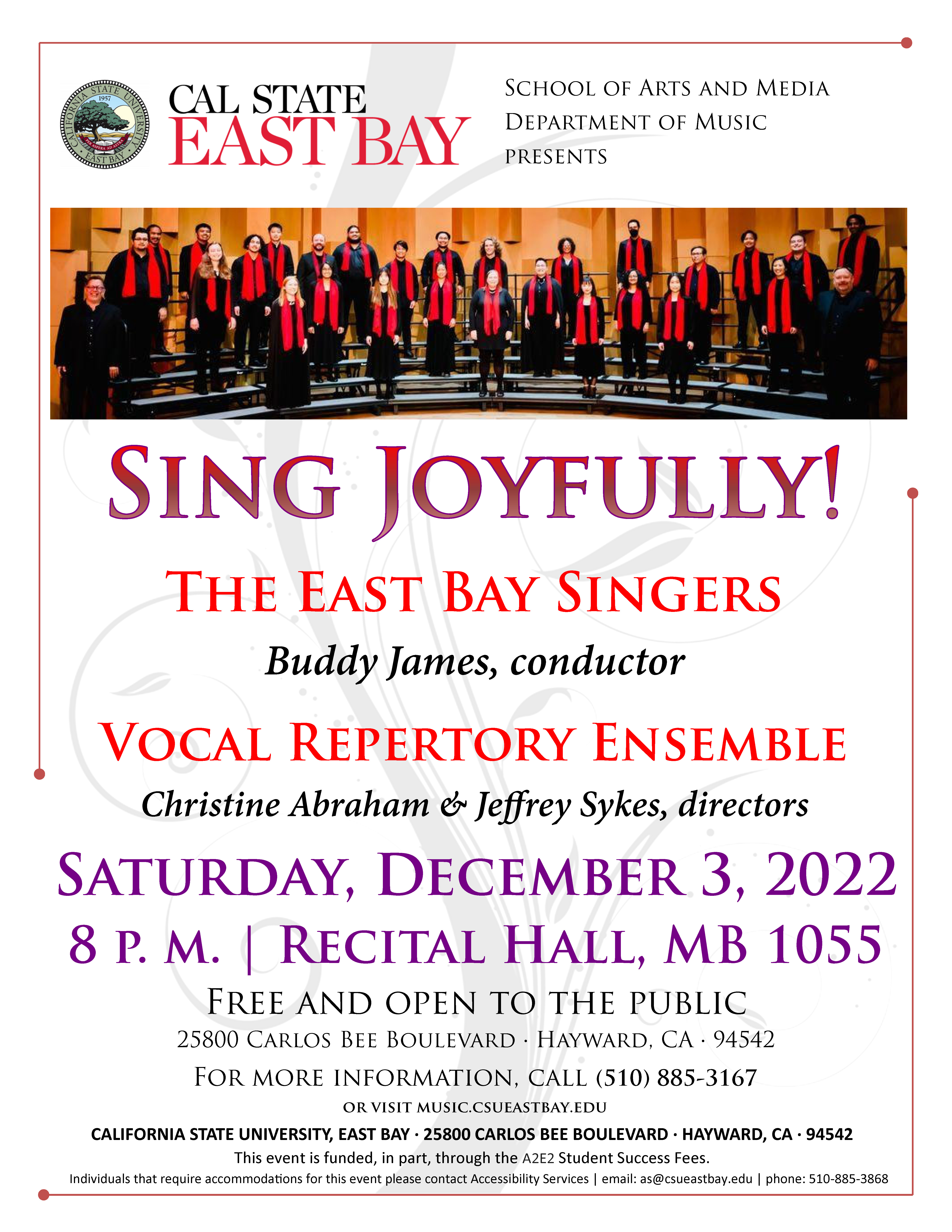 Other Fun Stuff
Mu Phi Epsilon is a co-educational, professional music fraternity whose mission is to advance music in the community, nation, and throughout the world, promote musicianship, scholarship, therapy, and education, with emphasis on service through music, enhance loyalty to the Alma Mater and develop true bonds of friendship.
For more information on the Beta Eta Chapter of Mu Phi Epsilon at Cal State East Bay, contact Dan Howdeshell (MB 1525).
Showing our spirit for the red and black! Join us!
The Pioneer Pep Band has once again started to play at home CSUEB Basketball games! Directed by music major Roberto Garcia-Leiva, the Pep Band is made up of musically-minded students who are music majors, minors and non-majors. The Pep Band is open to any CSUEB student who can play a musical wind or percussion. If you like sports-events, and you want to cheer on our teams by playing your instrument with some very cool people, please consider joining our Pioneer Pep Band!
Contact Dan Howdeshell at danny.howdeshell@csueastbay.edu for a "get to know you" audition.