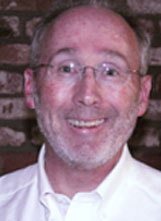 Mayor Michael Sweeney
The Hayward "State of the City" event, to be held at 8 a.m. May 11 on the Hayward Campus of California State University, East Bay, will include an address by Mayor Michael Sweeney and comments from State Board of Equalization Chairwoman Betty Yee and San Francisco Chronicle columnist Phil Matier.

The one-hour event is free and open to the public and will be held in the New University Union on the campus at 25800 Carlos Bee Blvd. Parking in Lot B will be free until 10 a.m. that day.  

"The focus of the event is on the state of the city of Hayward in 2009, what we've accomplished, the challenges ahead, and what we have to look forward to," said Jim Wieder, CEO of the Hayward Chamber of Commerce, which is co-sponsoring the event. "There's no denying these are tough economic times, but we're looking forward to hearing from the mayor about the city's plans to successfully address those challenges."

Featured speakers will include Yee, who has more than 25 years of experience in public service, including work as chief deputy director for budget with the California Department of Finance.  

Adding his comments will be columnist and broadcast commentator Matier, who with fellow journalist Andy Ross, co-writes the Chronicle Insider column for the San Francisco Chronicle. He'll be offering scoops and insights about politics and personalities throughout the Bay Area. In addition to his print work, Matier is a commentator on KCBS Radio during morning and afternoon drive time and his podcasts are available at the KCBS Web site.

The featured address will be by Sweeney, elected mayor for the first of three terms in 1982, elected to the State Assembly in 1994, and re-elected mayor in 2006. He also is executive director of Spectrum Community Services in Hayward, an agency that serves low-income senior citizens.  

Also speaking will be Mo Qayoumi, president of Cal State East Bay, which is co-hosting the event and is in its 50th year of operation in Hayward this year. Other co-sponsors are Eden Medical Center, Sims Metal Management, Anheuser Busch, PG&E and eSignal.

For more information, contact the Hayward Chamber of Commerce at 510-537-2424.