Italy 2020 Summer Program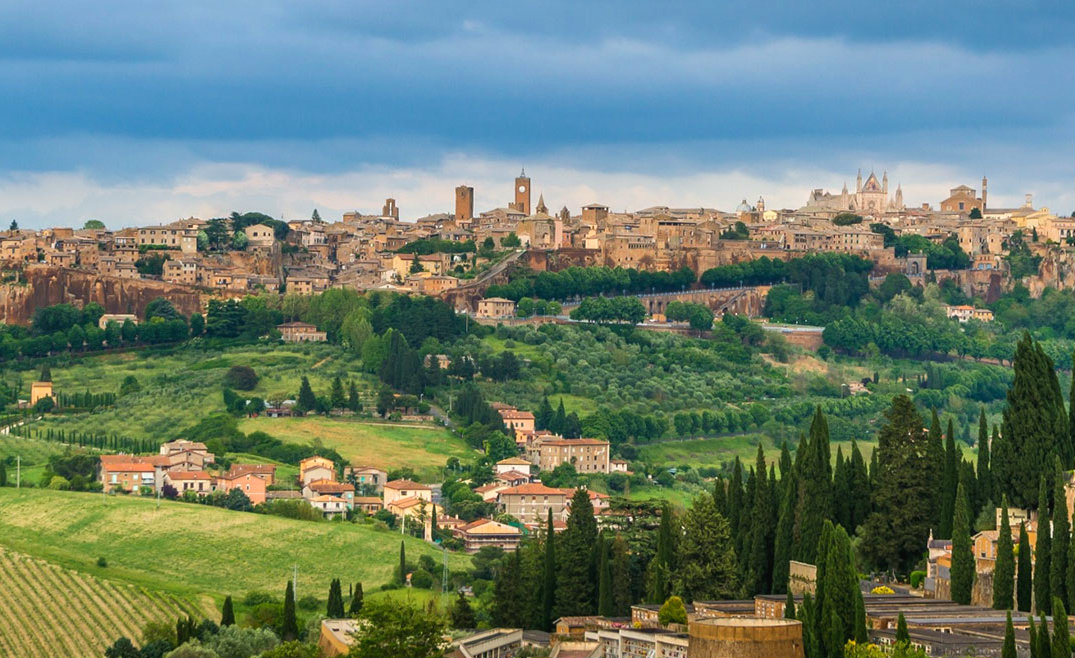 Given the situation with the spread of COVID-19, we regret to inform you that the Italy Study Abroad program to Orvieto has been cancelled.  Italy is currently at a level 3 (with level 4 in some regions) threat with the US State Department and travel to this region is currently not recommended.  Your health and safety is of the utmost importance to us and we hope to bring this program back in subsequent years.
---
Historical Architectural Virtual Prototyping
Historical Architectural Virtual Prototyping will be a four-week experience that will immerse CSUEB students in historical architectural environments in Orvieto, Italy, and challenge them to develop cutting-edge virtual and augmented reality experiences and prototypes.
This program will combine lectures, demonstrations, in-class discussion, group projects, and presentations. The students will have to attend a 4-hour class every day for the duration of the courses. The program will be composed of one course. The course ENGR 400A (4 credits), which will last 4 weeks, will meet in Italy to survey the architectural locations and develop all of the necessary models. Additionally, the Italy course portion will also focus on the development of the virtual prototypes. Several class periods will be available for discussing project presentations and providing specific demonstrations that may be useful for completing the projects.
The course will last the duration of four weeks, where each day the students will participate in lectures, activities, and presentations. For example, the students will be presented with the latest research and development efforts in the use of technology, such as virtual reality and augmented reality. Additionally, the students will put into groups and ask to go through exercises of developing 3D models and importing them into game engines to perform design reviews.
Coursework
(Open to major, non-major students)
ENGR 400A HISTORICAL ARCHITECTURAL VIRTUAL PROTOTYPING I
G.E./G.R. Area Satisfied: D4 - Upper Division Social Sciences
ENGR 400A (4 units), which will last four weeks, will meet in Italy to survey the architectural locations to collect all of the necessary information for their prototypes. Additionally, the course will also focus on the initial development of the virtual prototypes. The course will meet in an open floor classroom where the student groups will get to develop their prototypes. During this course, the students will finalize their prototype and develop marketing strategies/historical reports for their prototypes. The final products of this experience will include an immersive VR/AR experience and a project report illustrating students' development experience.
Program Objective
The goal of this interdisciplinary summer course is for students to learn how to design, develop and plan interactive visual prototypes. They will use innovative technology, such as virtual and augmented reality, to improve the historical preservation of structures and enhance community understanding of historical architecture.
Program Details
Four weeks in Orvieto, Italy (May 31 – June 20, 2020)
Total Courses: 1
Total Units: 4
Estimated Costs*
Tuition Fee (tuition fees are subject to change at any time.):

CSUEB Students: $1,320
Non-CSUEB Students: $1,400

Course Fee: $3,500 (lodging, orientation, some local transport, most activities, some group meals)
Estimated Additional Expenses
Flight: 

$800 (students are to make arrangements on their own)

Spending Money: $500 to $700
TOTAL: Estimated $6,500-$7,500
*costs are approximate and subject to change
Passport/Visa Information
A valid Passport is required to travel outside of the United States.
Passport cost is $165 (if you do not already have a current passport)
Passports may take a few months to process, so students are encouraged to start the process early. More information on the Passport process can be found here. Please note: prices and totals displayed are subject to change.
Scholarships
Benjamin A. Gilman International Scholarship
Available to U.S. citizens who want to study abroad and who receive a Pell Grant. Recipients are awarded up to $5,000. The Gilman is an extremely competitive scholarship that requires an essay and proposal, so start the application early. For more information please visit the Gilman website.
Upcoming Info Sessions
Thursday, 10/3, 10/17, 10/31 and 11/14
12:15-1:15PM, VBT 217
Additional sessions may be held after Thanksgiving break
Undergraduates and graduate students of every major are welcome to apply.
How can you increase your chances of getting accepted? In your application, include the courses that you have completed that satisfy the above requirements. Additionally, attach any supporting material that illustrates your ability in any of the above skills (this can be a video/website/portfolio/models/research reports). Show us what you can do!
Apply for Cal State East Bay's Italy 2020 Summer Program here.
Completed applications are due by January 10, 2020.
Decision date is February 14, 2020.
Apply early, spaces are very limited.