COVID-19 Vaccination Certification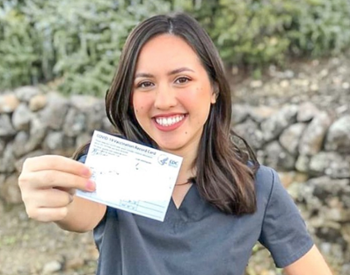 The California State University system requires faculty, staff and students who are accessing campus facilities at any university location to be vaccinated against COVID-19.
Cal State East Bay requires students, MPP and Confidential employees who are eligible to receive a vaccination booster to have done so by February 28, 2022.
Students: How to upload your booster verification:
2. Click on Classic view to see the COVID-19 Self Certification Link. 
3. Enter your attestation on that page. 
Please refer to our video tutorials for instructions:
Those who were not eligible to receive boosters by February 28 will have five months after receiving their final initial vaccination dose to receive a booster.
Represented employees will not be subject to the booster requirement until the CSU concludes its meet-and-confer process with labor unions.
The CSU's COVID-19 vaccination policy allows students and employees to seek medical and religious exemptions.
See the FAQ section below for detailed answers to your vaccine-specific questions. 
More information about how to attest to having received your booster vaccination will be available soon. 
On-Campus Booster Clinics
Cal State East Bay, in partnership with La Familia, periodically hosts booster vaccination clinics on its Hayward campus for students and university employees. 
Find out where else you can get a COVID-19 booster vaccine. 
Other Ways to Get Your Booster 
Individuals seeking a vaccine can also use these resources:
The State of California's COVID-19 website explains the vaccine's benefits. Vaccines are available to everyone age 5 and up—regardless of immigration or insurance status.
Frequently Asked Questions