Housing & Dining in Spring 2022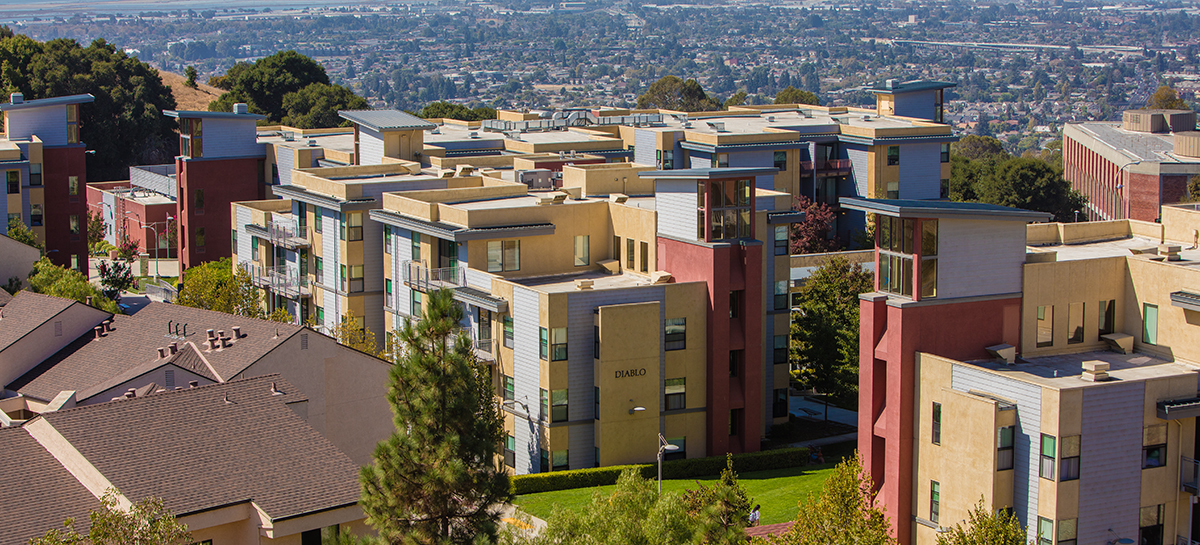 Housing
Cal State East Bay Student Housing has been approved to provide accommodations for a select number of students. It is a reduction of occupancy to ensure adequate physical distancing. With on-campus housing being significantly reduced and in consultation with our campus partners, assignments will be made based on the individual student's need for on-campus housing. Examples of need-based factors include, but are not limited to and in no particular order: enrollment in an in-person course, distance from campus, experiencing housing insecurity, etc.
Housing and Residential Engagement staff will work toward placing all interested students on a first-eligible, first served basis. Once we reach our established occupancy, we will notify students that they have been placed on our waitlist.
Dining
Please visit the Campus Dining website for latest information on campus dining locations and hours.