Liberal Studies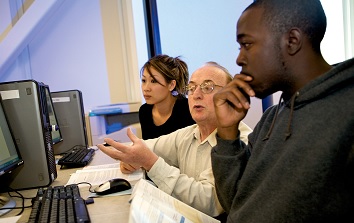 The Liberal Studies program at Cal State East Bay Concord Campus aims to provide a rich educational experience through coursework in a broad range of academic disciplines. The interdisciplinary nature of Liberal Studies at Cal State East Bay provides a knowledge base applicable to many careers and occupations.
Concord's Liberal Studies major is excellent preparation for teaching, graduate work, law school, and employment in business and government. The Liberal Studies program may be completed by taking day and/or evening courses. Most courses are scheduled to allow a student to complete the upper division portion of the Liberal Studies major within a two year period.
For more information, visit CSUEB's Liberal Studies program website.