Jason A Smith, MTS, JD Faculty Profile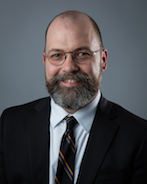 Jason  A  Smith, MTS, JD
Chair, Associate Professor
E-mail: jason.smith@csueastbay.edu
Phone: (510) 885-3473
Office: SF 540
Office Hours: M 2:00PM - 3:00PM at #office-jason-smith on Slack; Wed 2:30 - 3:30 PM in person - drop-in and appointment; Thursday 1:30 -2:30 on Zoom by appointment.
Home Page: www.csueastbay.edu/professorsmith
Note: CSUEB does not pre-approve, monitor, or edit personal pages. Faculty members are solely responsible for their content, and are expected to conform to the policy guidelines of CSUEB.