Scholarship Spotlight: Emily Lowe Brizendine's Gift to CRECE is Inspired by Her Mother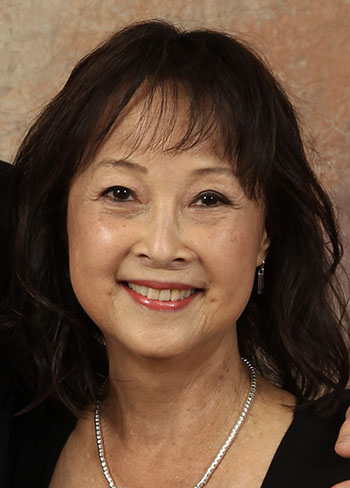 Emily Lowe Brizendine's mother, Ruth, spent her life helping those who needed it most.
Her mother's generous spirit and belief in the importance of education is what inspired Brizendine to make a $25,000 gift to Cal State East Bay's Center for Research, Equity and Community Engagement (CRECE). 
"She had her ear tuned to people that were in need of support and had less than what we had," Brizendine said. "She was very astute and very entrepreneurial and was able to leave us with a comfortable lifestyle. "I thought it was really important to share with others, just as she did."
For Brizendine, a professor emerita at Cal State East Bay with more than 25 years in the CSU system as both a faculty member and administrator, supporting the CRECE was a natural choice. Before her retirement in 2012, Brizendine served in many capacities in the College of Education and Allied Studies, including interim dean, associate dean, assistant dean and department chair of Educational Leadership. She was also executive director of the Concord campus. 
Her gift, named the Ruth L.T. Lowe CRECE Research Award, will help ease some of the challenges doctoral students may face in conducting their research.
"This generous gift will be instrumental in leveling the playing field for our doctoral students, providing opportunities and resources for research and publication that are often only available for the most privileged," said Kathryn Hayes, the director of CRECE and assistant professor of educational leadership. 
CRECE is a partnership in which Cal State East Bay faculty and graduate students work with Pre-K16 and higher education professionals. Its mission is to identify the needs of Pre-K16 students and educators, address their most pressing concerns and support social justice practices through scholarly research, evaluation support, and professional and community development. 
So supporting a program that helps doctoral students in educational leadership and, in turn, those in local K-12 schools, was personal and meaningful. 
"In many ways it also comes out of what I experienced as a doctoral student," Brizendine said. "My dissertation chair helped me get a small grant and boy, did that make a difference."
Support for doctoral students also comes from the many years that Brizendine worked to bring an education doctoral program to the CSUEB campus, including several years as Co-Chair of the Joint Doctoral Program in Educational Leadership with UC Berkeley, San Francisco State, and San Jose State.
But mostly the gift was inspired by Brizendine's mother. Among her many life accomplishments, Ruth built a school for children of farming families in the outskirts of Hong Kong with no other access to education when she was a young woman. 
"It's that kind of conviction, belief, and access to education that's always been very important to her that I just wanted to honor," Brizendine said.
October 18, 2021