Women in Leadership Forum
A Virtual Gathering of Students, Professionals, and Academics
Saturday, March 12, 2022
Attendees grew their network, built connections, and gained new skills at the Women in Leadership Forum. This event included guest speakers, workshops, and academic presentations on leadership topics including gender, equity, and mentoring.
POWERFUL MORNING
Lightning talks from our Power Speakers.
Featured Speakers
Cathy Sandeen
President
Cal State East Bay
Meera Dasgupta
2020 United States Youth Poet Laureate
New York City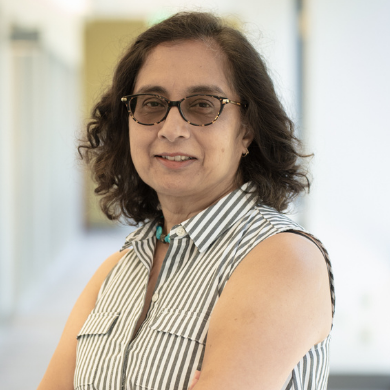 Asha Rao
Management Professor
Women in Leadership Program Director
Cal State East Bay
Amy Schioldager
BSBA '89
Board Member, AIG, Aperio, ICG
Former Senior Managing Director- Blackrock
Mai Le
BSBA '91, MBA '95
VP, Last Mile Technologies
Amazon
Tiffany Stevenson
Chief People Officer
Patreon
Rayman Mathoda
Partner - Emerge Life Sciences
Board Director, Mosaic, Sharestates
Kyra Kyles
CEO- YR Media (Youth Radio)
Co-Founder- Myth Lab Entertainment
Speaker, Journalist, Media & Entertainment Diversity Advocate, Branded Content Strategist
PURPOSEFUL AFTERNOON
Breakouts included workshops on leadership, communication, financial literacy, and research presentations.
Research Presentations
Dr. Stephanie Chasserio: Leading SMEs During a Pandemic: The Case of French Women Entrepreneurial Leaders
Dr. Heather Stewart: Finding Our Way: An Action Research Study of Females in Higher Education
Dr. Myriam Bechtoldt: Gender of Co-Authors Predicts Appointments to Professorships
Dr. Sara Bonesso: Designing Women's Leadership Program: A Methodological Reflection in the Context of Higher Education
Dr. Asha Rao & Lauren Hahn, VP Marketing, UrbanSitter. Childcare and Work-Life Balance in the Time of COVID
Dr. Hee Man Park: The Relationship Between Female CEO Characteristics and Fair Pay Practices in Small Entrepreneurial Firms
Dr. Randall Waynick & Dr. Kim Hogelucht: Leading Effectively Through Crisis: Do Women Leaders Have an Edge?
Dr. Amy Castle-Rogers: Social Capital Implications for the Gender Gap in Organizational Leadership Through a Lens of Intersectionality
Dr. Theodora Welch: Leadership Development: Building Reciprocity into your Network
Communication Workshops
Body Language Training
Hosted by David M. Schneer, Ph.D.
CEO, Merrill Research, LLC & The Merrill Institute | Speaker | Body Language Trainer
David trains trainers and coaches to help them teach their clients the language of nonverbal communications. Whether we realize it or not, we've all experienced communications contradictions in some form or another. 
Learn to understand and reach your target audiences through a creative blend of multi-methodological approaches including, but not limited to, traditional qualitative research, cutting-edge body language techniques, and quantitative research.
The Power of Words: Communicating for Influence and Purpose
Hosted by Mindy Wegner
Founder of MindyMeets, Non-profit business consultant and leadership coach, TedX speaker

Ever struggle with how to craft the right message, that delivers precisely what you hoped, that lands with influence and impact? One that is remembered, and gets you remembered?

Every day we have opportunities to get our point across, to make recommendations, to be perceived as a strong communicator, regardless of our role. And, this is a learnable skill.

Join international Public Speaking Coach Mindy Wegner, for a 50-minute workshop in learning to craft persuasive messages of influence. You will learn a simple, duplicatable, and impactful method for creating the right message for your audience.
Improv for Leadership Skills
Hosted by the Unscripted Project
This workshop will have fun, interactive exercises developed from the world of improvisational theater, but adapted to develop key skills like speaking with confidence, adapting to new situations and people, and turning mistakes into opportunities for growth. This same workshop has been done at top consulting firms like McKinsey & Bain, business schools like Wharton, and Fortune 500 companies to great success - and would love to see you there. Absolutely no experience is required and the only ask is that you come with an open mind and ready to try something new. All proceeds from this workshop support their nonprofit's free in-school programs in Philadelphia public schools. Learn more: 
www.unscriptedproject.org

Leadership Workshops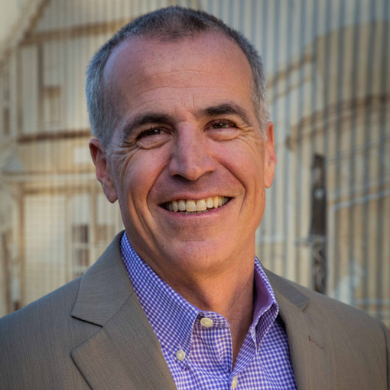 Reaching Your Peak
Hosted by

 

Bryan

 

Gillette (MBA '99)


President, Summiting Group
Author, EPIC Performance: Lessons from 100 Executives & Endurance Athletes on Reaching Your Peak
If 2020 taught us anything, it taught us that we can do more today than we thought possible. We have survived a crazy pandemic and for most of us, it was our biggest personal or professional challenge. And with anything difficult, it either makes our resilient muscle stronger and prepares us to accomplish even bigger and more profound achievements or strains that muscle to its breaking point.
In this workshop, you will identify one dream you hope to accomplish and then a few steps to move you in that direction so you are moving in a more purposeful direction.
Leadership Navigator
Hosted by Jana Hunt (BA '94)
Creative Design Director, Leadership and Team Development, Career Coach

What does it mean to be a leader? What is your leadership style? Whether you are new to leadership or aspiring to become a leader, we will explore your personal vision for leadership. This workshop is interactive, reflective and focuses on individual development of leadership goals and behaviors. Students and professionals alike will gain new insights on what it means to be a leader. Be ready to dive in, as we identify personal values and action steps to create your personal leadership mission. You will leave this workshop with three initiatives to navigate yourself towards becoming a great leader! 
The Art of the Ask
Hosted by Maya Lis Tussing
Partner at Fairlight Advisors

A workshop on negotiations in the workplace.
Money Matters
Financial Literacy
Hosted by Kelcie Thomas- WIL Fellow
and Eric Fricke- Finance Professor and Director of Financial Literacy Center at Cal State East Bay

Play Jeopardy so you don't put your finances in jeopardy! 
Learn about banking, budgeting, borrowing, and investing for the future.
Early to Mid-Career Wealth Management
Hosted by Katharine Earhart 
Partner at Fairlight Advisors

For people in the early to mid-career stages.

Katherine is the Co-Founder of Fairlight Advisors following a 25 + year career at Charles Schwab, Power Advisors (an early robo advisory firm for 401k participants), Barclays Global Investors, iShares / BlackRock and Alesco Advisors.

Katharine has a passion for educating people about investments, the stock market and financial planning and is bringing a wealth of expertise to this workshop.
Mid to Late Career Wealth Management
Hosted by Gail Covington
Executive Director, Family Wealth Director, Financial Advisor
At Morgan Stanley

The workshop will be led by Gail Covington. She is the Family Wealth Director of the Covington Wealth Management Group at Morgan Stanley. The Covington Group is a well-established wealth management practice in Northern California, managing assets for exceptionally accomplished entrepreneurs, executives and families. Learn more.
Special Thanks
College of Business & Economics
Women in Leadership Fellowship Program Director- Asha Rao
Development- Penny Peak
Research Track Co-Chairs- Grant Brady & Lynn Bowes-Sperry
Marketing & Communications- Jocelyn Zylstra & Alexa Paelmo
Industry Lead- Rupal Hollenbeck
Event Volunteers- Melissa Davis, Chris Hagan, Karman Ladhar, Marium Sarah, Sabina Wiedmer
Cal State East Bay
University Communications
Alumni Engagement Team
Information Technology Solutions Team
In alignment with Title IX of the Education Amendments of 1972, and certain other federal and state laws, Cal State East Bay does not discriminate on the basis of gender or sexual orientation in employment, as well as in all education programs and activities operated by the university (both on and off campus), including admissions.