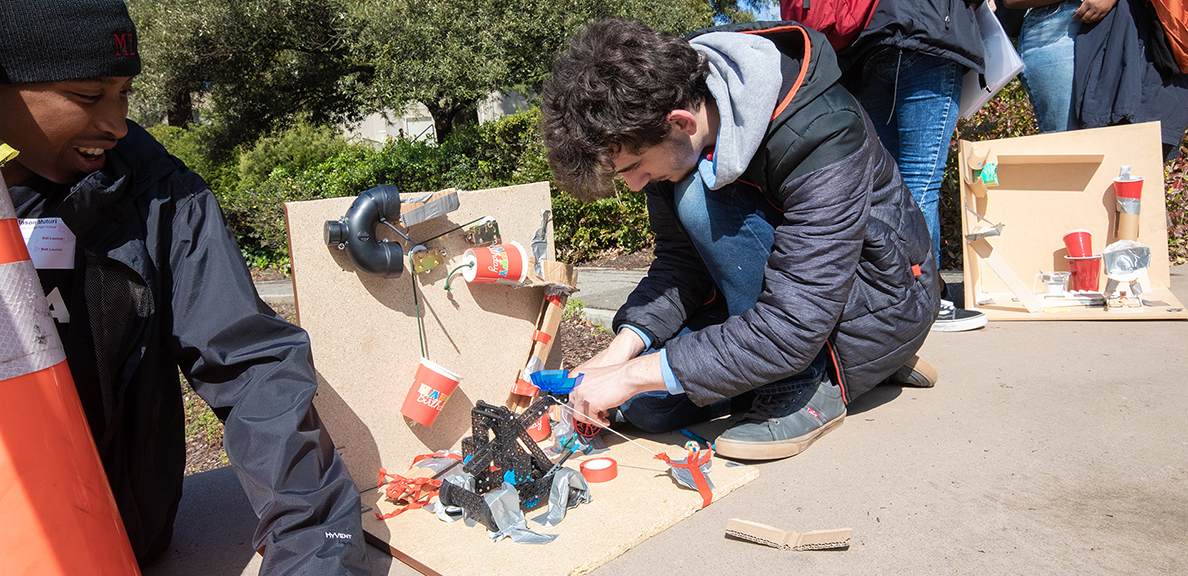 Going Virtual for MESA Week
BY Cal State East Bay
March 8, 2020
The Institute for STEM Education at Cal State East Bay will virtually host hundreds of middle and high school students during its annual Mathematics, Engineering, Science Achievement (MESA) Day preliminary competition the week of Mar. 8. 
"All competitions are online with a mix of video submissions and live competition," said Bruce Simon, director of the Institute for STEM Education. "In addition, because students were mostly working on their preparation and projects at home, we have worked with teacher advisors to produce content specifically designed for families to support students."
The annual event is made possible with support from Chevron and the Dean & Margaret Lesher Foundation and is the culmination of learning squeezed in between students' regular classes and schoolwork. Supported by the university's Industry Advisory Committee, other business partners and Cal State East Bay undergraduate and graduate students, MESA students also have the opportunity to participate in college panels, career panels, online chemistry activities led by the Northern California Chapter of the American Chemical Society, and games via video conference during the weeklong event.
The MESA College Prep Program at Cal State East Bay supports underrepresented middle and high school students from local schools to excel in math and science, and go on to college in STEM majors. 
"The MESA College Prep program and the design-challenge competitions are especially important this year as many schools have reduced instructional hours and STEM subjects have been disproportionately impacted," said Simon. "In addition, opportunities for students to participate in any sort of hands-on, project-based learning have been eliminated. MESA after school clubs allow students to participate in the sort of engaging learning that will inspire them to continue their studies in college and pursue a STEM degree."
Winners of this year's challenge will head to the regional championships and potentially onto the statewide and national championships.