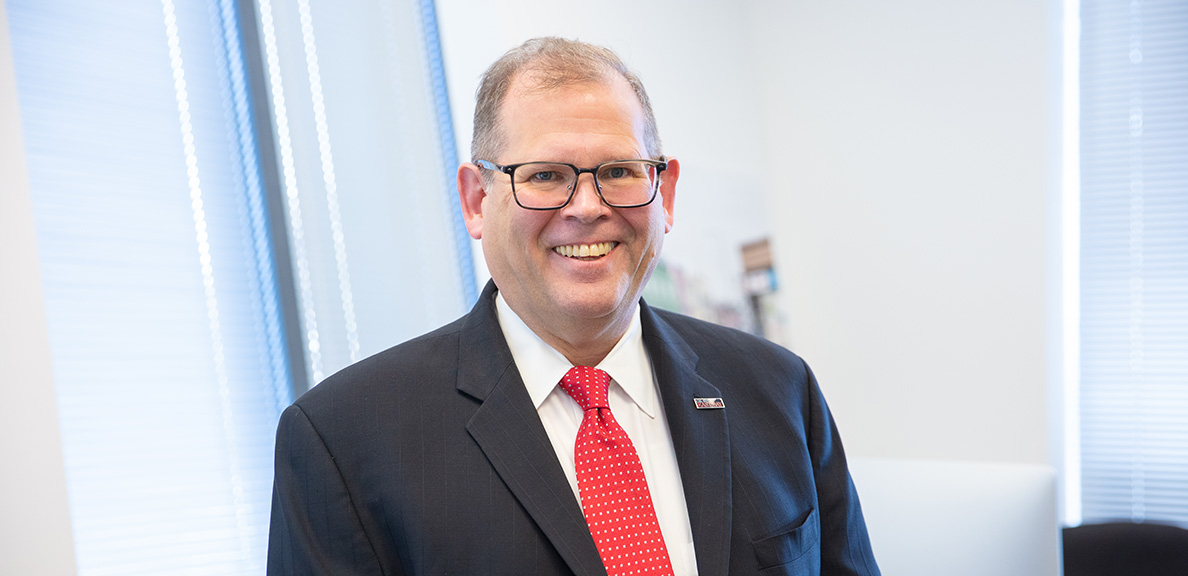 Provost Edward Inch Named President of Minnesota State University, Mankato
BY Cal State East Bay
PHOTOGRAPHY BY Garvin Tso
March 17, 2021
Edward S. Inch has been named president at Minnesota State University, Mankato, the largest university in the Minnesota State Colleges and University system with more than 14,000 students enrolled. He will begin on July 1.
"From the East Bay College Agile Network to the Strategic Plan for Equitable Student Success, among many other initiatives, Provost Inch has made lasting contributions to Cal State East Bay," said President Cathy Sandeen. "The broad respect he has garnered from faculty and staff has allowed our university to move forward collectively, even during the most challenging of times, including the recent COVID-19 response. Minnesota State University, Mankato is fortunate to have recruited such a knowledgeable, experienced and engaged leader. I have greatly valued my time working with Ed and look forward to continuing our professional relationship as presidential colleagues." 
Dr. Inch has served as the provost and vice president of Academic Affairs at Cal State East Bay since 2016, during which time the university transitioned from quarter-year terms to semesters. Additionally, Provost Inch implemented the following student-focused success efforts: 
Initiated a partnership with the Chabot/Las Positas Community College District to create scalable, comprehensive advising and student support services across campuses. The project, the "East Bay Agile Network," standardizes student pathways, advising and support services for more than 40,000 students
Redesigned advising and support services to focus on proactive advising, strategic course scheduling and predictive analytics, including the implementation of 24/7 student support through chatbots
Developed an enrollment management plan, the "Strategic Plan for Equitable Student Success," to reduce equity gaps and improve student outcomes
Implemented a technology voucher program to support student access to technology, implemented an emergency grant program and started the "First Job on Campus" program, all to enhance student access and equity
Added 100 tenure-track faculty, focusing on recruiting and retaining culturally competent professors to help reduce equity gaps, support access initiatives and improve gateway course instruction
Expanded the Offices of Sustainability and Institutional Research to meet the needs and mission of the university
"Serving Cal State East Bay's students and communities has been a remarkable experience, for which I am grateful," Inch said. "While I am excited to be selected as Minnesota State University, Mankato's next president, I am equally inspired and optimistic for Cal State East Bay's future. I am deeply impressed by our faculty and staff's commitment and dedication to our students, and I will truly miss being part of the Pioneer community."
An interim provost will be named by the end of the Spring 2021 semester, followed by a nationwide search for a permanent replacement.