Robert Williams Appointed Dean of College of Education and Allied Studies
BY Cal State East Bay
May 19, 2021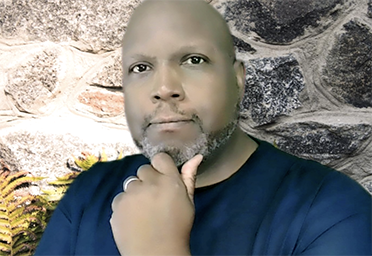 Cal State East Bay has appointed Robert Williams, associate dean in the Graduate College of Education at San Francisco State, to serve as the new dean of the College of Education and Allied Studies beginning July 1. 
"We are very excited to welcome Dr. Williams to Cal State East Bay," said Provost Edward Inch.  "His focus on student success, eliminating equity gaps, and strengthening outreach represent important initiatives for both the college and the university."
Williams said he felt called to the university and the California State University system and is fully committed to a shared governance model that will drive initiatives to reduce and, ultimately eliminate, the underrepresented minority equity gap, while implementing strategies that move the college graduation rate at or beyond the Graduation Initiative 2025 goal. 
"The university and the CSU system have always been unapologetically committed to every student who qualifies to be admitted," he said. "Cal State East Bay itself welcomes its diverse student body with open arms and supports their success. The environment created at East Bay ensures that our graduates will not be limited by their major; rather, they will be expansively prepared to embark in a wide range of professions because the university has provided the foundation for extraordinary success."
Before accepting the position at Cal State East Bay, Williams was with San Francisco State serving as a professor, department chair and eventually associate dean. In his role there, Williams supervised the university's Credential and Graduate Services Center and the Student Resource Center, and was responsible for numerous projects related to teacher education training, with a particular focus on building a pipeline of future teachers who identify as people of color, LGBTQIA+, and people with disabilities. 
"One of the most impactful messages that my parents passed on to me was to ensure that I give back to my community," Williams said. "Today, the intent of this message extends to the East Bay community, California, the nation, and the world. I take this message a step further, paraphrasing Langston Hughes in his poem "The Negro Mother," declaring that I, and all of us, are carrying the seed of the free. All of us at the College of Education and Allied Studies have a responsibility to educate and train a new generation of transformative, socially just and critical changemakers."
Williams is a licensed clinical psychologist and was a visiting Fulbright Scholar from August 2001 to 2002 with the University of the West Indies, Cave Hill Campus in Barbados in the Department of Government, Sociology and Social Work. Williams, who grew up in St. Louis, completed his bachelor's degree at Howard University and his doctorate at the University of Missouri – Columbia. He completed his clinical psychology predoctoral internship at the University of Maryland at Baltimore and he was a NIDA fellow at the University of Miami, School of Medicine, Department of Psychiatry and Behavioral Sciences. Having studied under the top family therapy researchers in the nation, Williams led the Marriage and Family program at San Francisco State University for eight years.