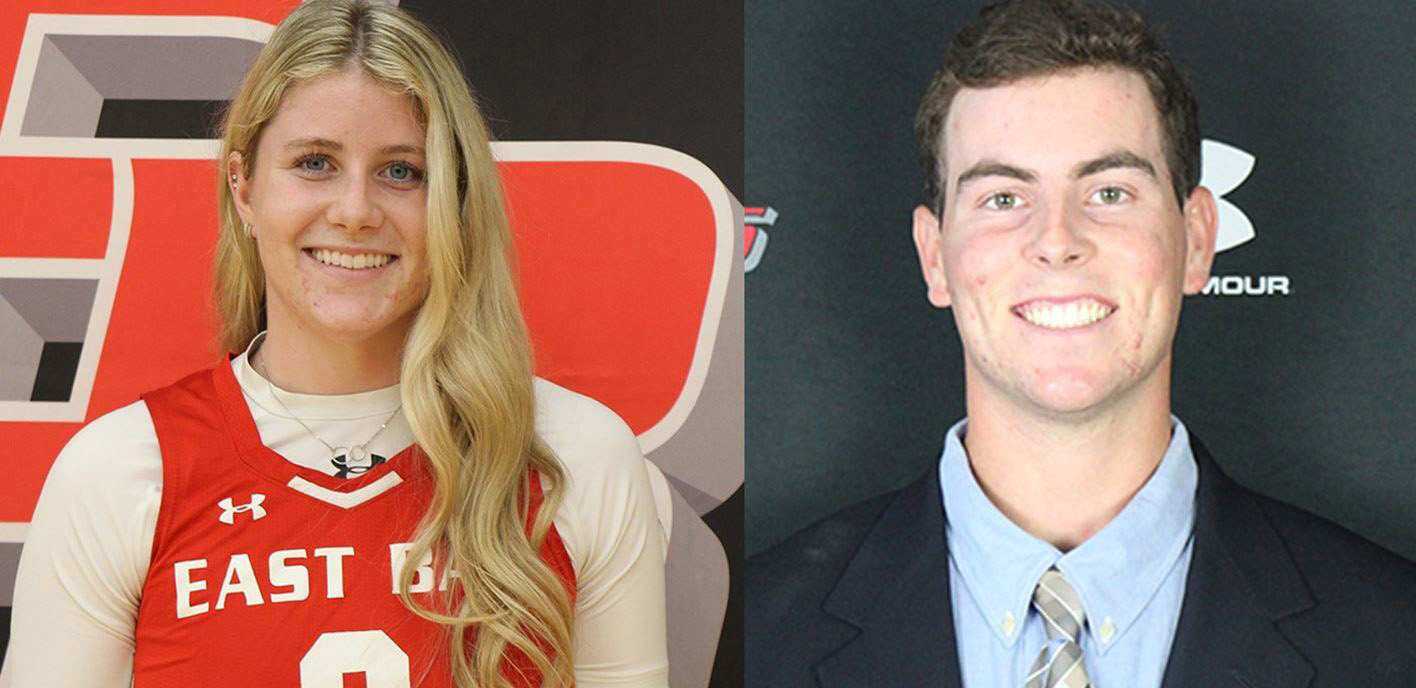 Delia Moore, Mark Woinarowicz Named 2021 Charnofsky Award Recipients
BY Cal State East Bay Athletics
June 4, 2021
Cal State East Bay standout student-athletes Delia Moore of women's basketball and Mark Woinarowicz of baseball have been named winners of the 2021 Dr. Hal Charnofsky Memorial Award, the California Collegiate Athletic Association (CCAA) announced on Thursday.
Each year, the Charnofsky Award is bestowed upon two student-athletes at each CCAA member-institution. Recipients have distinguished themselves in the classroom and in their sport. You can view the complete list of Charnofsky Award winners here.
In 2020-21, the conference total of 24 men & women are all upperclassmen, with one graduate student earning distinction. The recipients represent nine sports and a vast array of academic endeavors encompassing the sciences, business pursuits, the social sciences, communications and more.
Each individual was chosen by their athletic department for their efforts as a true student-athlete representing both their school and the CCAA to the highest standards in both athletic and academic performance.
"The late Dr. Charnofsky was a dedicated faculty member who truly valued the student-athlete experience," said CCAA Commissioner Mitch Cox. This award, given in his name at each CCAA institution, acknowledges the accomplishments both on and off the field that these student-athletes have achieved."
A native of Merced, Moore previously was the winner of the CCAA Women's Basketball Championship Scholar Award for the 2019-20 season. The kinesiology major was also the Pioneers women's basketball Team Scholar Athlete Award winner as well as a CCAA Winter All-Academic selection.
Woinarowicz, a native of Yorba Linda, is also majoring in kinesiology. He joined Moore and 48 other Pioneers as recipients of the 2019-20 Division II Athletics Directors Association Academic Achievement Awards (D2 ADA), and was a 2020 Spring Athletic Director Honor Roll selection with a perfect 4.0 GPA.