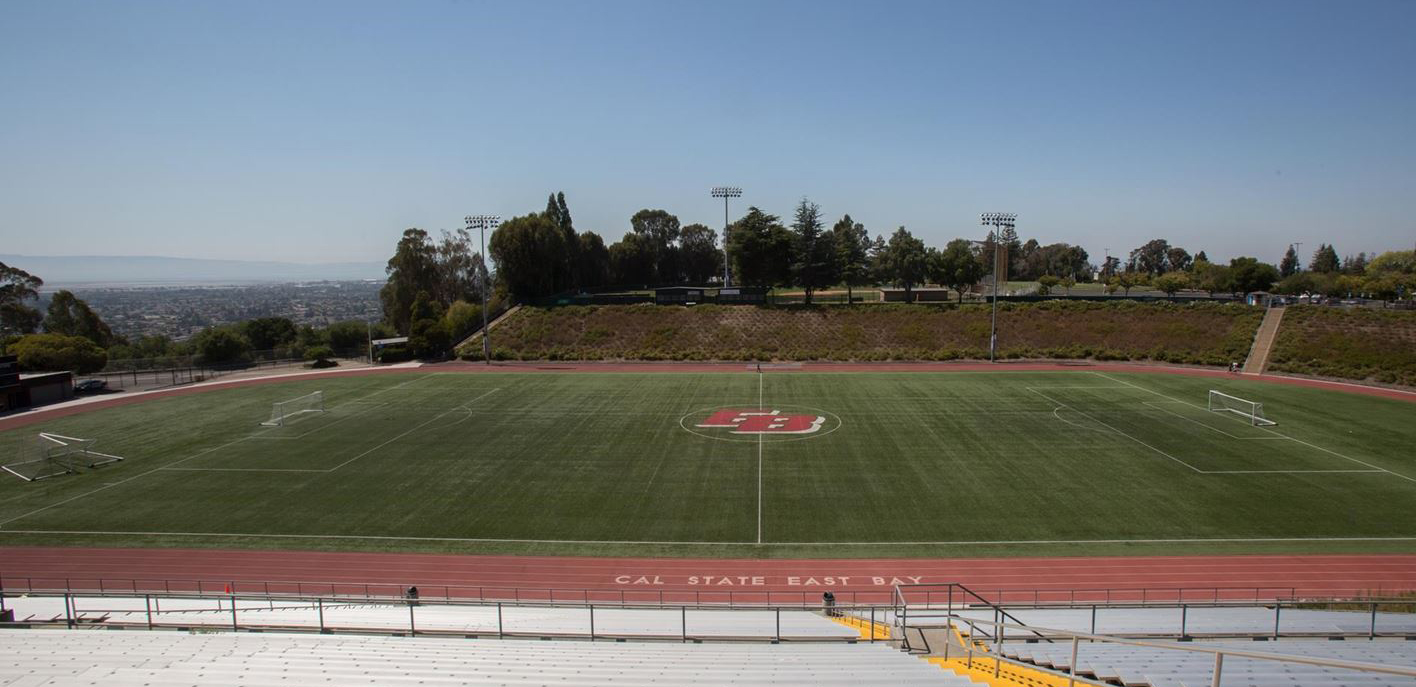 Athletics Earns Record-Setting Academic Success
BY Cal State East Bay Athletics
July 29, 2021
Cal State East Bay had a record-setting 102 student-athletes earn California Collegiate Athletic Association (CCAA) All-Academic honors for the 2020-21 scholastic year.
Earlier this year, the Pioneers had a record 49 student-athletes named to the CCAA Spring All-Academic Team, a conference-best 14 earn CCAA Winter All-Academic honors and 50 garner CCAA Fall All-Academic. Athletes must earn a GPA of 3.40 or higher to be eligible for the honor. 
The Pioneers broke their own record for academic achievements for the second straight year. In 2019-20, CSUEB had 95 receive the accolade. Overall, a conference-record 1,171 individuals from the CCAA earned distinction for the 2020-21, a new conference best despite having one less school in the league.
"CCAA student-athletes had to fight through so many challenges in 2020-21 including no conference athletic competition, little to no in-person instruction and all of the rest of the mental and physical issues that COVID brought," reflected CCAA commissioner Mitch Cox. "To see a new high in the number of all-academic honorees despite having one less school in the conference is beyond gratifying. The student-athletes should be extremely proud of themselves and an enormous amount of credit goes to the faculty, coaches and staff that helped keep them focused on their studies."
The CCAA and NCAA Division II supports the educational mission of college athletics by fostering a balanced and inclusive approach in which student-athletes learn and develop through their desired academic pursuits, in civic engagement with their communities and in athletics competition, creating a life in the balance.