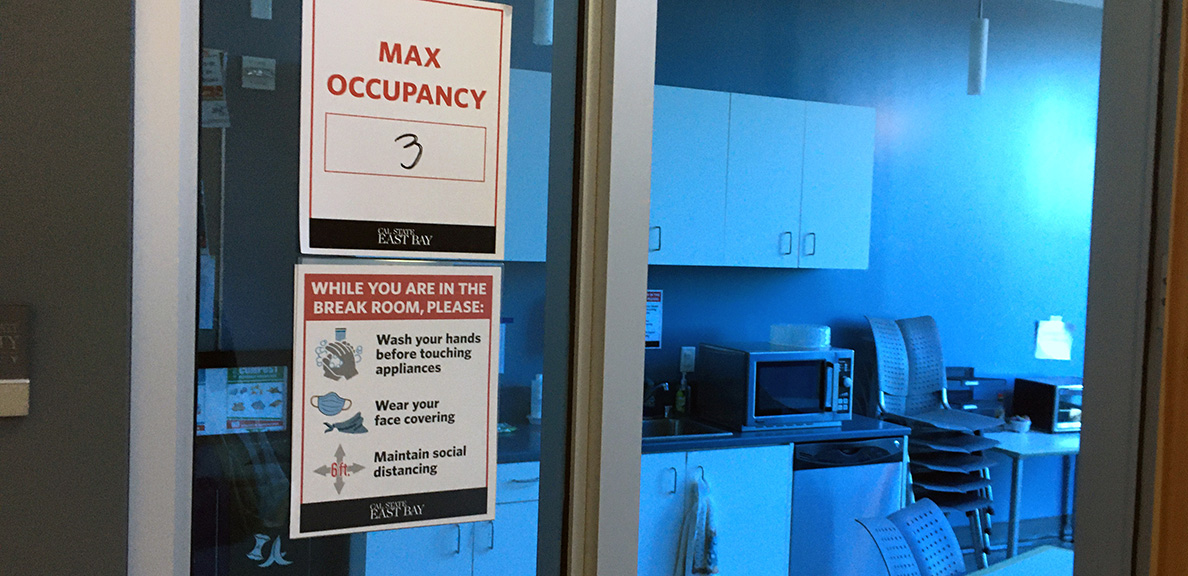 Cal State East Bay Facilities Department Receives Industry Effective and Innovative Practices Award
BY Cal State East Bay
July 21, 2021
California State University, East Bay has been selected for the 2021 APPA Effective & Innovative Practices Award for its submission Facilities Development and Operations (FD&O) Partners/Ambassador: Enhanced Value During Crisis.  
Winnie Kwofie, associate vice president for Facilities Development and Operations, represented the organization to receive the award during the APPA's 2021 Virtual Facilities Summit on July 21,2021. 
"This recognition is a testament to the agility and teamwork between FD&O and our campus partners," Kwofie said. "Through innovative thinking, we identified the opportunities to improve our work process and provide better communication to the university. Everyone involved in these projects should be incredibly proud of our collaborations."
"The Effective & Innovative Practices Award recognizes new programs or significant restructuring to existing programs that have demonstrated improvement at the educational institution and could be readily adapted to other campuses," said Margaret Tennessen, vice president of Member and Community Engagement for APPA, the organization previously known as the Association for Physical Plant Administrators. 
Cal State East Bay FD&O worked with key campus constituents, including College of Science Dean Jason Singley and other partners in the college, to build a program that incorporated customer feedback into project planning and management. The two-year project gave FD&O feedback to better understand customers' needs and expectations. 
The significance of the program success was tested in March 2020 when the university pivoted in response to the COVID-19 pandemic. The partners, including Risk Management, the Student Health & Counseling Center and University Communications, provided timely feedback and critical perspectives for responding to the changing demands for psychological safety of students, faculty and staff.