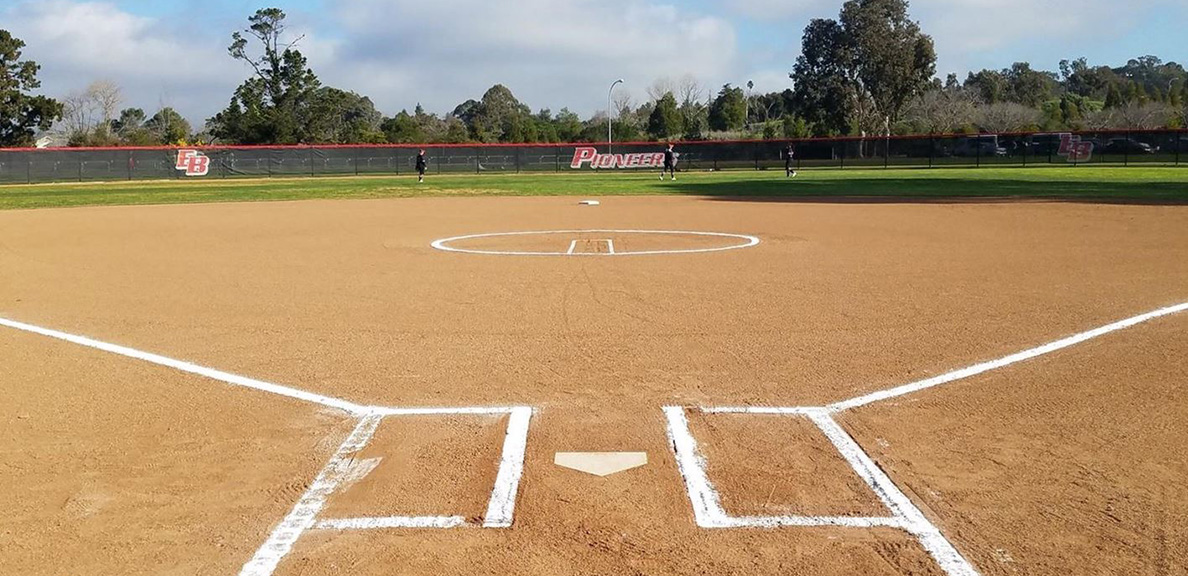 Pioneers Land 49 Athletes on CCAA Spring Honor Roll
BY Cal State East Bay Athletics
July 9, 2021
Cal State East Bay had 49 student-athletes named to the 2021 California Collegiate Athletic Association (CCAA) Spring Academic Honor Roll.
East Bay's 49 honorees was the second-highest total in the conference, and surpassed the Pioneers' total of 38 in 2020. In addition, CSUEB led the CCAA with five student-athletes boasting 4.0 grade-point-average.
A total of 453 spring sport student-athletes across the conference were honored for their work in the classroom from the six conference-sponsored sports of men's and women's golf, baseball, softball and men's and women's track and field.
"I am so impressed and proud of these men and women for all their hard work keeping academics a priority despite the immense challenges they faced," said CCAA commissioner Mitch Cox. "They really exemplify the true meaning of student-athlete, and the Division II 'Life in the Balance' approach."
CSUEB was led by 15 baseball award recipients. They also had 11 in women's track and field, 10 in softball, five in men's track and field, five in women's golf and three in men's golf.
Last week, the Pioneers led the conference with 14 members of the men's and women's basketball team earning CCAA Winter Academic Honor Roll honors.
Cal State East Bay Spring Honor Roll 
Sean Banks (baseball) 
Anamaria Beard (softball) 
Jared Berryman (men's track & field) 
John Robert Bradshaw (men's track & field) 
Ethan Brodsky (baseball) 
Essex Brown, Jr. (baseball) 
Blake J. Campbell (baseball) 
Shane Cancilla (baseball) 
Sara Cano (softball) 
Maximiliano Chavez (men's track & field) 
Arrianna Custodio (women's golf) 
Brittney Duquette (women's track & field) 
Alexis Esguerra (women's golf) 
Samuel Esparza (baseball) 
Claire Fisher (women's track & field) 
Connor Fleharty (baseball) 
Derek Flowers (baseball) 
Sarah Fukushima (softball) 
Jodi Go (women's track & field) 
Jeana Gonzales (softball) 
Abby Greer (softball) 
Maria Hernandez (women's track & field) 
Joey Herrera (men's golf) 
Tommy Jernigan (men's golf) 
Desiree Jimmy (softball) 
Drishti Karumbaya (women's golf) 
Sydney Littles (softball) 
Robert Lujan (baseball) 
Justin Matties (men's track & field) 
TJ Myers (baseball) 
Jackie Najera (softball) 
Amanda Navarro (women's track & field) 
Enrique Nunez (baseball) 
Matthew O'Mahoney (baseball) 
Fraser Owenson (men's golf) 
Adrian Padilla (baseball) 
Cassandra Puspoki (women's golf) 
Gabbie Puspoki (women's golf) 
Kelsi Rice (softball) 
Angie Ronquillo (women's track & field) 
Omar Sanchez (baseball) 
Brooke Stevenson (women's track & field) 
Samantha Valencia (women's track & field) 
Veronica Valenton (women's track & field) 
Ariel Van Riper (women's track & field) 
Mark Woinarowicz (baseball) 
Chase Worthen (women's track & field) 
Miles Worthen (men's track & field) 
Emily Yanke (softball)