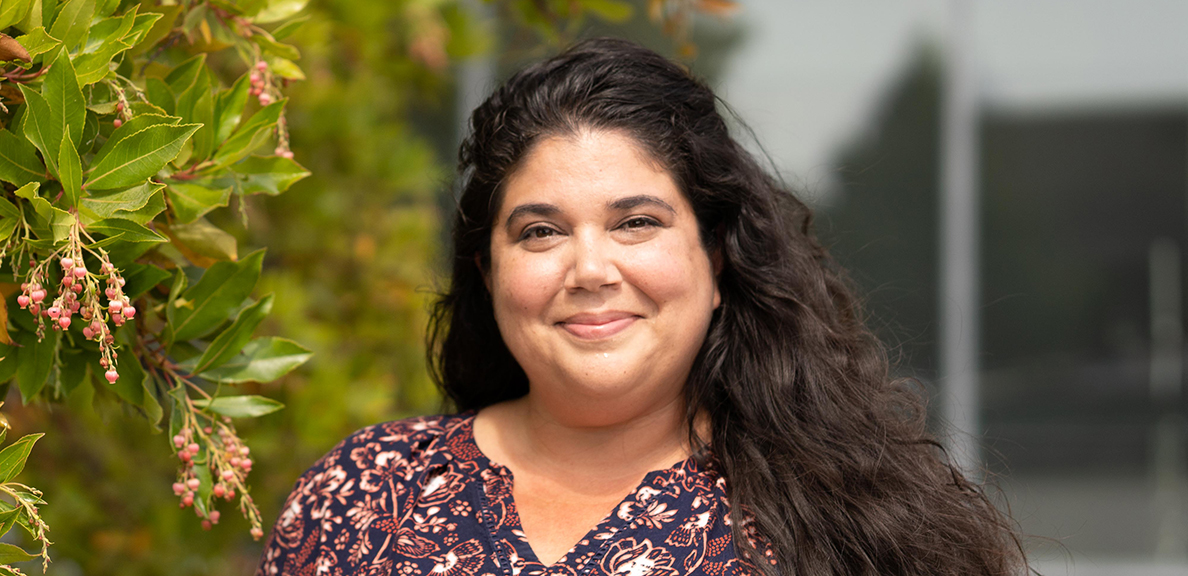 Today Toward Together: Jennifer Luna, Recreation and Wellness
BY Cal State East Bay
July 30, 2021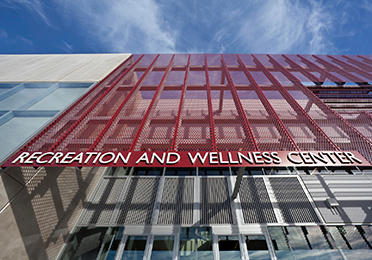 As we gear up for Fall 2021 and a return to more in-person activities, staff, faculty and students share a look inside their Cal State East Bay programs. This Q&A series highlights the activities happening today, but also what to expect as we work toward being together again. 
For more information about Cal State East Bay's reopening procedures, vaccine information and more, visit the Today Toward Together website.
Jennifer Luna is the Director of Recreation and Student Wellbeing. 
What does today look like for the Recreation and Wellness Center? 
The Recreation & Wellness Center reopened April 5, 2021 after being closed for 13 months. Students, staff, and faculty are able to make 60-minute appointments to work out in the fitness center, gymnasium, dance studios, or boxing area. We strive to maintain a clean facility and follow COVID prevention measures to ensure the safety of our members and staff. It has been wonderful to have everyone back to the RAW Center and support their wellbeing goals. 
How are you working toward fall? 
We are excited to provide new fitness opportunities for our members with brand new equipment. We are transforming our studios to allow for more private and social distanced workouts with kettlebells, dumbbells, sand bags, box jumps, and more. We will have a new speed track and push/pull fitness sled for the gymnasium as well as performance carts with medicine balls and weights. We will be upgrading our elliptical machines, step mills, and bringing a multi use cable machine to the second floor of the fitness center. 
What does tomorrow look like for the RAW? 
The RAW Center will return to normal operating hours for Fall Semester. Staff and faculty will now be able to purchase semester-long memberships. We will continue to manage occupancy via appointments, but members will be able to move freely throughout the facility. Our showers, lockers, equipment rental and study spaces will be available. We will offer group fitness classes and personal training to registered members. We will be integrating more support for student basic needs and linking them with access to food and housing as needed.
What's different…or what is the same? 
We are looking forward to welcoming the campus community back to the RAW Center with our traditional programs and services. We plan to hold wellness workshops for students focusing upon nutrition, stress management, and making meaningful connections. We will continue to enforce COVID prevention measures of face coverings and physical distancing. We will continue to offer wellness and fitness programming via zoom and social media to provide access to those who are not returning to campus or who are not yet ready to return to in person experiences within the RAW Center. 
What is something you learned or did during the pandemic? 
The past year has allowed me as the Director of Recreation and Student Wellbeing to reimagine services to support Cal State East Bay students. I collaborated with so many colleagues to support the basic needs of students facing housing and food insecurity. We provided financial assistance to students who needed support with bills, utilities, and housing. We are integrating a more holistic approach to student wellbeing with a focus upon access to food, eating healthier options, moving more daily, taking time for yourself, and making meaningful connections.  
What's one thing you'd especially like the university community to know? 
The RAW Center is so much more than a gym. We welcome the campus community to enhance their overall wellbeing through our programs and services - whether it is to work out, stop by to play board games, take a nap, gain access to health education, socialize with friends, or use our lockers as "pitstop" storage throughout the day. Our motto is "Do Well - Being You" and we are here to support you to reach your goals.  Check out our website or follow us on social media @EastBayRAW for up to date information on our programs and services.