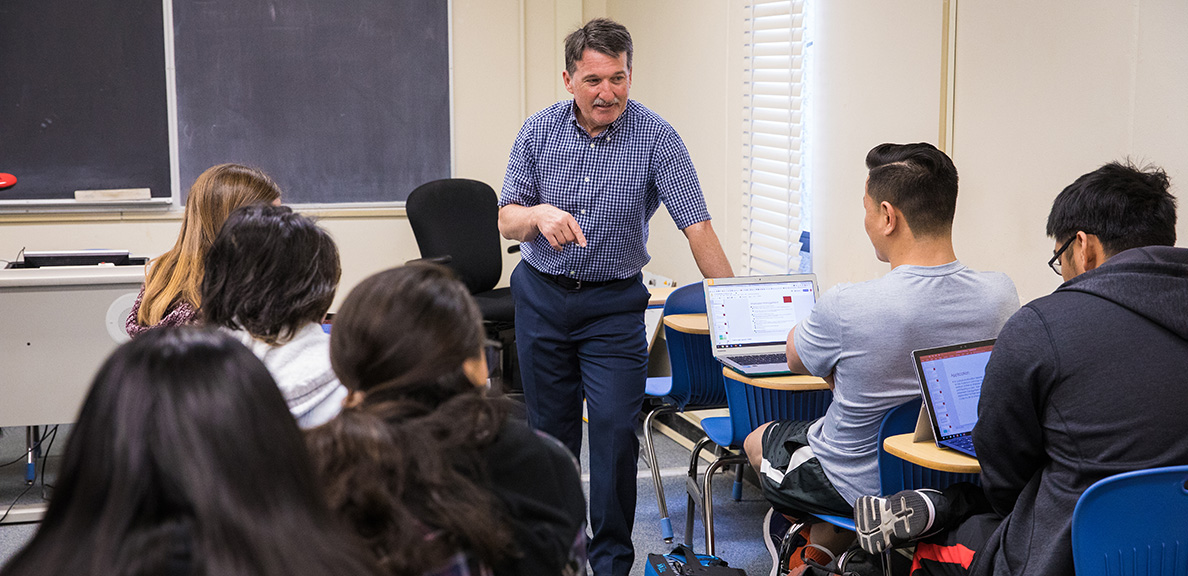 Cal State East Bay Honored for Assessment and Learning Outcomes
BY Cal State East Bay
August 18, 2021
Cal State East Bay has received the 2021 Excellence in Assessment designation from the National Institute for Learning Outcomes Assessment. The university is one of only seven institutions nationwide to receive this distinction this year, and the only one in California.
"We are very, very proud of this achievement," President Cathy Sandeen said. "We know that a Cal State East Bay education is transforming for our students' lives. This honor recognizes how our faculty and staff connect the dots throughout an entire degree program, including our beyond-classroom experiences. The significant collaborations that occur to ensure these learning outcomes are unparalleled and make students' learning equitable, accessible and useful." 
The Excellence in Assessment (EIA) program recognizes exemplary colleges and universities that successfully integrate assessment practices across the institution, provide evidence of student learning outcomes to stakeholders, and utilize assessment results to guide institutional decision-making and improve student performance. 
"This is an award that acknowledges the Cal State East Bay community for our strong commitment to our students," said Maureen Scharberg, dean of academic programs and services. "It represents an ongoing, university-wide collaboration by collectively and authentically examining how we make steady, meaningful improvements to student learning at all levels."
The EIA designation program provides a systematic and nationally recognized evaluation of colleges and universities to reveal best practices in institution-wide assessment. The program is an overall indicator for the depth and breadth of student learning happening at the institution.
Cal State East Bay is one of only 41 institutions in the nation to have this designation, and the only public university in California that has received the award.