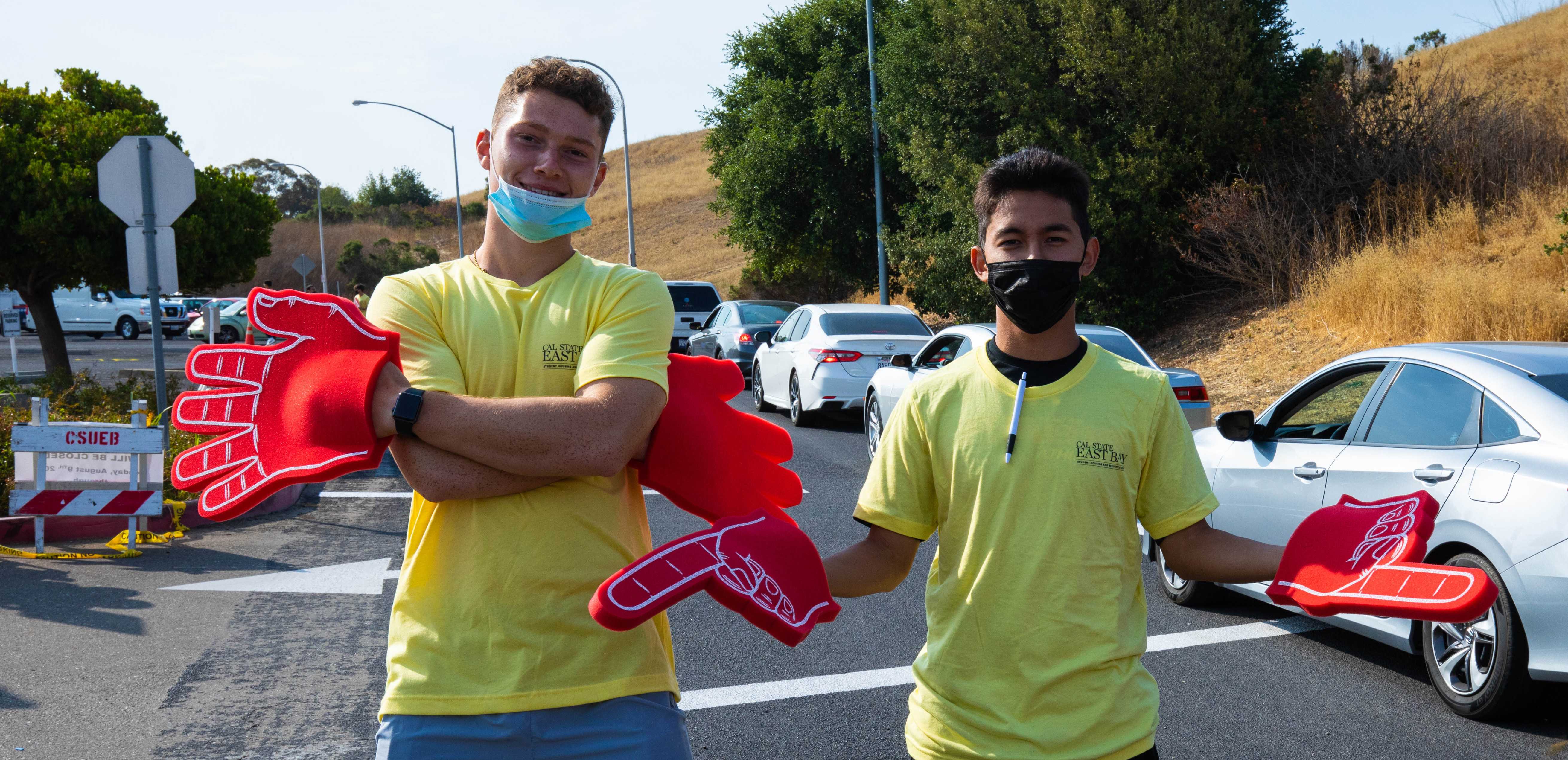 Cal State East Bay Welcomes Students Back to Campus
BY Maha Sanad
August 16, 2021
After the isolation and challenges that came along with the pandemic, Cal State East Bay is ready to welcome students back to campus. Supporting students academically, socially, and emotionally during this transition period is critical and Cal State East Bay is prepared to do just that.
The university is offering a range of academic resources, from individualized counselors and peer mentoring to tech support. 
"We have changed our approach to counseling and built a support structure around each student," says Dean of Academic Programs and Services, Maureen Scharberg.
There are plans to support students emotionally and socially, as well. Along with various welcome back celebrations and events, the Recreation and Wellness Center (RAW) is providing resources such as mindfulness workshops, nutritious cooking classes, workout/exercise spaces, nap areas with sound machines, and a board game lounge.
"We are transforming our spaces to allow for more private and social distanced workouts including wellness workshops for students focusing upon nutrition, stress management, mindfulness, and making meaningful connections," said Jennifer Luna, Director of Recreation & Student Wellbeing.
By providing these resources, Cal State East Bay hopes to not only welcome students back but rebuild the sense of community that was lost during the pandemic and virtual learning. 
"We are excited to welcome our students back with events and personal connections that will help them restore and build a sense of community," said Martin Castillo, Associate Vice President of Student Life. "Above all, however, we want to make sure that they can continue to be safe and healthy, and focus on their studies.