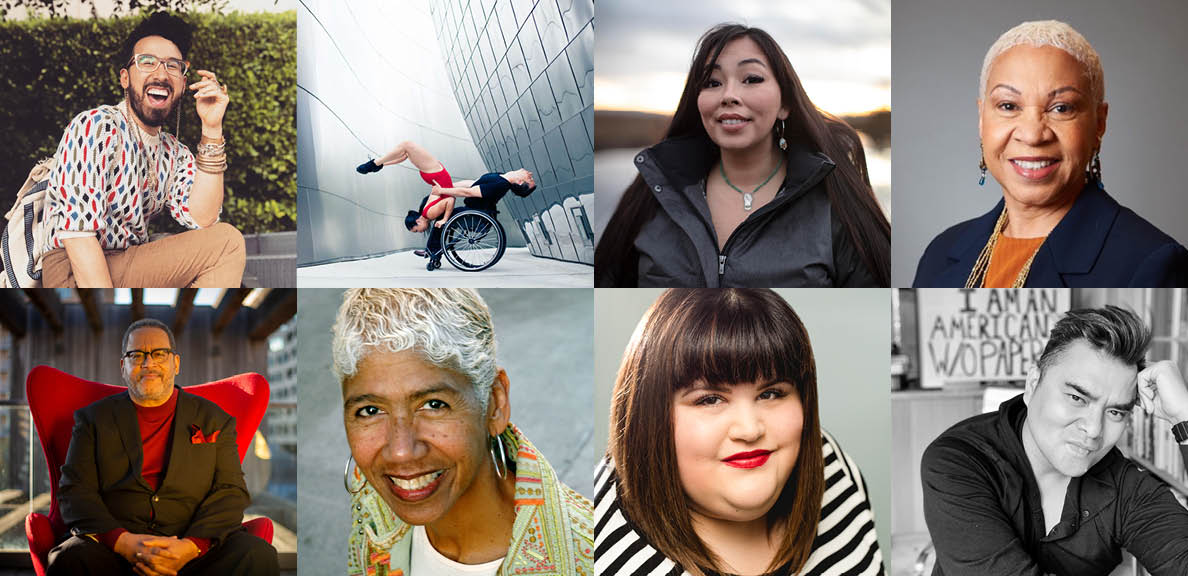 Cal State East Bay Announces Cultural Awareness Speaker Series
BY Cal State East Bay
September 7, 2021
In recognition of September's Latinx Month, Cal State East Bay will host actor, artist and content creator Curly Velasquez on Thursday, Sept. 30. The event kicks off the university's 2021-22 Cultural Awareness Month speaker series.  
Co-sponsored by the Diversity & Inclusion Student Center and the Office of Academic Affairs, Cultural Awareness Months make up a yearlong speaker series in which authors, speakers, activists and leaders promote dialogue among the university community. 
Velasquez, the Latinx month speaker, is a fashion icon and produces and appears in BuzzFeed's Latinx division: Pero Like. He can also be seen in Starz's VIDA (Seasons 2 and 3) and Netflix's documentary Mucho Mucho Amor.  
This year's speaker series will be hosted in a hybrid format, allowing for campus community members to attend either in-person or online. The registration process has changed slightly in order to accommodate the new format. 
Register for any of the events and get more information about the speakers on the DISC website. 
Here are the confirmed speakers so far for the 2021-2022 series:
Latinx Month | Curly Velasquez
Thursday, September 30, 2021
Curly Velasquez is an actor, content creator and artist who celebrates all things Latinx and beautiful. He produces and appears in BuzzFeed's Latinx division: Pero Like.
---
Accessibility Month | Infinite Flow
Thursday, October 14, 2021
Established in 2015, Infinite Flow is an award-winning Los Angeles-based nonprofit and professional dance company composed of dancers with and without disabilities. 
---
Native Awareness Month | Matika Wilbur
Thursday, November 4, 2021
Matika Wilbur is from the Swinomish and Tulalip Tribes. She is the founder and photographer of Project 562 with a mission to change the way we see Native America. Since Project 562's genesis in 2011 Matika has journeyed 400,000 miles to create images of Native Americans from more than 500 sovereign nations, visiting and photographing Indigenous folks from all 50 states. 
---
Social Justice Month | Dr. Joy DeGruy
Thursday, January 27, 2022
Dr. DeGruy's research focuses on the intersection of racism, trauma, violence and American chattel slavery. She has over thirty years of practical experience as a professional in the field of social work.
---
Black History Month | Michael Eric Dyson
Thursday, February 10, 2022
Michael Eric Dyson is one of the nation's most renowned professors, gifted writers, inspiring preachers, knowledgeable lecturers and riveting media personalities.
---
Women's History Month | Ericka Huggins
Thursday, March 10, 2022
Ericka Huggins is an educator, former Black Panther Party member, human rights activist and poet. For 37 years Ericka has lectured in the United States, and internationally on human rights, Restorative Justice and the role of spiritual practice in sustaining activism, and promoting social change. 
---
LGBTQ+ Month | Julie Murphy
Thursday, April 14, 2022
Julie Murphy is the #1 New York Times bestselling author of Dumplin (now a feature film on Netflix) and its sequels Puddin' and Pumpkin, as well as other young adult novels Side Effects May Vary, Ramona Blue, and Faith: Taking Flight. 
---
APIMESA Month | Jose Antonio Vargas
Thursday, April 21, 2022 @ 12:15 PM, UU 311
Jose Antonio Vargas is a Pulitzer Prize-winning journalist, Emmy-nominated filmmaker, and theatrical producer. He wrote the best-selling memoir, Dear America: Notes of an Undocumented Citizen and founded the non-profit media and culture organization Define American.