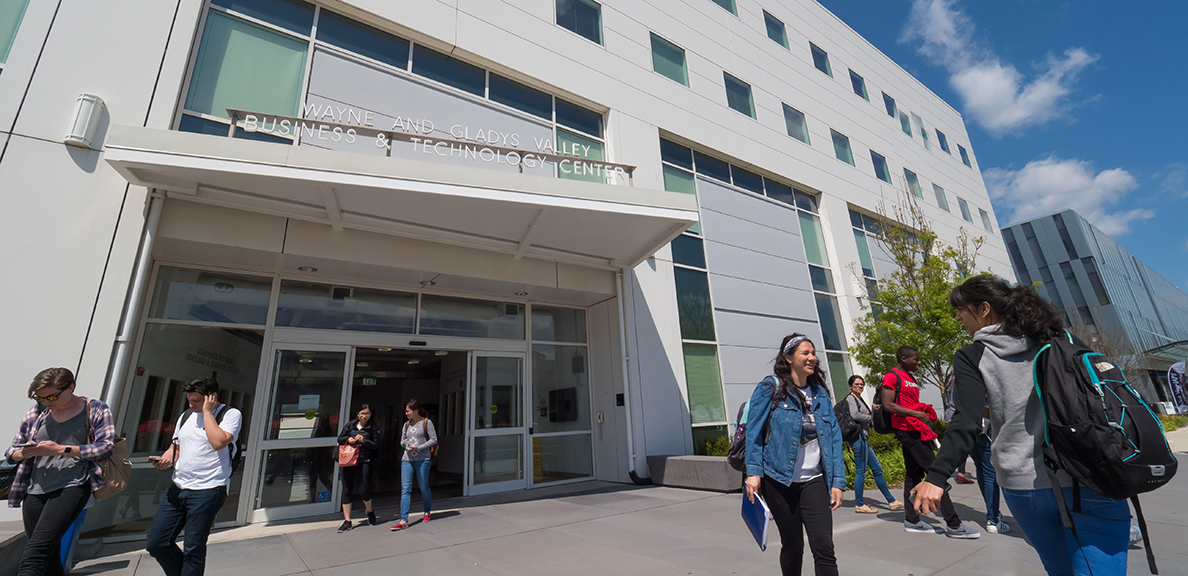 Cal State East Bay Named Lead Agency for Small Business Development in Alameda and Contra Costa Counties
BY Cal State East Bay
September 2, 2021
Cal State East Bay has been selected as the winner to host Small Business Development Centers (SBDC) for the East Bay Region covering Alameda and Contra Costa Counties. The award was made by the Norcal SBDC Lead Center after a competitive RFP process earlier this year.
Nancy Mangold, interim dean for the College of Business & Economics, submitted the proposal in June, underscoring Cal State East Bay's commitment to assist small businesses in the region.
"Small businesses were hurt the most during the pandemic, and this is a great opportunity for the college and university to use our business expertise to help them recover and grow," said Mangold. "Cal State East Bay will work with the cities in Alameda and Contra Costa Counties, along with other business development agencies in the region to offer needed services to build support for small businesses and help them thrive."
When it opens in January 2022, with locations at Cal State East Bay's campuses in Hayward, Concord and Oakland, the Small Business Development Center will provide consulting and training to support greater economic development throughout Alameda and Contra Costa Counties. Services will be low- and no-cost to small business owners, including starting a business, accounting, financing, marketing, HR, operations management, technology and other strategies to grow their businesses.
Mangold explained that the impact is reciprocal, as faculty involved with the center will get to know and help solve the current business challenges in the region, enlarging their knowledge in teaching real world issues in their classrooms . In addition, her plans include using the students in a "big way" to give students marketable skills through providing assistance in consulting, class projects and internships, anticipating that their engagement will lead to job opportunities.
The collaboration amplifies the university's existing partnerships, such as those with the East Bay Economic Development Alliance and chambers of commerce, to elevate the region's economy.
"The university's role as a Small Business Development Center extends direct educational and technical support to our regional business owners who are the backbone of a healthy local economy," said President Cathy Sandeen. "Our faculty and students will benefit from working directly with local businesses to solve real-world challenges, and in turn, these businesses will have terrific, comprehensive services and a pipeline for their workforce."
More than 80 percent of Cal State East Bay graduates stay to work locally, and the university supports more than $3.25 billion in industry activity throughout the region.
The College of Business & Economics has been accredited by AACSB, the national and international leader in business school accreditation, since 1973. Accreditation standards now require business schools to create a positive societal impact through partnerships between the college and the business community.
"We aspire to be a leading industry‐focused business school in the San Francisco Bay Area known for innovation, access and making positive impacts on our students as well as local and global communities," Mangold said. "Our mission and vision are to use business education to create a positive impact on our students and the East Bay business communities."