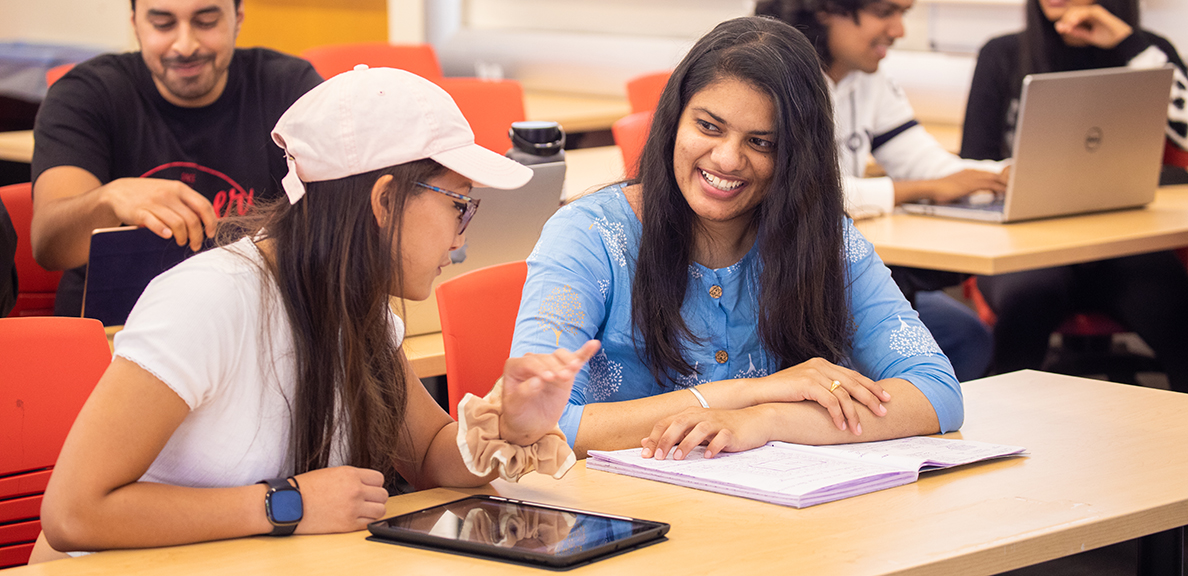 East Bay CAN Partnership Formalized Between Cal State East Bay and the Chabot-Las Positas Community College District
BY Cal State East Bay
September 27, 2021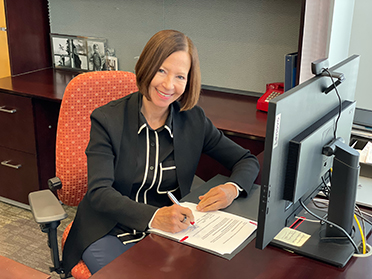 Cal State East Bay President Cathy Sandeen signs the agreement.
Chabot-Las Positas Community College District (CLPCCD) and California State University, East Bay signed an agreement to formally establish the East Bay College Agile Network (East Bay CAN) today.
East Bay CAN is a partnership between the district and CSUEB to increase student-focused equity pathways. The innovative model aims to increase certificate and degree attainment for students for Chabot College, Las Positas College (LPC) and Cal State East Bay.
Chabot College President Susan Sperling, LPC President Dyrell Foster, CLPCCD Chancellor Ronald Gerhard and Cal State East Bay President Cathy Sandeen presided over the partnership celebration. 
The research-based initiative officially began in Spring 2020.The partnership aims to increase transfer rates among the three East Bay Hispanic Serving Institutions and increase degree completion and advanced equity for historically underserved students.  
Currently, the three colleges use different systems to advise students on pathways to graduation, which can sometimes cause confusion or delays for students looking to transfer or complete programs.
Future phases of East Bay CAN will include incorporating the research and findings from earlier work to design a model and implementation that ensures increases in educational continuity for students from all three campuses. The initiative seeks to ultimately identify and mitigate systems which reduce organizational barriers to college completion.
More information about the East Bay College Agile Network is on the Chabot-Las Positas and Cal State East Bay websites.