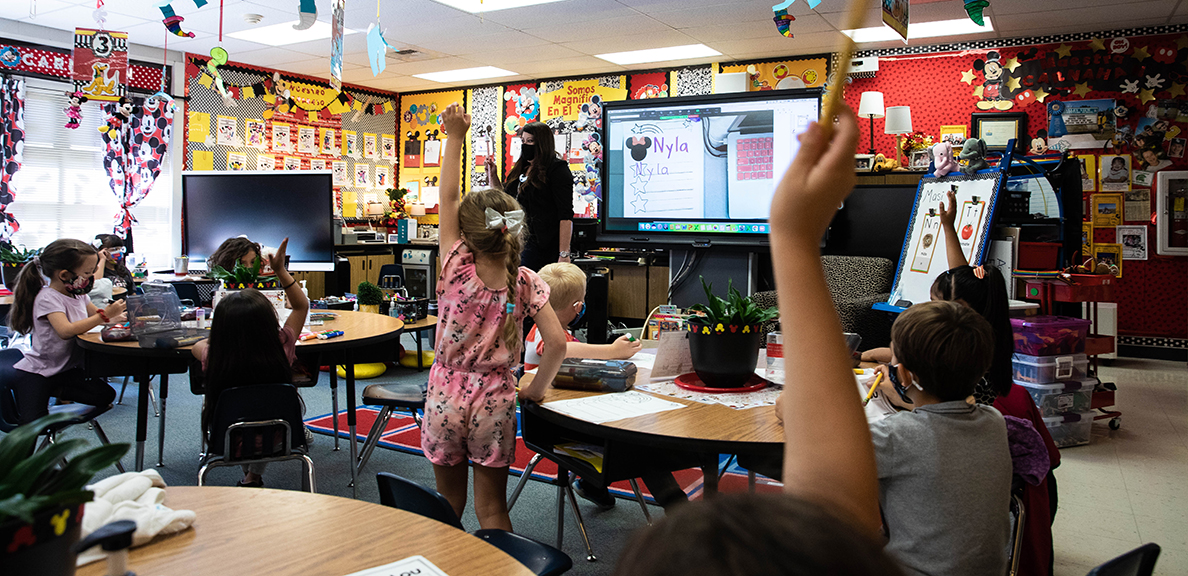 Celebrating World Teachers' Day
BY Cal State East Bay
October 5, 2021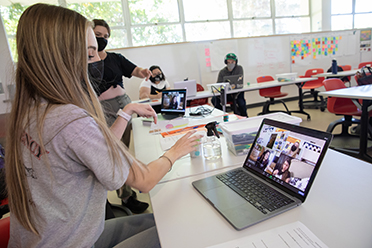 October 5 should be a date on every teacher's calendar, not as a reminder about midterms, fall break or even an unstructured day to catch up. Celebrated since 1994, UNESCO's World Teachers Day points to the global efforts to support teacher preparation, ongoing education and working conditions.
"I have the utmost respect for teachers' commitment to young people, their desire to help hearts and minds grow, and their hope in the future – which they are shaping," said Eric Engdahl, chair of the Department of Teacher Education. "This is why teachers are so important, they directly affect our future. They help to educate future leaders, workers, parents, and citizens."
Cal State East Bay's reach into the educational system is wide across the region, and the university's education programs, faculty and alumni are top of their class, including these distinctions: 
In the last five years, more than 1,000 elementary and secondary school teachers earned their teaching credential from Cal State East Bay. With more than 80 percent of our graduates staying in the region, chances are that your child's teacher is a Pioneer. 

The university offers the first and only Single Subject Dance and Theatre Credential Programs in the state

The Department of Teacher Education has the first all online statewide Single Subject credential program

The university received a $3.5 million grant from the National Science Foundation for "Aligning the Science Teacher Pathway," headed by Michelle Korb, 2020-2021's Professor of the Year

Cal State East Bay was also granted $1.2 million from the U.S. Department of Education for "Personnel Preparation," under Talya Kemper

In partnership with the College of Science, retired professor Lettie Ramirez and Caron Inouye won a $2.8 million HSI STEM initiative grant to increase the number of Latinx students who become STEM teachers 

Enrollment in the Department of Teacher Education has grown 10 percent in the last year

Our Masters in Reading and Literacy ranks

#3 nationally for best value

for the second year in a row and

#1 for most popular program

This year's Distinguished Alumni Award honoree for the College of Education and Allied Studies is Christie Carnahan

The 2021 Contra Costa County Teacher of the year, Kristen Plant of Miramonte High School, is a Cal State East Bay alumna. 

Brian Dodson, Alameda USD Teacher of the Year is a Cal State East Bay alumnus
World Teachers' Day organizers issued a call to action for this year's event, saying that teachers are key to the globe's recovery from the ongoing pandemic.
"On World Teachers' Day, we are not only celebrating every teacher," said representatives from UNESCO, the International Labour Organization, UNICEF and Education International in a join statement. "We are calling on countries to invest in them and prioritize them in global education recovery efforts so that every learner has access to a qualified and supported teacher. Let's stand with our teachers!"