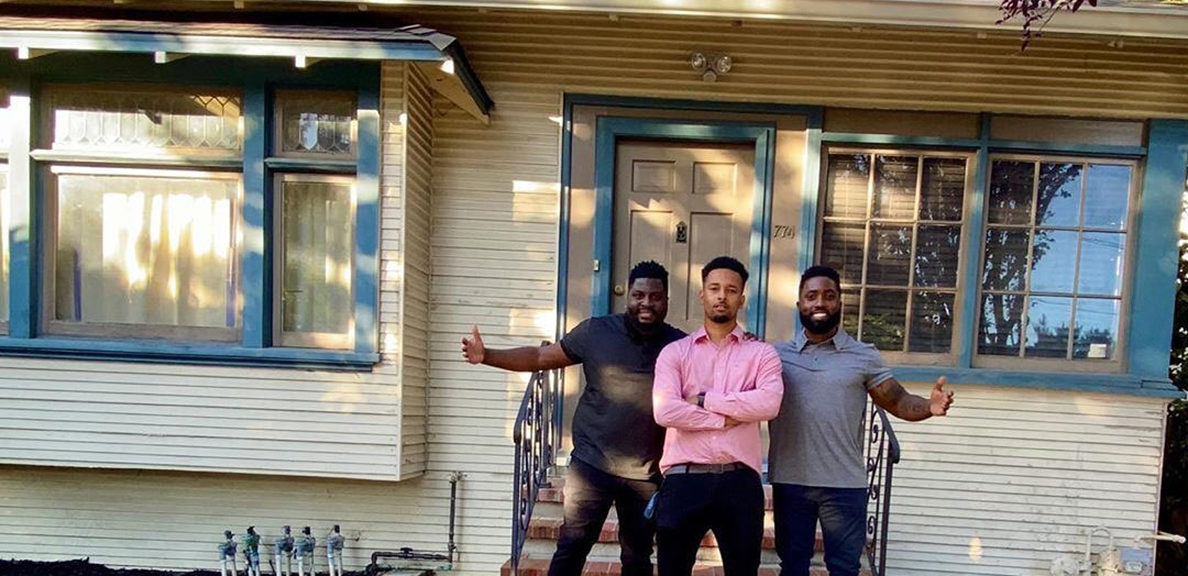 A Home for Veterans
BY Cal State East Bay
PHOTOGRAPHY BY Courtesy Tyrell Brown
November 12, 2021
Tyrell Brown '20 (Marketing) believed he could achieve anything he set his mind to, particularly in sharing resources and connections with others. While at Cal State East Bay, Brown volunteered to help create a veterans' resource center on the Hayward campus.
As the global pandemic was shutting down shelters and other housing options, Brown, an Army National Guard Veteran, and his business partners Anwar Douglas and Bobby Merriweather co-founded a safe space for veterans, the elderly population and individuals with mental health challenges. Imperium Care, their non-profit organization based in San Jose, provides reliable and safe group houses — and a permanent address — for those who are in need of housing.
"The Bay Area is one of the most expensive places to live in the US," he said. "It is even harder for someone who is trying to get stable footing."
In addition to living essentials, Imperium Care Homes provides personal and professional development resources to assist with day-to-day self-sufficiency, independent living skills, job searches, education, and transportation.
Imperium Care Homes has a mission to serve 100,000 people by 2030. They are currently expanding their services beyond the Bay Area to metropolitan areas in Southern California, Arizona and Texas.
"Service doesn't stop when you're no longer in active duty," he said. "I found that if I could help out my fellow veterans and make the path a little easier for them, my community expanded in the right direction. It's exciting to bring an even bigger concept to provide housing with a purpose."