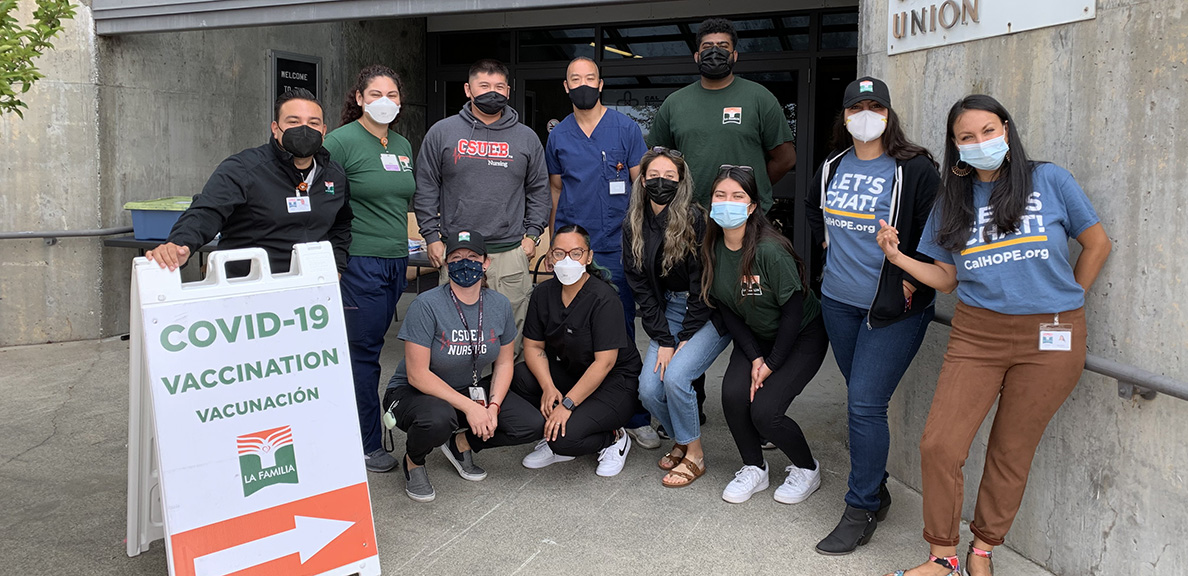 ​CSU to Require Vaccination Boosters
BY Cal State East Bay
December 22, 2021
The California State University announced today that it will require faculty, staff and students who are accessing university facilities or programs to receive a vaccine booster shot in order to be fully immunized against SARS-CoV-2, the virus that causes COVID-19, and in compliance with the university's COVID-19 vaccination policy.​
Cal State East Bay President Cathy Sandeen shared some early details with the university community:
Cal State East Bay will require students, MPP and Confidential employees who are eligible to receive a vaccination booster to do so by February 28, 2022.

Those who are not eligible to receive boosters by February 28 will have six months after receiving their final initial vaccination dose to receive a booster.

Represented employees will not be subject to the booster requirement until the CSU concludes its meet-and-confer process with labor unions.

The university is working with local partners to offer a booster clinic on the Hayward Campus at the start of the New Year.
See the
full release
from the CSU for more information.